Before I came to Google, I spent long hours in women's prisons as a human rights lawyer. Most women behind bars are mothers to minors, serving sentences for first time non-violent crimes. Mothers shared with me, in hushed voices, their suffering. I tried to document the abuses committed against them, shackling them during childbirth to sexual abuse by prison guards. I'm still haunted by memories of very small children not being allowed to touch or kiss or hug their mothers during visits; by the little girl who told me she never knew the warmth of waking up to her mother next to her.
That's why the chance to set up the Love Letters project at Google is so special to me. Two years ago, I reached out to the community organizations I knew working with children of incarcerated parents. We partnered together to create Love Letters: digital love letters from children to their incarcerated parents for Mother's Day and Father's Day, a project we're continuing this year.
Our commitment to justice reform has expanded in the past two years. In addition to our philanthropy, just this past week we banned bail bond ads from Search because of their predatory effect on vulnerable communities. Love Letters is yet another way we're using our different platforms to disrupt the human costs of mass incarceration.
This Mother's Day, let's remember those mothers behind bars and the children left behind, and bear witness to the suffering that happens when we overcriminalize communities. These love letters are a testament to the unbroken bonds that endure between mothers and their children. While incarceration deeply traumatizes families, love still scales the prison walls.
Editor's note: Earlier this year, Made with Code teamed up with Snap Inc. to host #MyFutureMe, a competition for teens to code their own Snapchat geofilters and write their vision for the future. 22,000 teens submitted designs and shared their visions, and Zoe Lynch—a ninth-grader from South Orange, NJ—was recently named the winner by a panel of judges, including Malala Yousafzai, Lilly Singh, Snap CEO Evan Spiegel and our own CFO Ruth Porat. We chatted with Zoe about her experience, how she made her filter, and why it's important for more girls to get into coding.
What was the inspiration behind your filter?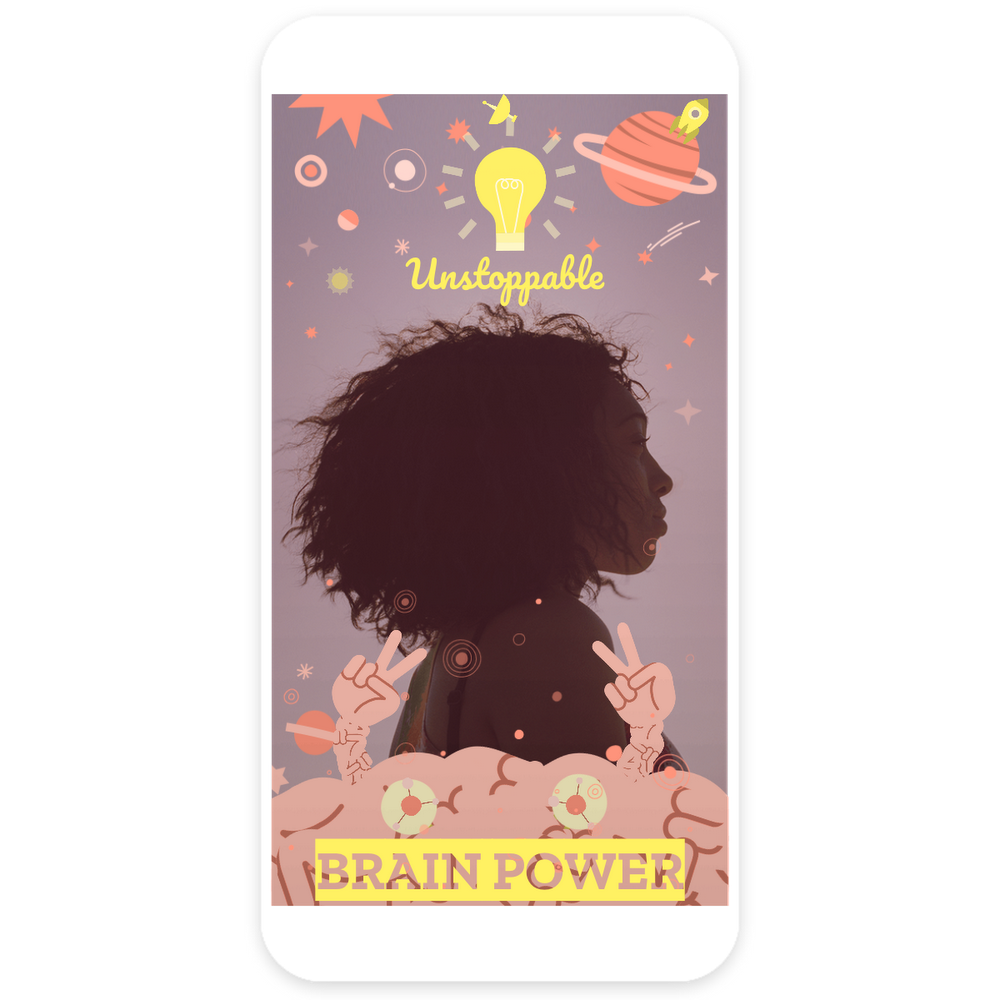 The brain has fascinated me since I was younger—it's where creativity and ideas come from so I wanted to use that. The coding project had peace signs, so I had the idea to manipulate the peace signs to look like a brain. The idea for my filter was what can happen when everyone puts their brain power together. When we do that, we are unstoppable.
After you became a finalist, you attended TEDWomen. What was that like?

It was crazy inspiring. It showed me how many powerful and cool women are out there opening paths for girls like me. I got to meet the other finalists, and we created a group chat on Snap, so that we can follow each other and stay connected. We've been each other's biggest cheerleaders. All these girls are going to do awesome things. Tech mogul alert!
How did you feel when you found out that you were selected as the final winner?
I couldn't believe it! Everyone was so talented and worked hard, but I was so happy that my ideas and creativity were recognized. To win a trip to visit Google and Snapchat was like a dream!
What advice do you have for other girls who want to learn how to code?
I know a lot of girls who think they're not good at this kind of stuff, but most of them haven't even tried it. So you have to try it because otherwise you won't know if you'll like it. I loved #MyFutureMe because teens are really into Snapchat and the different filters you can use. When you have an opportunity to make a filter, you realize that coding is behind it all.
My vision for the future is one where innovation is accessible to all. As a multiracial girl, I believe it's important for everyone to be included.
Excerpt from Zoe's vision for the future

You care a lot about inclusion—have you faced situations when inclusion has been a challenge?

When I go to camps or explore things in the engineering field, I'm often the only girl and the only person of color. Usually all the guys go together and it's kind of discouraging, but I want to try to change that for other girls, so we don't have to feel this way anymore.
What do you like to do outside of school?
I love to play video games—my favorite is "Uncharted"—but many of them are not really targeted to women. For women, the game is fun but you know deep down that it's not really made for you. If I was going to make a video game, it would be an engineering game but you're helping people. Say you want to build a bridge in the game, you'd need to use mathematics and engineering to make it work.
Who are your role models?
My mom. Hands down. She's a Hispanic woman and and there are only white males at her level at her company, which is where my passion for inclusion started. She's also pushed me and has always supported me.
You recently visited Snapchat and Google. What was the coolest part of the tour?

Beside the amazing offices (free food!), the coolest part was meeting the engineers. I was so inspired by their journeys and how different they all were. One was an actress, the other a gamer and the other wasn't even sure of her major until she took her first CS class in college. It showed me that there are many paths to getting into tech.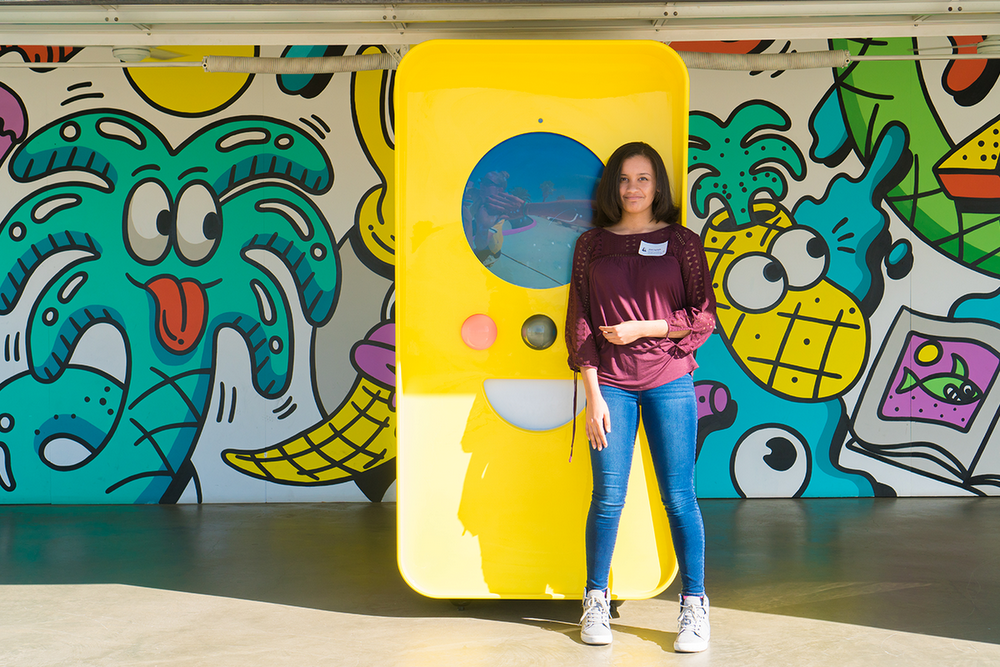 If you could have any job at Google, what would it be?
I'd want to be an engineer in artificial intelligence—I think that technology and machine learning could change the world. I'd like to see more women and people of color in the field, too.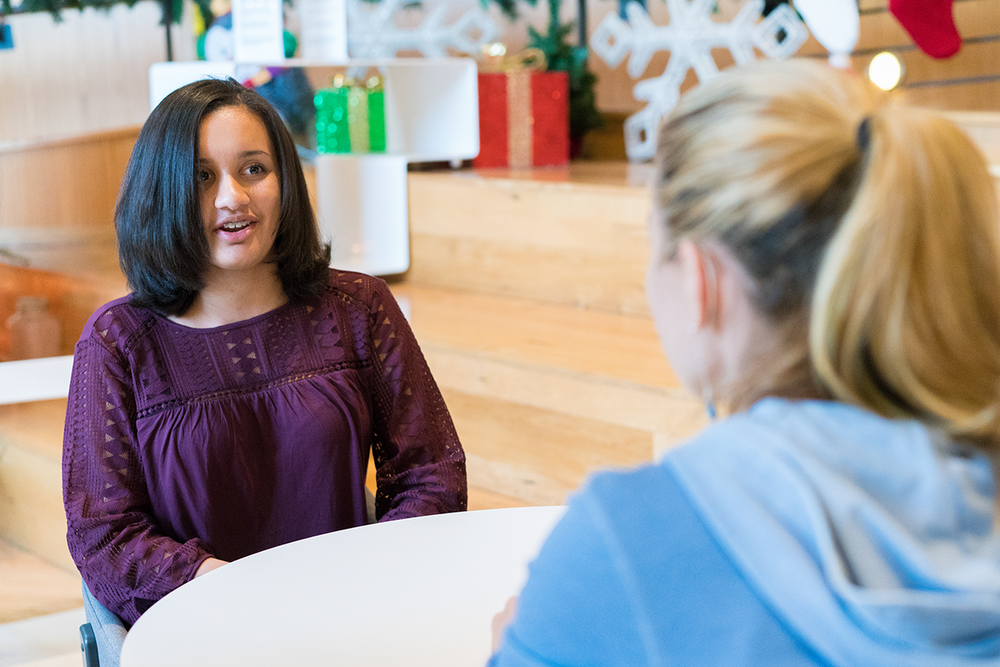 What do you think the future will look like when you're 30?
I'm hoping that in the future, everyone works together. And it'll be cool to live through new technology breakthroughs!
Siti Arofa teaches a first grade class at SD Negeri Sidorukan in Gresik, East Java. Many of her students start the school year without foundational reading skills or even an awareness of how fun books can be. But she noticed that whenever she read out loud using different expressions and voices, the kids would sit up and their faces would light up with excitement. One 6-year-old student, Keyla, loves repeating the stories with a full imitation of Siti's expressions. Developing this love for stories and storytelling has helped Keyla and her classmates improve their reading and speaking skills. She's just one child. Imagine the impact that the availability of books and skilled teachers can have on generations of schoolchildren.
In Indonesia today, it's estimated that for every 100 children who enter school, only 25 exit meeting minimum international standards of literacy and numeracy. This poses a range of challenges for a relatively young country, where nearly one-third of the population—or approximately 90 million people—are below the age of 15.
To help foster a habit of reading, Google.org, as part of its $50M commitment to close global learning gaps, is supporting Inibudi, Room to Read and Taman Bacaan Pelangi, to reach 200,000 children across Indonesia.
We've consistently heard from Indonesian educators and nonprofits that there's a need for more high-quality storybooks. With $2.5 million in grants, the nonprofits will create a free digital library of children's stories that anyone can contribute to. Many Googlers based in our Jakarta office have already volunteered their time to translate existing children's stories into Bahasa Indonesia to increase the diversity of reading resources that will live on this digital platform.
The nonprofits will develop teaching materials and carry out teacher training in eastern Indonesia to enhance teaching methods that improve literacy, and they'll also help Indonesian authors and illustrators to create more engaging books for children.
Through our support of this work, we hope we can inspire a lifelong love of reading for many more students like Keyla.
Photo credit: Room to Read
The holidays are a time for celebrating family and community, and it's my favorite time at Google because Googlers give back to those who need it most.
Through Google.org grants and the generosity of Googlers, we set new giving records in 2017, bringing more resources to nonprofits, and more opportunities for Googlers to volunteer their time and expertise. In total this year, Google and Googlers donated more than $260 million to nonprofits. Our giving was centered our three core areas—education, economic opportunity and inclusion—and we provided opportunities for Googlers and the public to support disaster relief campaigns to help victims of hurricanes, fires, floods and other crises.
Holiday Giving and Giving Week
One of the main ways we give back during the holidays is through Giving Week, our annual global campaign where Googlers sign up to personally match donations their peers make. In just one week, Googlers pledged, and Google matched over $20 million for 1,000+ organizations around the world. The organizations that topped the list this year include the ACLU, Second Harvest Food Bank, GiveDirectly, and Doctors Without Borders.
In addition, this year we set up a $30 million holiday fund to support over 35 nonprofits around the world. We asked Googlers to help us direct these funds to a core group of organizations, from all regions and across a range of issue areas, including Pratham Books, an organization that addresses education gaps in India, and the International Rescue Committee, which helps people in crisis.

Google Gift Match & Crisis Response
Year round, Google.org matches up to $6,000 in employee donations to nonprofits of their choice. Through this program, Googlers and Google have given nearly $97 million—including over $20M to crisis relief efforts in Puerto Rico, the Caribbean and Florida, Houston, South Asia, and more. Googlers are also generous with their time, especially during crises—this year Googlers went to Puerto Rico to work with our grantee NetHope to help restore connectivity in areas affected by the hurricane.

Google.org & Google volunteers
Together, our people, products, and philanthropy create opportunity for everyone. We pledged $1 billion in Google.org grants over five years to nonprofits around the world, and 1 million hours that Googlers can volunteer to nonprofits. This year alone, we supported nonprofits with $120 million in grants. In addition, Googlers volunteered over 220,000 hours of their time and expertise.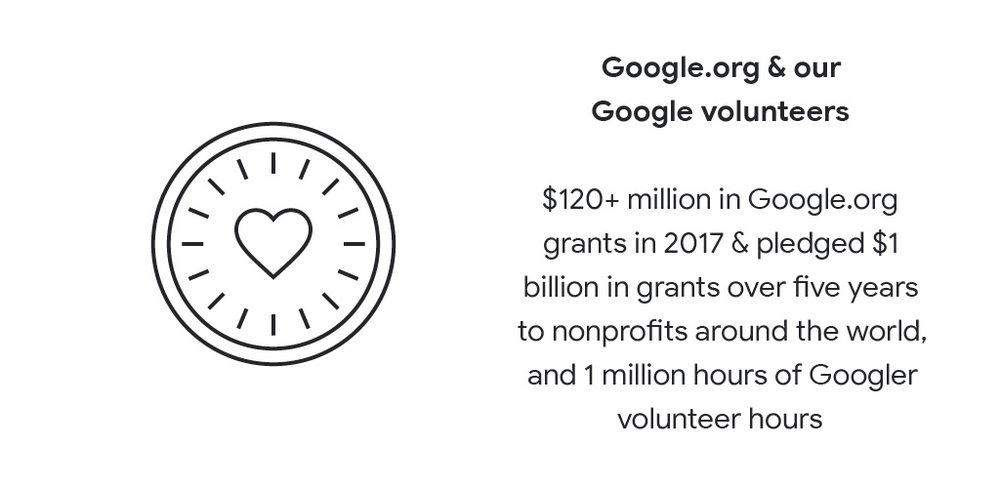 I'm proud of our impact this year, and the Googlers who made it possible. Wishing everyone a safe and happy holiday.
As an Oklahoman, it's exciting to work for a company like Google in Oklahoma City—a community I'm proud to call home and that has given me every opportunity in life to succeed. The homesteader Angelo Scott said our city's spirit has "an attitude that all things are possible if people are willing to take a chance and embrace the future without hesitation or reservation." As Oklahoma City has developed a diverse economic base as a center for energy, healthcare, aerospace and technology, its spirit remains evident.
Many Oklahoma City businesses are using technology to grow, reach new customers, and adapt to changing markets. For example, Langston's Western Wear, a century-old family business, found new momentum when it put its products on the web. Now, online sales account for more than 25 percent of their overall business. Watch their story:
For many years, bold leaders across the U.S. have been using technology to foster a national dialogue on systemic inequity. Through painful moments like the Charleston church shooting, Googlers, like many others, asked what we could do to advance a more inclusive society. Two years ago, alongside our Black Googler Network and its allies, Google.org started a formal grant portfolio to advance racial and social justice in the United States.
In the spirit of understanding and getting closer to these complex issues, we began funding nonprofits fighting for racial justice in the California Bay Area—home to Google and many deep-rooted justice movements. In 2016, we doubled down on our commitment by supporting national organizations using data science and research to measure disparities in our system of mass incarceration. And today, we're building on this commitment with another $7.5 million in grants to organizations advancing reform in our justice system, bringing our support to $32 million total.
Through these latest grants, we continue to support data and research demonstrating the impact of mass incarceration. Last month, we supported LatinoJustice with a $1 million grant to improve the quality of Latinx criminal justice data and shape the narrative and storytelling on the impact of mass incarceration in Latinx communities. And today we're providing a $4 million grant to the Vera Institute of Justice to help them build an authoritative data set that will allow researchers to measure the true economic impact of incarceration rates in rural areas.
Many of our initial grantees are focused on data gathering, research and analysis. We're now also investing in organizations working on systemic solutions. For example, we're supporting the Leadership Conference Education Fund with a $2 million grant to bolster their effort to help more law enforcement jurisdictions work with community groups, who are a critical partner in policing. The Leadership Conference has a well-known track record in this area, and they will help establish best practices that lead to more constitutional policing, less crime, and more trust and accountability. Our $500,000 grant to the R Street Institute's Justice for Work Coalition will support their efforts aimed to bring bipartisan support for criminal justice reform and to reduce barriers to employment following incarceration.
We'll also continue to multiply the impact of our grants with skills-based volunteer support from Googlers. Just last month, 10 Google software engineers and data scientists volunteered with Google.org grantee the Center for Policing Equity (CPE) on a full-time basis for six weeks in New York. These 10 Googlers helped build and improve CPE's National Justice Database, the nation's first-ever database tracking national statistics on policing. They also built software, audited tools, and improved automation efforts to help CPE better process and analyze the reports they send to partner police departments.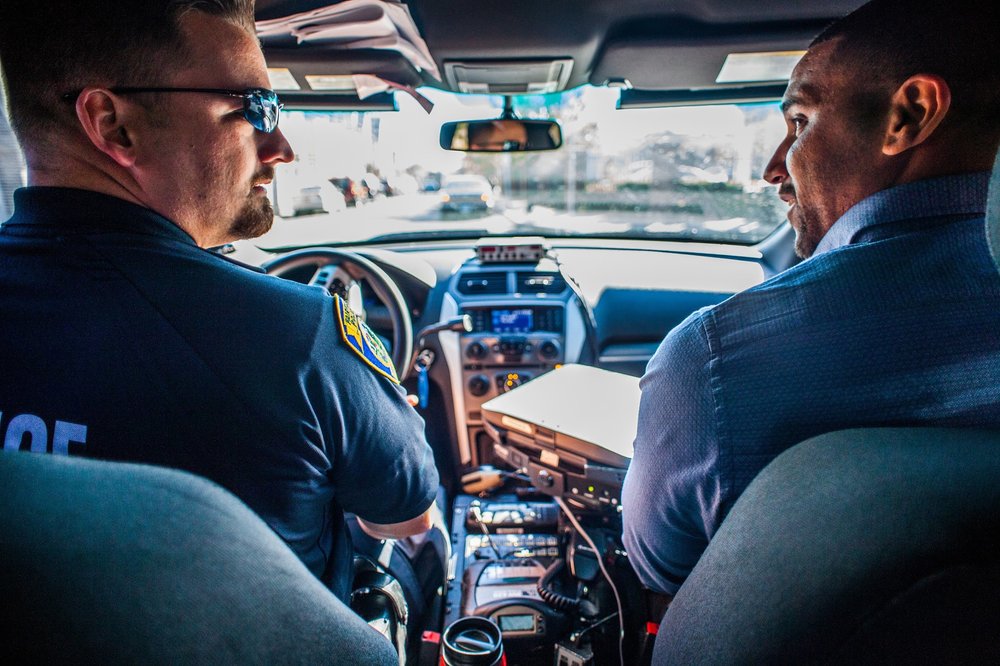 This isn't the only time we've teamed up Googler volunteers with grantees. Earlier this year, we helped the Equal Justice Initiative launch Lynching in America, an interactive site that explores this difficult time in U.S. history. More than 200 Googlers have volunteered in grantee Defy Ventures' prison and post-release programs for aspiring business owners, known as Entrepreneurs-in-Training. Working with Defy, Googlers have hosted small business training courses on digital marketing, digital skills and public speaking.
In the year ahead, Google will continue to stand in solidarity with the fight for racial justice. We believe in a justice system based on equity for all, informed by data and supported by community-based solutions. We're proud to support organizations tackling this complex and worthy challenge.
For more than a hundred years, Indiana has been a powerhouse in American manufacturing. Its factories assembled the vehicles that would take the country into a new automotive era in the 20th century. Historic auto companies like Studebaker, Cord and Duesenberg called the state home.
Though Indiana remains a domestic manufacturing hub, the economy continues to evolve. Technology has emerged as a new force, and digital skills have become a baseline in businesses and classrooms. The growth of tech jobs in Indianapolis is the fifth-highest in the country. Despite this, only 48 percent of workers have the required skills to compete in the current job market.
We want to help everyone find new opportunities in the digital economy. That's why we brought Grow with Google—our new initiative to help Americans gain the skills they need to prepare for work, find jobs, and grow their businesses—to Indianapolis this weekend.
Over the course of two days at the Indiana State Museum, thousands of job seekers, educators, students, and local businesses joined us for more than 20 workshops and 100+ one-on-one coaching sessions, as well as panel discussions that put a spotlight on success stories from the local small business community. We were joined by best-selling author and YouTube creator John Green (an Indy native), and our partners EmployIndy, The Indianapolis Public Library, Ivy Tech Community College, Goodwill of Central and Southern Indiana, Indy Chamber, TechPoint and Student Veterans of America.
Packed house for the Get Started with Code workshop.

Grow with Google-137 (1).jpg

One-on-one coaching session with a Googler and Hoosier attendee.

Grow with Google D2 PM Selects-17.jpg

Attendees stopped by the Google Developer Training & Certification booth on the expo floor.
One of the featured success stories on our panel was Janus Motorcycles, founded in 2011 by Devin Biek and Richard Worsham, two friends who shared a vision to build their dream motorcycle. Today, the company sells handmade bikes directly to customers online, using videos to showcase their craftsmanship and digital ads to drive sales. From their small production shop in northern Indiana, they bring together the the best of Midwestern handmade craftsmanship and modern manufacturing. Plus, many of their fabricated parts are made within 20 miles of their production facility.
Janus' story is an example of how two individuals with a vision can use technology to create economic opportunities for many more.
We're excited about the many Hoosiers who came out this past weekend, and look forward to working alongside them to help bring their ideas and dreams to life. Keep an eye out for Grow with Google events in even more cities in the months to come, and you can always access tools, resources and programs at google.com/grow.
Editor's note: Today in Pittsburgh, PA, we announced three initiatives that expand on our efforts to create more opportunity for everyone: Grow with Google, a new initiative to help Americans with the skills they need to get a job or grow their business, $1 billion in Google.org grants over five years to nonprofits around the world, and 1 million hours that Googlers can volunteer to nonprofits. This is a modified version of the remarks our CEO Sundar Pichai gave at today's event.
To me Pittsburgh is a special place. It was the first city I saw in America when I came here 24 years ago. It was the first time I left India. In fact, it was the first time I'd been inside a plane. My aunt and uncle have lived here for over 30 years and were kind enough to let me stay with them for a few days. My aunt took me to see my first mall in the U.S. I remember riding up and the down the hills of the city, feeling a little carsick. It's pretty hilly down here. We even went on a road trip to see the Niagara Falls, but what I really remember was when my uncle pointed out a Cadillac on the road. I had only seen Cadillacs in movies before, and that was pretty amazing to see.
When people talked about Pittsburgh, they typically talked about the pioneers of the industrial revolution and steel. But to me, Pittsburgh was about an amazing university, Carnegie Mellon, and its great computer science department. I was here before the Internet really took off, but the city was already changing. The number of high-tech jobs had doubled. And the pace of change has never slowed since. As a new arrival, I was homesick but struck by something new: the sense of optimism.
I remain a technology optimist. Not because I believe in technology, but because I believe in people.
At Google, our mission is to make sure that information serves everyone, not just a few. A child in a school here in Pittsburgh can access the same information on Google as a professor at Carnegie Mellon. In the end, the Internet is a powerful equalizer, capable of propelling new ideas and people forward.
It means that people like Nisha Blackwell can use Google's tools to bounce back from being laid off from a coffee shop. And to do it not by looking for work, but by pursuing their passions; to become entrepreneurs. She learned how to sew and make bow ties on YouTube. She attended a Google-sponsored program aimed at urban entrepreneurs that inspired her to start Knotzland, a handcrafted bowtie company that she runs out of the Homewood neighborhood. Nisha is here with us today and we're humbled by the impact she's had on her community.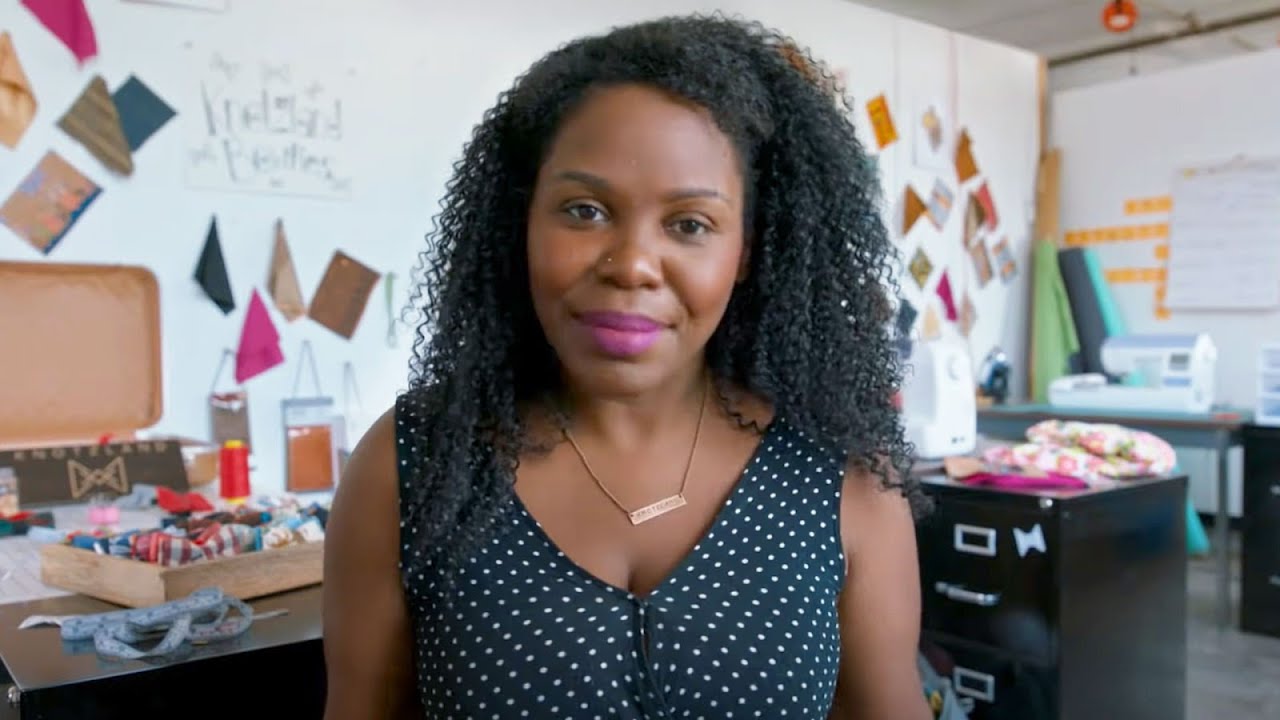 We also think better access to information can revitalize local and family businesses in today's economy. A fire and the financial crisis of 2008 forced Scott Baker's family baking business that had been around since 1875 into bankruptcy. He rebuilt his family's heritage on a new digital foundation: He restarted the business as 5 Generation Bakers and uses Google's tools to reach consumers across the northeast. The Jenny Lee swirl bread that's been his family's trademark is still available to buy, marketed in an entirely new way. Scott, we're glad to have you with us today, and I look forward to having some swirl bread later.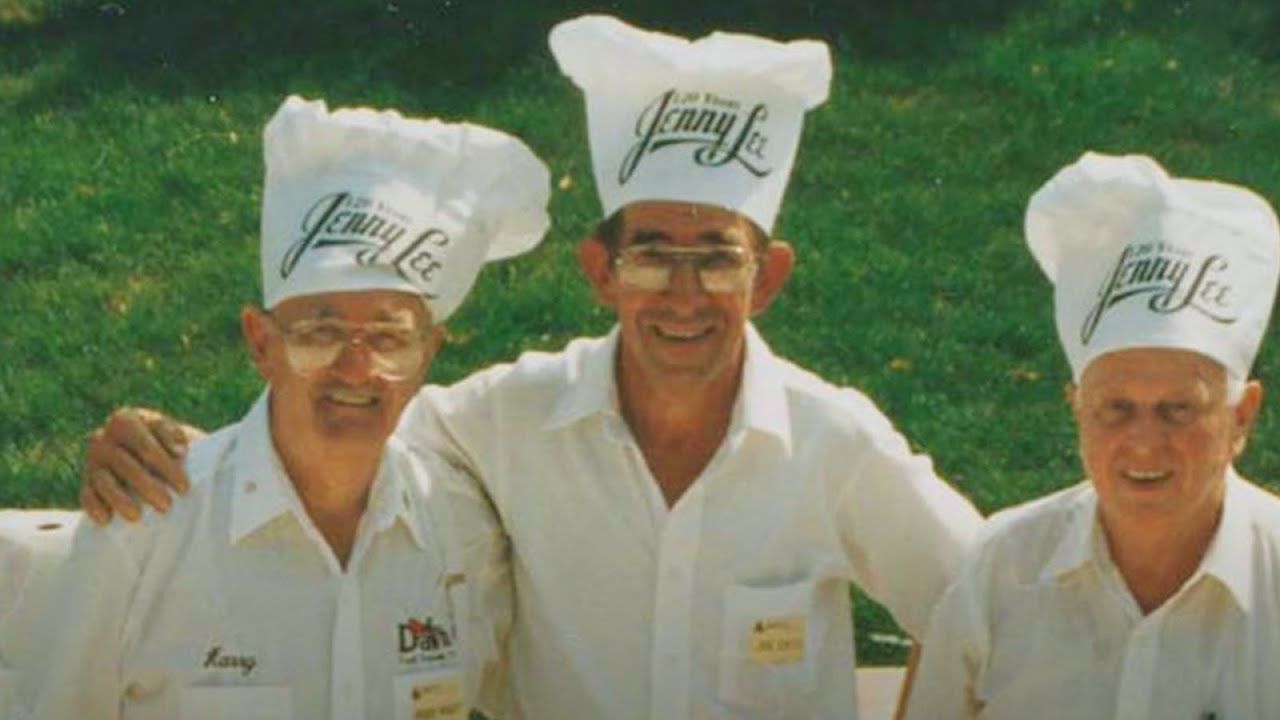 Nisha and Scott's stories are inspiring, but they're also inspiringly normal. These kinds of transformations happen across the city, across the state, across the nation, every day. In Pennsylvania, about 58,000 businesses and nonprofits use our search and advertising tools to grow. We estimate last year that those tools helped generate economic activity of about $6.32 billion in this state alone. And when you look across the nation that impact rises to at least $222 billion. And that's because they're built for everyone.
We think the Internet should allow everyone to become a developer, entrepreneur or creator, and we build our platforms around that. Researchers estimate that Android supported about 1.3 million developer jobs in the U.S. in 2016. Last year in the U.S., we paid out $13.5 billion to a range of distribution and content partners. That includes news publishers, developers and all those YouTube creators.
We're always asking how we can make sure the opportunities created by new technology are available for everyone, in any city, in any state.
In asking that, we recognize that there are large gaps in opportunity across the U.S.
These are tough gaps. For instance, the nature of work is fundamentally changing. And that is shifting the link between education, training and opportunity. Young people already feel this. An Economist survey found that less than half of 18- to 25-year-olds believe their education gives them the skills they need to enter today's workforce. That's a significant gap that's only going to become more urgent. One-third of jobs in 2020 will require skills that aren't common today.
It's a big problem and, at Google, whenever we see a big problem, we ask how we can make it easier for everyone to solve it.
We've been looking at our products for new opportunities to help people navigate this new terrain. We recently used machine learning to find a new way to search for job postings that cluster jobs by location, sector and industry. And it works. Since launching earlier this year, we have connected tens of millions of people to new job opportunities. The number of job postings appearing on Google Search in Pittsburgh has increased six-fold.
We've also been looking outside of Google for fresh approaches. Since 2005, 1 percent of our profits have gone to finding innovative nonprofits and helping them expand with funding, tools, and volunteers from around Google. Just in the past few months, we've committed $100 million to nonprofits tackling gaps in the labor market and in education. Today, we're committing a further $20 million to organizations including UNHCR, Learning Equality, and Room to Read.
We're seeing how hard educational gaps can be overcome. We've already brought down the price of schoolroom tech through Google for Education and over 70 million teachers and students worldwide use our free education products.
But technology alone isn't enough, and even with tech, some schools are struggling. The Dynamic Learning Project makes sure that teachers have the coaching they need to get the most out of whatever tech resources they have. We're working on this in 50 underserved schools, and 11 of them are in Allegheny County. I'll be visiting one later today.
That's one example among many. As we looked across all our programs, we saw three ways to greatly enhance opportunity for everyone. And we're announcing them today.
We're launching Grow with Google, a new initiative to help Americans with the skills they need to get a job or grow their business.

Globally, we will provide $1 billion in grants over the next five years to nonprofits working on three key areas that we think will boost opportunity.

Finally, Googlers can volunteer 1 million hours to help these front-line organizations.
First, Grow with Google is there to give anyone in America the tools and training they need to get a job, for free. We understand there's uncertainty and even concern about the pace of technological change. But we know that technology will be an engine of America's growth for years to come.
We've launched an online hub—google.com/grow—where job seekers, teachers, local business owners, and developers can get significant training and professional certificates.
So if you're looking to learn or teach the skills that employers value, look up Applied Digital Skills. We've been workshopping this with 27,000 students at middle and high schools. It teaches you the basics of working with tech in the modern world: from spreadsheets to email. It's now available to everyone, and we're looking to expand it to community colleges and vocational programs. We're also launching a G Suite certification that will allow people to prove their proficiency in essential workplace tools.
For people who want to get closer to tech, we're also putting together programs to make IT far more accessible as a career. In January we'll launch a first-of-its-kind program in IT support that we developed on Coursera. The IT Support Professional Certificate includes hands-on labs to take learners to job readiness in eight to 12 months. We will sponsor 2,600 full scholarships through non-profit organizations; 100 of them will go to an organization here in Pittsburgh, Partner4Work. To ensure these courses directly translate into jobs, we're connecting graduates with potential employers including Bank of America, L'Oreal, PNC Bank, and, of course, Google.
And for people who want to build tech directly, I can't think of a better start than becoming a developer. We're launching the Google Developer Scholarship Challenge, a rigorous training program, free of charge. This is a partnership with Udacity to offer 50,000 scholarship opportunities for people who want to build things on the web and Android.
All these programs are available wherever you have an Internet connection. But we also recognize that there's no substitute for meeting people when you're looking to switch careers or move your life into new territory.
So we're launching a Grow with Google tour. Googlers will team up with libraries and community organizations across the country to host these events. We'll provide career advice and training for people and businesses, including helping small businesses get online. Our first stop is Pittsburgh. The next stop will be Indianapolis, another fast-growing city for technology jobs.
A023C003_160125CK.00_00_00_19.Still020.jpg

Students at Langley K-8 School in Pittsburgh, PA use Chromebooks as a part of a science experiment. The Dynamic Learning Project is a pilot program that provides coaching for teachers on integrating technology into their classrooms in meaningful ways.

20170508_Google_For-Education_WhitneyTressel_0757.JPG

Applied Digital Skills is an online curriculum that uses project-based learning to teach collaborative digital skills—like using spreadsheets and building websites—that will be useful in an evolving job market. Around 27,000 people have already used the curriculum, and now it's available to everyone.

The new Grow with Google site offers free trainings, tools, and events to help you grow your skills, career or business. We're also going on a tour across the U.S.,partnering with local libraries, community organizations and workforce development boards to provide free in-person training, demos, coaching and more.

As part of the Grow with Google initiative, we're introducing a developer scholarship challenge in partnership with Udacity to offer 50,000 opportunities for current and aspiring web and Android developers to earn full nanodegree scholarships; as well as a program in IT support that we developed with Coursera that takes beginner learners to entry-level job readiness in about 8-12 months (coming in January).
I'm optimistic about the impact that these programs will have. But as I said before, we're looking for a bigger change. That requires a deeper partnership with the people working on these gaps around the world.
And that's why we're committing to give $1 billion to front-line organizations addressing these challenges over five years.
Google.org will use its philanthropic expertise to fund organizations working in three areas: closing the world's education gap, helping people prepare for the changing nature of work, and ensuring that no one is excluded from opportunity.
I already spoke of some grants in these areas. Today, we're announcing $10 million in support of Goodwill, the United States' largest workforce development nonprofit, to launch the Goodwill Digital Career Accelerator. It is the largest grant Google.org has ever given to a single organization.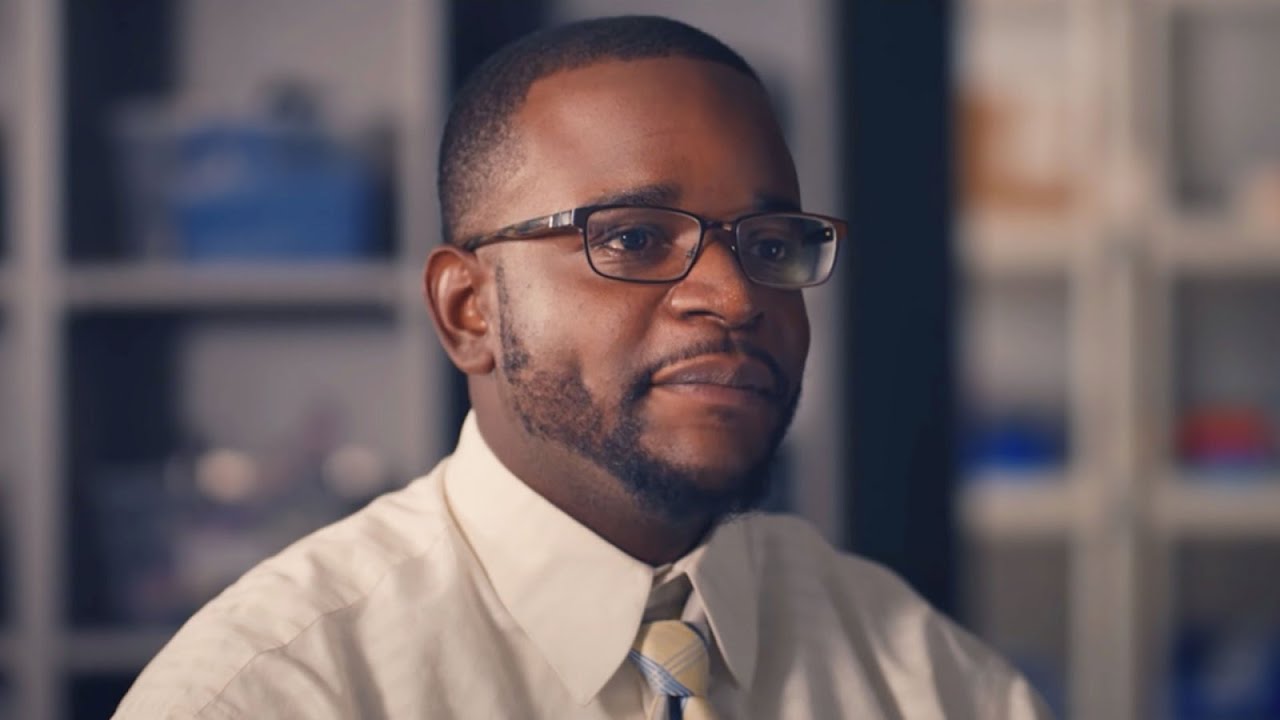 Goodwill has phenomenal reach. Over 80 percent of Americans live within 10 miles of its centers. And it has a long record of helping people who despaired of ever getting work again. With our support, it will be able to offer 1.2 million people digital skills and career opportunities in all 156 Goodwills across every state over the next three years. We also have an open invitation to nonprofits to submit their ideas to address economic opportunity in Pittsburgh to the Pittsburgh Impact Challenge; the winners will get funds and mentoring from Google.
We hope these nonprofits will find these funds transformative.
We've always believed that to truly help organizations, you have to offer your time along with your philanthropy.
Googlers are committing 1 million employee volunteer hours over five years to help organizations working on the front lines of these issues. The volunteering can take many forms. Sometimes, it's just showing up to help set up an event. Sometimes, we take a close look at technical issues nonprofits might be having and help them innovate more quickly. Googlers staffed a 4-H booth at the Illinois State Fair aimed at getting kids excited about science and tech.
In the case of Goodwill, 1,000 Googlers plan to be available to do career coaching over the next three years. Tech can seem intimidating. But we've found that having role models and people right in front of you can make the journey seem much easier. We think our philanthropy has to be paired with our people to be effective. We hope that 1 million hours can help make a difference.
At the end of the day, we make the most progress by working together. What you here in Pittsburgh and what people across America do with our tools and resources is what counts. We don't have all the answers. The people closest to the problem are usually the people closest to the solution. We want to help them reach it sooner.
I said earlier how Pittsburgh amazed me when I first arrived here. And I feel that more than ever today. I'm excited to see all the ways the people of this city will build a future that works for them, and for everyone.
As someone who identifies as non-binary, transgender and gay, I've come out a lot. As the co-creator of a "Transgender 101" course that introduces Googlers to trans issues, I come out to my coworkers every time I facilitate a session. Yet I still feel nervous every single time I do it.
Growing up in Orange County, CA, I didn't know any gay people in my high school and I never saw any gay people who seemed like me. For years, I hated myself, wishing I could be straight and "normal."
Ironically, it was while serving as a Peace Corps Volunteer in the Gambia, a country where being gay is punishable by death, that I made my first LGBTQ+ friends and felt proud of being gay.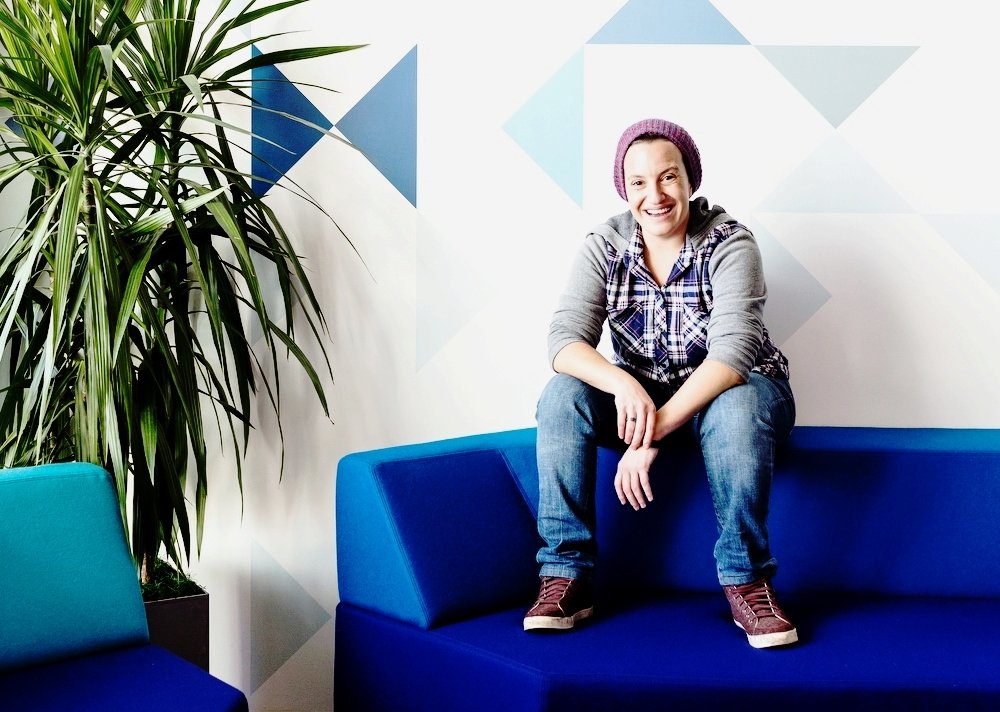 While becoming comfortable identifying as gay, I noticed how uncomfortable I was being feminine. I wouldn't look at myself in the mirror if I was wearing a dress. Then I realized it felt strange when someone referred to me with female pronouns. The more I noticed it, the worse it felt. Having taken so much time to accept being gay, I knew very quickly after meeting some trans people that I was trans, too. Over time, I found gender-neutral pronouns felt best and I discovered that people who cared about me used the pronouns that made me feel comfortable, even if it was (and is!) hard.
I still worry what people think and often feel uncomfortable in my body, but today, on Coming Out Day, I come out as non-binary and trans for those who can't. And I remember the LGBTQ+ people, especially trans women of color, who risked everything to make it possible for people like me to be visible today.
I hope my story and those below, from LGBTQ+ Googlers around the globe, will show you that there are LGBTQ+ people everywhere—and none of you are alone.
Clarice Kan, Hong Kong
I came out to my parents 10 years ago by writing a letter and putting it on their bed before I left for a vacation with Cleo, my then-girlfriend (now fiancée). I was worried about them not understanding my life and not accepting me for who I am.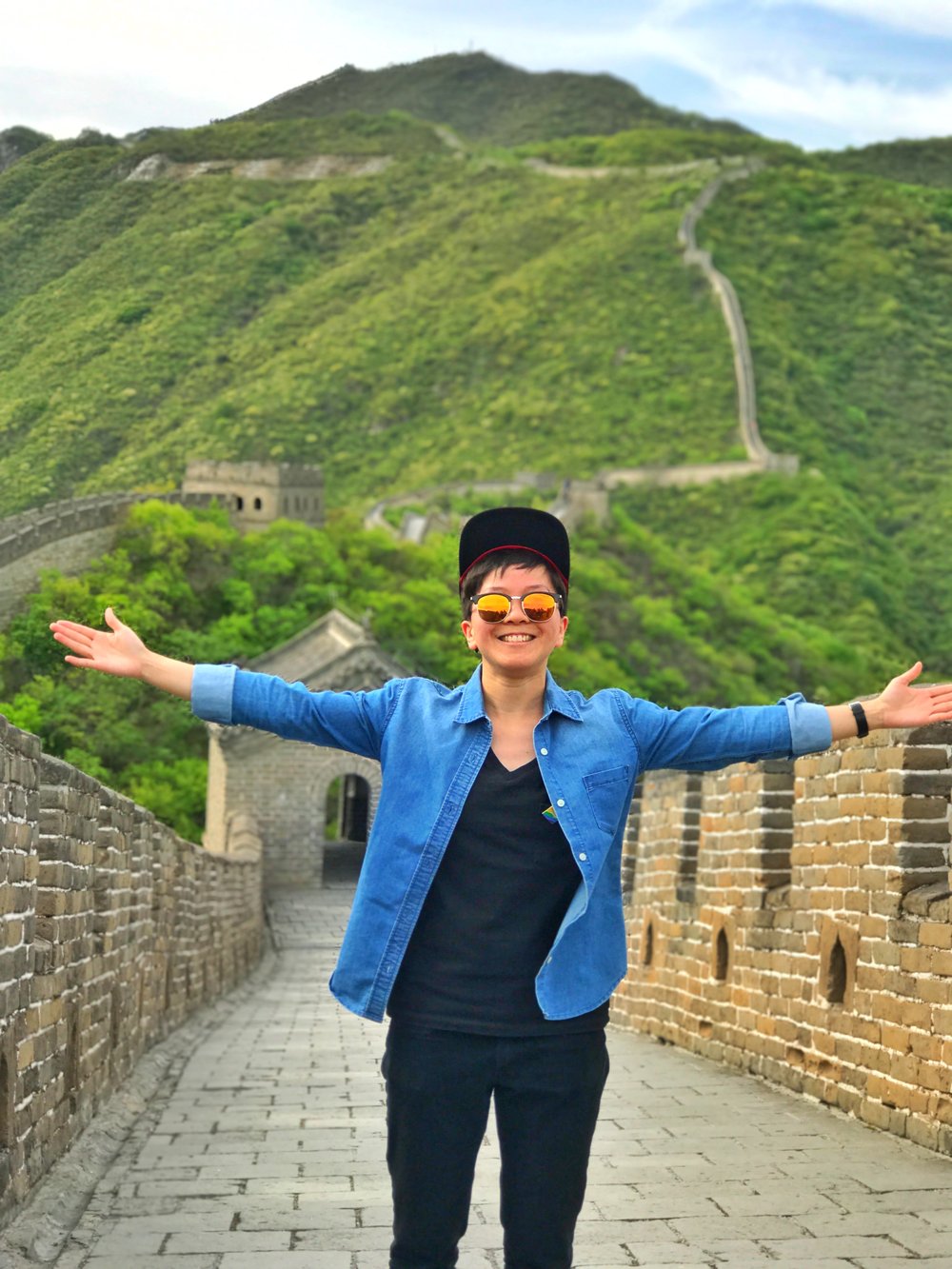 Days passed with no word from my parents, and I was starting to freak out. So I finally gave in and called them. It was one of the hardest things I'd ever done; I was lucky my parents responded with understanding and soon embraced Cleo as part of our family.
While I'm out today, with the full support of my family and friends, not everyone is as fortunate. For many people around me, including some of my closest friends and family members, I'm the only gay person they know.
Many people don't understand that coming out is not a one-time thing. It's something that LGBTQ+ people must keep doing, consciously and unconsciously, every day for the rest of our lives. It's every time I introduce myself and it's every time I take a stand for the community.
Daniel Castelblanco, Bogotá, Colombia
When I was younger, the idea of coming out to my family and friends in Colombia was scary. I felt like I was hiding a part of myself but I was worried about how my family and other people would react. When I started attending university in Bogotá, I met other LGBTQ+ people and I started to realize that being gay was normal.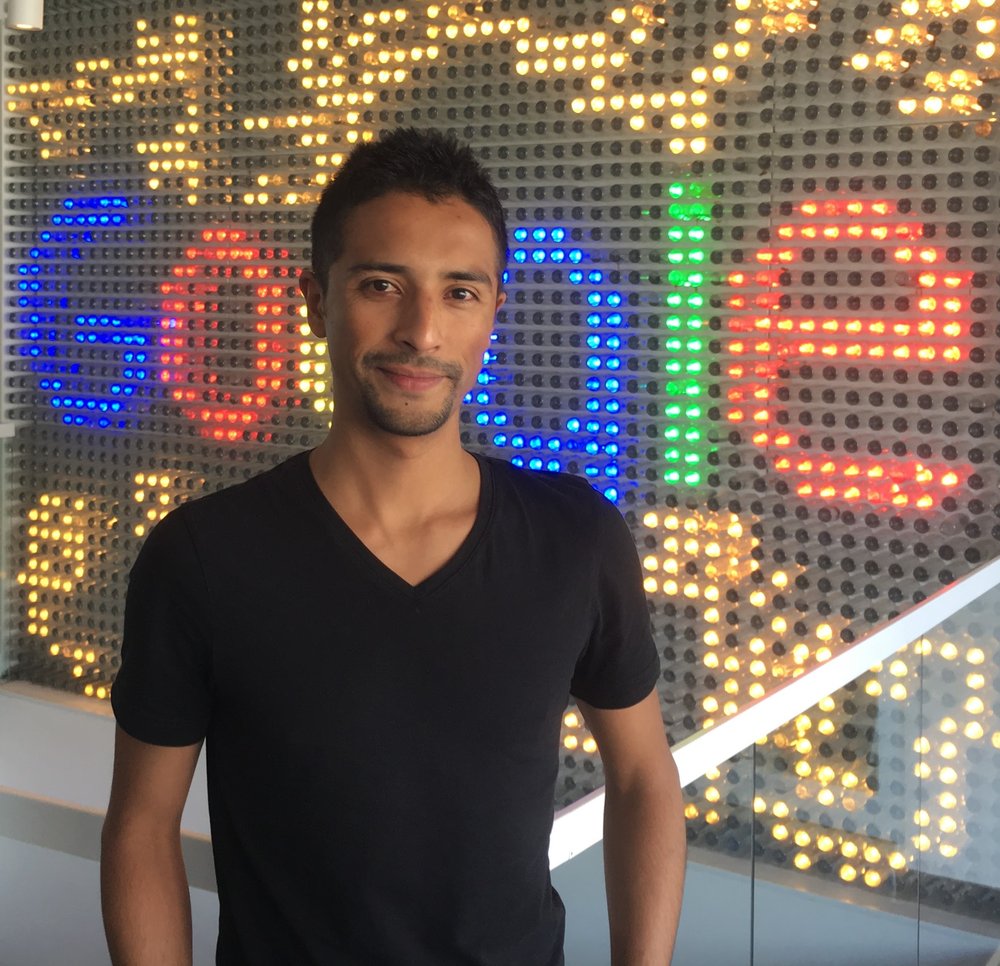 I finally gained the confidence to come out to my family. Coming out was an emotional rollercoaster, but my family tried their best to understand and support me. My sister was especially helpful. In fact, coming out to her made us closer, because she understood that I trusted her with an important part of my identity.
By being visible and out in my community, I can live my life to the fullest and show that anyone's child, parent, boss or neighbor could be LGBTQ+. If I could speak to my younger self today, I'd tell little Daniel, "What are you waiting for? Be yourself, and most importantly, be happy and share that happiness with the world!"
Andrea Barberà, Spain (works in Brazil)
Growing up in a small town in Spain, I was uncomfortable exploring my identity, and insecure about what my community would think of me if I ever came out. At 20, I ventured to Dublin as a student and met an LGBTQ+ group. Right away, I felt drawn to these confident, out and proud people. Through the group, I came around to accepting myself and built the confidence to tell others that I was a lesbian.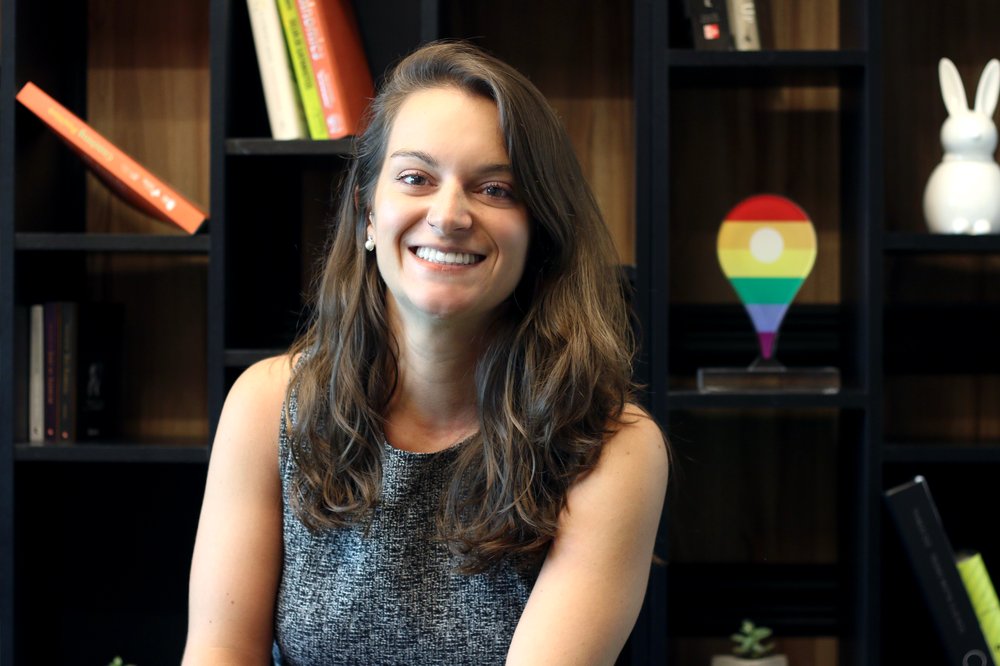 There are still many places in the world where people make incorrect assumptions about LGBTQ+ people. Despite being out, I feel like I'm forced to come out every time I have a personal conversation as some assume I date men and have other questions about my sexuality. In these moments, I'm reminded of why the visibility of LGBTQ+ people is important. I feel empowered when a close friend or acquaintance tells me that they were more comfortable coming out because of my own life story.
I wish that in the future we won't need Coming Out Day, because everyone should be loved and accepted for who they are. But for now, we must empower individuals to share their full selves with their loved ones, friends and the world.
Editor's note: Anne-Christine Hertz is a Swedish inventor who works at Health Technology Centre of Halland. Today, she shares a story of how the Centre used Street View to invent a device that helps elderly with Alzheimer's.
A few weeks ago I met 75-year-old Lars Jonsson and his wife Ingrid. They married when Lars was 40 and have lived a happy, fulfilling life together. Lars also suffers from dementia.
Every three seconds someone develops dementia, a condition that creates disability and dependency among many elderly, robbing them of memory and judgment. It's not only overwhelming and stressful for those suffering, but also their loved ones. It was tough on Ingrid when her husband suddenly had trouble recalling the memories they'd spent a lifetime creating.
We met Lars and Ingrid when they came to test a device we invented to improve the lives of dementia patients. It's called BikeAround, and it pairs a stationary bike with Google Street View projected on a big screen to take patients on a virtual ride down memory lane, letting them pedal around a place they have visited in the past. As Lars sat in the saddle, Ingrid suggested we take him back to the city and church in which they got married. Lars's face flickered with happiness as the church rose up before him. The expression on his wife's face when she knew for sure that he remembered was heartwarming
The development of the BikeAround system, which is now owned by health care company Camanio Care, started back in 2010 at Health Technology Center in Halland, Sweden. We were conducting research on dementia, and noticed people living with the disease were given different access to physical activity depending on which municipality they were living in. Since it's often recommended that dementia patients perform physical activities to stimulate both physical and mental health, this was an issue. We wanted to find a way to motivate the elderly with dementia to exercise more, in a safe and secure way.
Our strongest memories are tied inexorably to location. It's no coincidence, when you think about any big memory or past event, your first thought is often "Where was I when that happened?" BikeAround taps into this idea by combining mental and physical stimulation—surrounding the patient with places they recognize through the Street View images, and then having them pedal and steer through them. Scientists think this kind of pairing produces dopamine in the brain and has the potential to affect memory management in a profound way.
Today is World Alzheimer's Day, a time when people and organizations from all over the world concentrate their efforts on raising awareness of this disease for which there's no cure. Researchers all over the world are trying to find new ways to increase quality of life for the people affected by the disease. The experience with Lars—and many others patients—proves we've developed not just a product for improving health, but something that creates emotion and connects people. Patients often find the BikeAround solution so fascinating—so comforting—they don't want to get off. Neighborhoods they grew up in. Parks they played in as a child. Family visits to the seaside. They remember again. That's a feeling of freedom.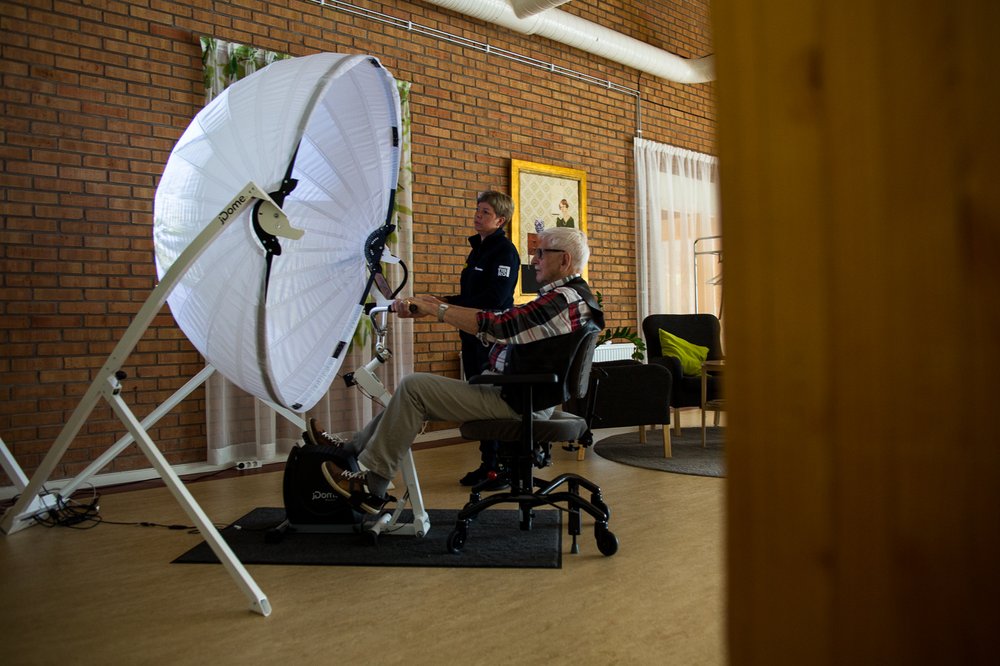 I have always looked at digitization and technology as a catalyst to open up the world not just to the tech savvy, but also to the elderly, who often live in digital exclusion. We're excited about having found a way to bring happiness to many people living with dementia and their relatives. But what's also exciting to me is that this is just one example of how technology can be harnessed to make a real impact on people's lives. If we look beyond ourselves and unleash our imaginations, there's no limit to what we can do to help others.
---