Category :

Small Business
Successful Two Day Event at Cisco Conn..
Since leaving the service in 2007, I've felt a strong pull to support my fellow veterans. I honor the camaraderie and sense of community we share, and continue to be inspired by the new missions veterans find once we leave the service. I've found my passion in data science, but for many veterans, starting a business is their new calling. More than 2.5 million businesses in the U.S. are majority-owned by veterans, and one way that I stay connected to the veteran community is by supporting those veteran-owned businesses. It's something I can do all throughout my day, whether I'm grabbing a coffee or recommending a local restaurant to a friend.
Now, as part of a broader effort to use technology to help the veteran community, Google is making it easier to identify your local business as veteran-led on Google Search and Maps. If your business is owned, led, or founded by a veteran, you can enable this "Veteran-Led" attribute through Google My Business, and it will appear on your Google listing alongside other details like "Has Wifi" or "Outdoor Seating." You can add the Veteran-Led attribute to your listing by following these steps.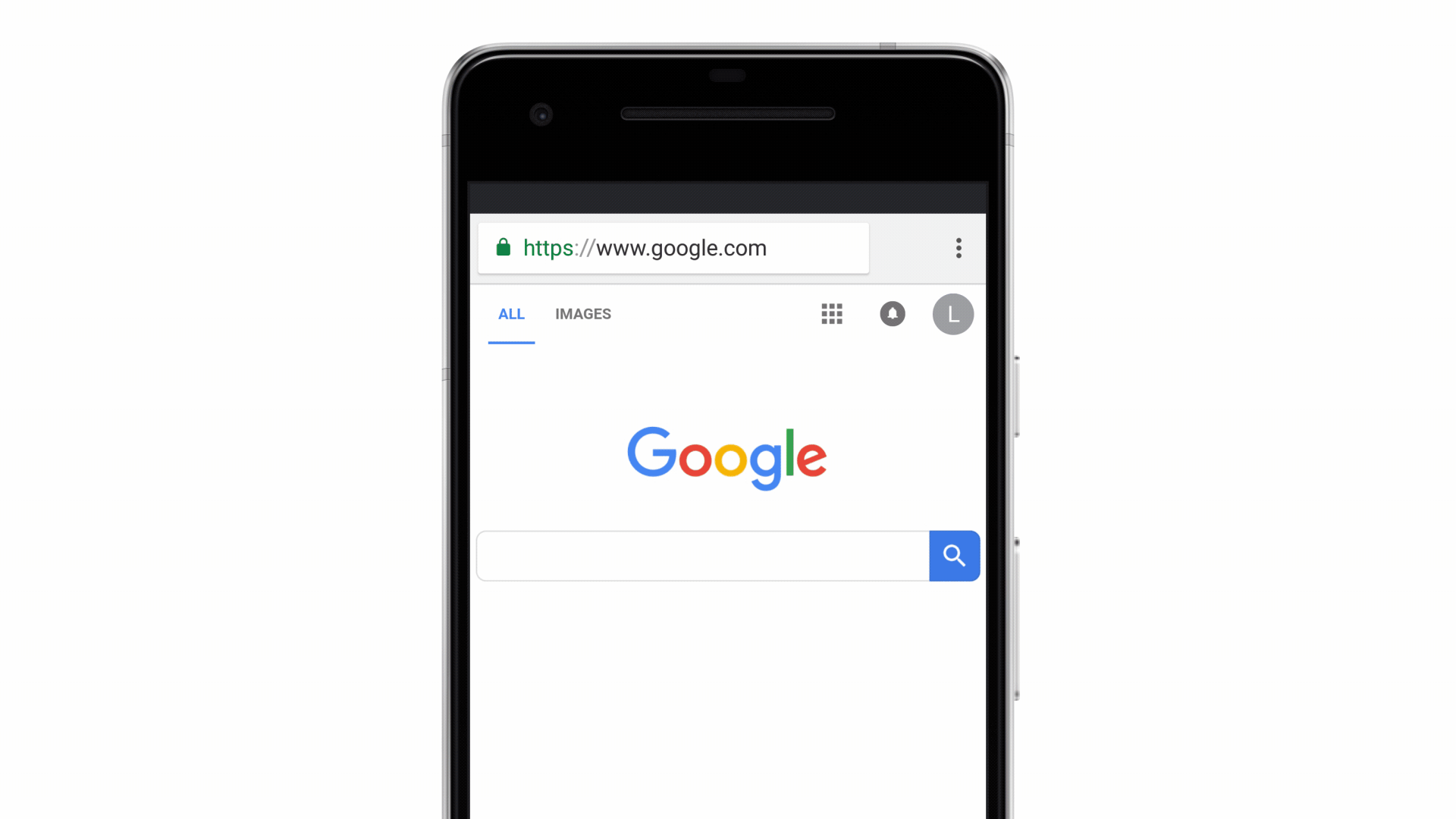 There's no limit to the ways that veteran-led small businesses can impact their communities. Take Kevin Ryan, for example. Kevin is a West Point graduate and former Army commander who began brewing beer with the help of YouTube tutorials. Less than two years later, he and his partner Meredith Sutton, founded Service Brewing Company. In addition to creating a successful craft brewery, their mission is to give back to veterans and their community. In their first three years of business they've helped raise more than $70,000 for organizations that assist veterans and first responders, and about half of their 12 employees are veterans.
This is just one of a set of new resources and initiatives we announced today to support veterans through technology. Learn more about what we're doing via Grow with Google, including a new ability to search for jobs with an MOS code, at g.co/grow/veterans.
Editor's note: Nicola Hazell is one of Australia's leading voices on gender equality and social innovation. She is the Chief Innovation Officer and creator of the award-winning SheStarts program at Australia's largest startup accelerator BlueChilli. Since SheStarts launched in 2016, the program has reached hundreds of women across Australia and invested in two cohorts of incredible female founders who lead businesses in a range of industries, including smart cities, finance and health.
Today, our SheStarts community becomes part of the Google for Entrepreneurs' global partner network, a community supporting startups that includes dozens of co-working spaces and programs across 140 countries. Through this partnership, Google for Entrepreneurs will empower SheStarts founders with the best of Google's resources—which includes executive mentoring, as well as programming and technical support to help to kickstart their entrepreneurial journey and lead successful, global-minded tech startups.
It's an honour to have Senator the Honourable Michaelia Cash, Australia's Minister for Jobs and Innovation, join us today for our Google for Entrepreneurs partnership launch at Fishburners— Australia's largest non-profit dedicated to supporting startups, and a fellow partner in the Googlefor Entrepreneurs network—to celebrate this important milestone for women and all entrepreneurs alike.
We are living in an era when technology provides the vehicle to create lasting change at a global scale. But the possibilities of technology and innovation will never be truly realised if we're missing out on the ideas and creativity of half the population. This is why SheStarts exists—to ensure women have the opportunity to unleash their talent and passion on the world, and to demonstrate that you don't have to be a man in a hoodie and sneakers to make a big impact in the startup economy.
SheStarts provides founders with access to capital, engineering talent, world-class training and a global network of mentors and advisors backing them to succeed. The program supports founders as they take their startups from idea to launch, working with them to build and test their technology, to land major national and international partnerships, and grow their companies as they secure millions of dollars in investment. These emerging leaders have now attracted great teams into their businesses—creating exciting new jobs within Australia's economy and redefining what it means to be a tech entrepreneur.
As Australia's only corporate and venture-backed accelerator designed specifically for female-led startups, our goal is to significantly grow the number of women leaders in the tech industry. We work in close collaboration with organisations across the ecosystem—including the wonderful coworking community at Fishburners, led by an empowering and passionate female CEO, Pandora Shelley—as we build support for female founders, together.
We're making progress, but there is still much work to do. According to the most recent Startup Muster Report, women represent only one in four startup founders in Australia. What's more, access to investment remains a huge barrier for female founders, with less than 5 percent of venture capital going to female-led startups.
With the support of SheStarts, startups like BindiMaps (an indoor navigation app for the visually impaired), Neighbourlytics (a social analytics platform for neighbourhoods, pioneering the use of social data in cities) and Longevity App (a micro-savings app that boosts a user's retirement savings every time they spend) are flourishing—and changing the industry's gender ratio in the process.
Backing female-led startups is an investment in a better future and the growing global support for our founders in SheStarts demonstrates this. In May this year, the World Bank announced that globally, countries are losing $160 trillion in wealth because of the earnings gap between men and women over their lifetime. Meanwhile, international research continues to make the case for women in tech leadership, finding that female-led tech companies are more capital-efficient, achieve higher return on investment and bring in higher revenue than male-owned tech companies. Gender equality is not just a nice-to-have, it's a global economic imperative.
Pandora, Sally-Ann & Nicola.JPG

Collaboration is key! Left to right: Pandora Shelley from Fishburners, Sally-Anne Williams from Google, and Nicola Hazell from SheStarts are working together to change the gender ratio in tech.

SheStarts 1 at Google MTV.JPG

Members of the inaugural SheStarts cohort during their visit to Google's office in Mountain View in 2017.

shestarts-Nicola Hazell.jpeg

Nicola Hazell from SheStarts at BlueChilli, announcing the first cohort of female founders selected for the accelerator in 2016.

The second cohort of SheStarts founders taking part in a workshop at BlueChilli with Google's Sally-Ann Williams in February this year.
Through our partnership with Google for Entrepreneurs, SheStarts' founders in Australia will have the opportunity to connect with experts, investors, and women across the world, shedding light on a new wave of leadership that is redefining what it means to be a tech entrepreneur. We couldn't be more excited to embark on this journey together with Google.
Just across the Cuyahoga river and south of Lake Erie sits Ohio City, one of Cleveland's oldest neighborhoods. This is where Jesse Mason and Helen Qin came across a vacant ice cream store. They already had a mobile ice cream business, Mason's Creamery, selling cones from a pop-up space. Now they set out to turn the 60-year-old storefront, with "sprinkles from every decade caked into every crevice," into a permanent location for their sweet treats.
They had a lot of questions. From how to get a business license and secure a health permit to how to build zinc countertops, they went online for help. And since the shop is on a quiet street, its online presence and free Google My Business listing helped Mason's Creamery scoop up strong reviews and grow its customer base.
Today, the Mason's duo joined hundreds of other small business owners, students, teachers and job seekers at Grow with Google in Cleveland to share their experience as part of the "Get Found on Search and Maps" workshops (oh, and share their ice cream too!). This community event brings together people from all over the Cleveland area for workshops, one-on-one coaching sessions and hands-on demos to learn new digital skills. To learn how free online tools can help you grow your own skills, career or business, visit google.com/grow.
Last year, we introduced five new ways to build an eye-catching online presence that shows customers what your business is all about. And the best part? They're all free.
1. Create a free website in minutes
According to internal Google research, business listings with a website get 25-35% more clicks. And building your site doesn't have to be complicated or time consuming. You can create a simple mobile-ready site for your business in less than 10 minutes with our automated website builder. Check out how Vince from Village Tailor in New York used his new website to bring in more customers.
2. Post about events, promotions, and more right on Google
It's now easy to share Posts that show up when people find your business on Search and Maps. According to Ipsos research, 50 percent people look for promotions or discounts online, so it's important to share offers, upcoming events, your latest news and more with potential customers right when they find your business.
3. Connect with your customers by answering their questions directly
As a business owner, you have the most reliable answers to your customers' questions. With Questions and Answers, it's easy to add frequently asked questions to your listing, answer questions from potential customers, and highlight top responses, so that people can get the most important info about your business right away.
4. Update your business listing without leaving Search

People trust businesses with current and relevant info online, and according to internal Google research, complete Google listings get seven times more clicks. Keep your listing updated with our easy-to-access business dashboard. Simply type your business name on Google Search, and you can complete your listing, share photos and posts related to your business, respond to reviews, and see how many views you're getting.
5. Start messaging with your customers from Google

Customers don't always have time to call when they want to reach out to your business. With messaging, people can text your business directly through your listing on Search. Your phone number remains private, so you and your customers can communicate safely, quickly, and easily. (Available in the US, Brazil, Canada and India).
You can use these simple features with your Google listing to stand out and attract new customers online. Get started today.
Editor's Note: Today's guest post comes from JinJa Birkenbeuel, the CEO of Birk Creative, a creative marketing and branding agency.
For the last six months, I've been one of eight minority small business owners around the U.S. piloting Google's Digital Coach program, which offers free workshops for small businesses on how to use Google's tools for digital marketing. We're focusing this pilot in cities with historically large communities of Black and Latino small business owners: Atlanta, Austin, Chicago, Detroit, Los Angeles, Miami, New York, and Washington, D.C.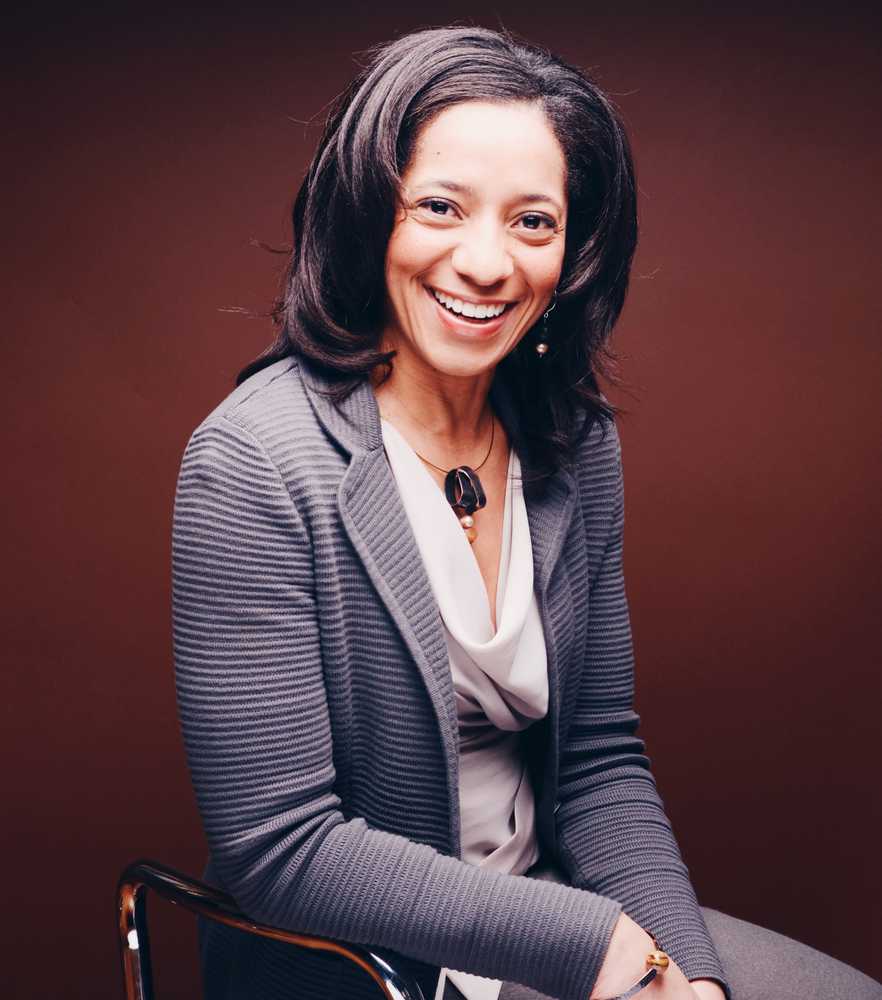 I run a creative agency in Chicago called Birk Creative, which I founded in 1997 as a graphic design and print shop–and a way to promote the country/hip-hop band, Utah Carol, that I formed with my husband, Grant. Over the last 20 years, I've grown the business to advise other small businesses–and now large corporate clients—on all forms of digital marketing, from designing web sites and online ads to writing social media posts to IT support. With the help of AdWords and Google Analytics in particular, I've expanded from a local shop to a full-service agency.
I've long wanted to share what I've learned over the years with other minority and women business owners. As a Digital Coach, I offer free, open-to-the-public digital marketing lessons (including tutorials from Google's Get Your Business Online program) and share my own experience on how AdWords, Analytics and other Google tools have helped me solve business challenges.
Data shows that the total number of Black, Latino, and other minority-owned businesses is growing, and that U.S. Latino small businesses are growing at higher rates than any other U.S. small businesses. Yet Black and Latino-owned businesses are less likely to have websites and less likely to be online than other groups. Our goal with these pilot workshops is to help small businesses like mine participate more fully in the digital economy as they grow.
Since Google launched the pilot in late May, we've welcomed more than 5,000 business founders and owners to our Digital Coach workshops around the U.S. We host these events at locations that are familiar to our communities, from the Watts Public Library in Los Angeles to beauty salons in Detroit.
I've coached a variety of business owners, including a nail artist, a life coach, a children's book author and a photo-booth rental company. And there's one thing they have in common: They're small, independent businesses or sole proprietorships in Black and Latino communities, all at the point in their growth when they know they can be doing more.
As my Los Angeles Digital Coaches colleague Roberto Martinez says, "Working as a Coach has been transformational. We're not just presenting or teaching; we are working in tandem with the business owners to better understand how to get ahead of the market."
hlk_google-fiber-small-business-week_002.jpg

Program attendees and Googlers at an Austin Coaches program. Austin Digital Coach Vicky Sepulveda is at far right.

Screen Shot 2017-12-05 at 9.08.08 AM.png

Coaches at Google campus in Mountain View, with pilot program leaders. Back row, left to right: Chris Genteel, Google's Head of Business & Community Inclusion; Coaches JinJa Birkenbeuel, Shelly Bell, Vicente Pimienta, Roberto Martinez; Front row, left to right, Akiva Lewis, Google's Customer Diversity Lead; Coaches Vicky Sepulveda and Katrina Turnbow; Google Digital Coaches pilot program managers Aisha Taylor and Nicole Herrera; and Coaches Angelina Darrisaw and Justin Dawkins

JinJa with children's book author Valerie Reynolds at Digital Coaches workshop in Chicago.
After six months of meeting so many business owners from a variety of backgrounds (beyond Black and Latino) at my Digital Coach workshops, I'm inspired by them. Though they come to the Digital Coaching workshops to learn from us, our communities across the U.S. are benefiting from their contributions and expertise. As a Digital Coach, I'm honored to be playing a small part to help their businesses grow, so that all of our vibrant neighborhoods can grow, too.
If you're interested in finding a workshop near you and to participate in our ongoing pilot in 2018, please visit https://accelerate.withgoogle.com/coaches
(Photo credit for image at top: Steve Capers Photography)
Seven out of ten customers visit a business or make a purchase based on info they found online1. With Posts on Google, businesses can share these timely updates right where people find your business on Search and Maps.
Creative posts help a new restaurant become a local hit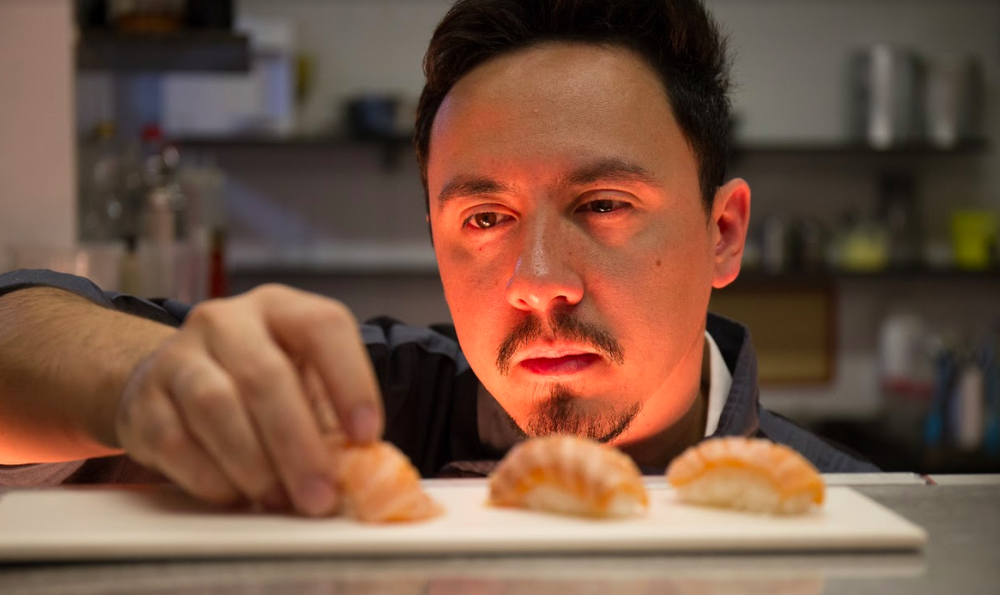 Igor Chang founded HAO Restaurant and Bar to bring Asian dishes to his beachside neighborhood in João Pessoa, Brazil. HAO keeps its doors open until 3AM, drawing customers for dinner and a night on the town.
Igor uses Posts on Google to get more reservations by sharing discounts on sushi, photos of cocktail specials, and links to videos of HAO's live jazz band.
In just three months, Igor's posts received more than 5,000 views. He's noticed an increase in reservations and often hears customers mention his latest posts.
Mobile-friendly Posts bring visitors to a thrilling destination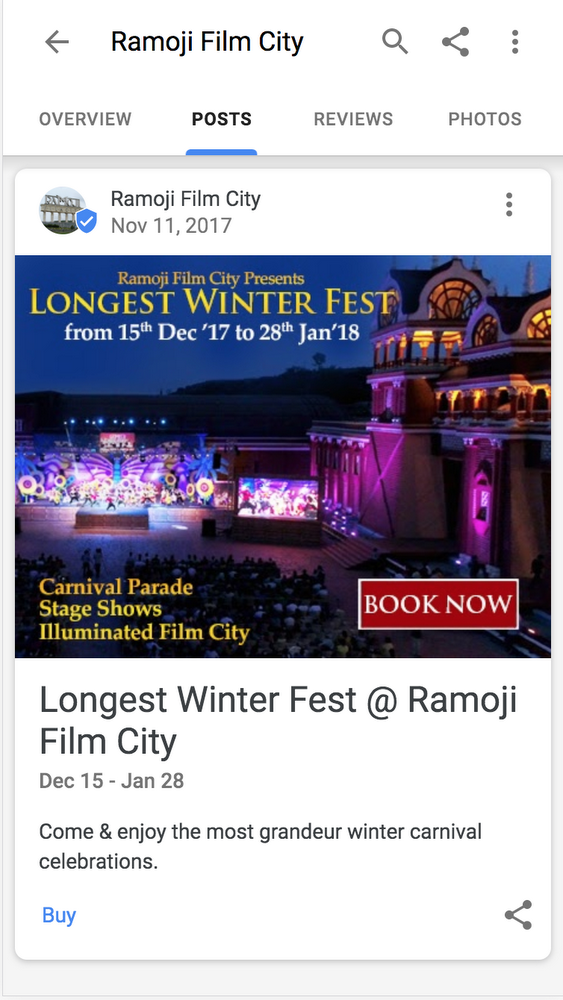 Ramoji Film City is the backdrop for some of India's biggest films, but it's also a destination itself, where tourists can explore film sets, stay in luxury hotels, and see live performances.
When T Prasad joined the team at Ramoji Film City, he discovered that 80% of their customers found their business info on mobile devices. So he started sharing mobile-friendly posts with photos of Ramoji's amusement park and other attractions.
After one month of posting on Google, Prasad saw a 20% increase in website pageviews. He also noticed a jump in calls from people who are excited to visit Ramoji Film City.
A candy shop satisfies their community's sweet tooth
Raul Vega discovered that Mexican families in his Los Angeles neighborhood wanted to share the candies they loved as kids with their own children in the U.S. So he opened Dulceria Dulfi Mexican Candy Store, which carries sweets from De La Rosa triple-layer marzipan and peanut butter candies to Vero Manitas hand-shaped lollipops.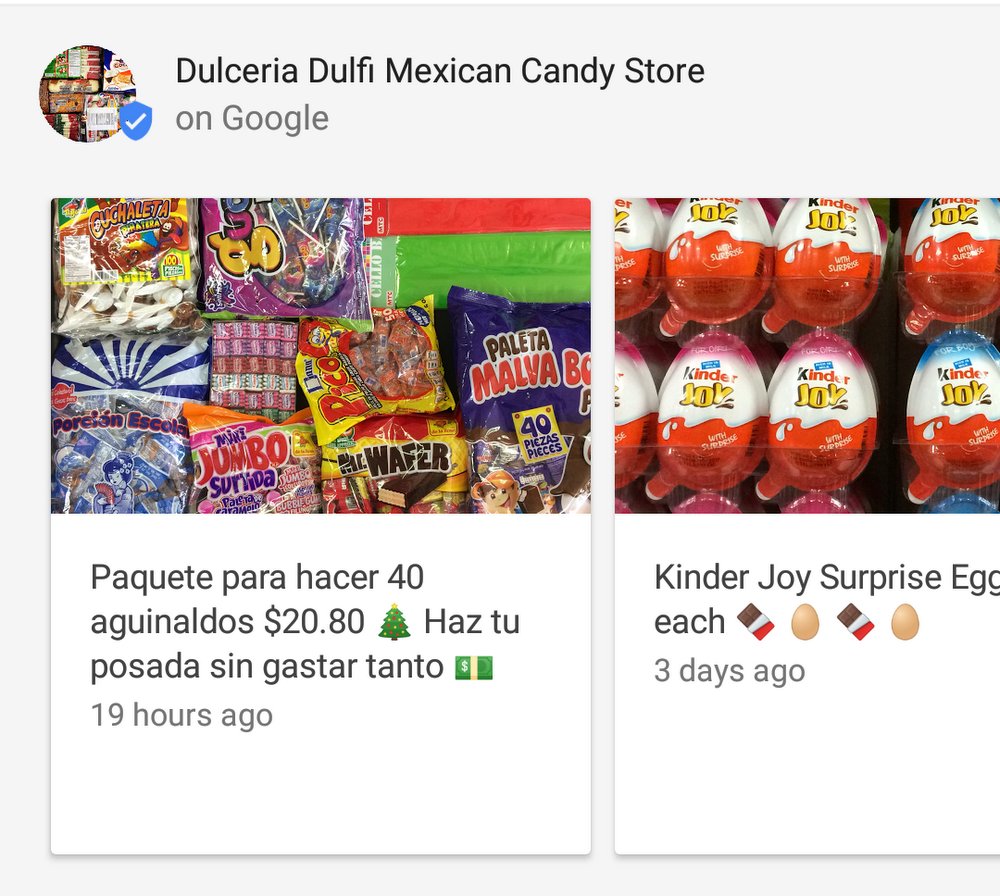 Raul uses Posts to share popular candies, seasonal specials and new arrivals with his customers online.
Since he started posting this summer, Raul has seen an average of seven new customers each week. Those customers make a big difference for his business. Posts also help him track which candies get the most attention, so he can update future orders for his shop.
Posting on Google is a way to share relevant, fresh content with people who search for businesses like yours online. Start posting and reach new customers through your Google listing today.
1Google/Ipsos Connect, "Benefits of a Complete Google My Business Listing," October 2016. A total of N=15,904 adults 18-64, Google search or maps users, recent category purchasers (Bakery/Sweet shop, Auto, Spa/Hairdresser, Clothing, Bookstore/Logistics) in India, Australia, Germany, Turkey and the U.S.
AdWords Express was created in 2011 to make advertising on Google accessible to businesses owners without advanced online advertising skills or the resources to hire an expert. AdWords Express has since expanded and, as of this month, is available in 14 new countries and 10 new languages. This expansion follows a recent launch that allows your business to prioritize ad goals, whether those are customer calls, visits to your store, or actions to your website.

Gourmet treats become a local hit in Ukraine with AdWords Express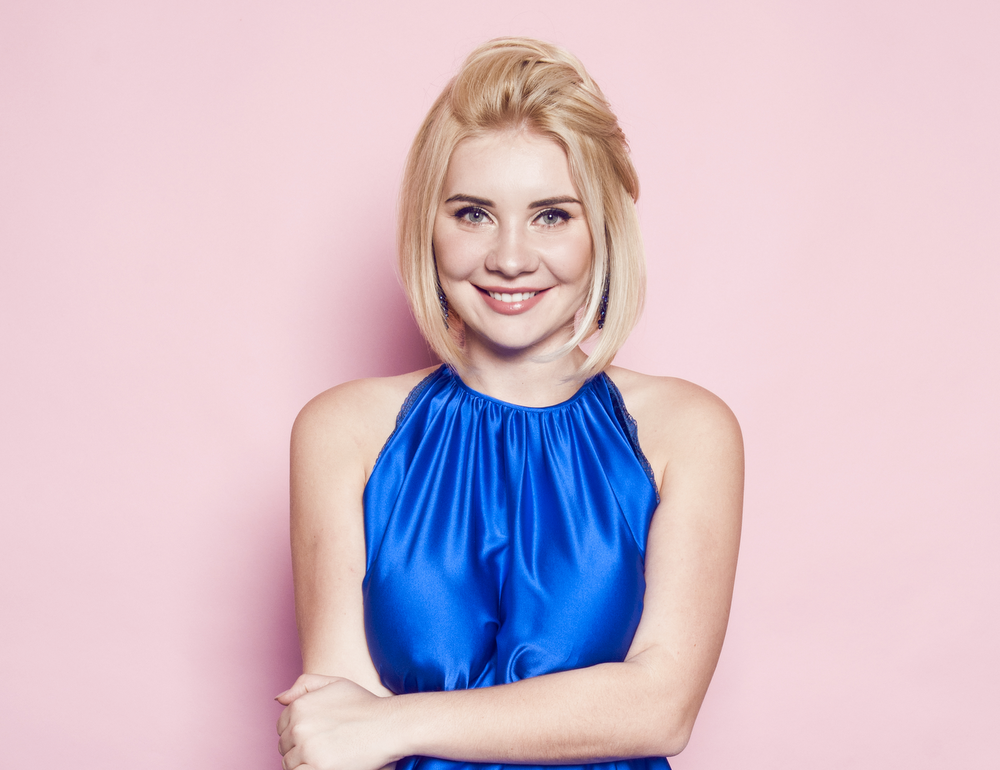 Earlier this year, Daryna Pletnyova was looking for a fruit bouquet for her father's birthday but couldn't find a local shop in Kiev that could make one. After buying the supplies and arranging her own fruit bouquet, she decided she loved arranging so much that she started Tasty Bouquets, which makes custom bouquets out of gourmet treats, like sausage.
Daryna heard about AdWords Express at a small business event and decided to give it a try. She had used online advertising tools before but found they didn't drive actual sales. "With AdWords Express though, I only spent 15 to 20 minutes setting up three ads," says Daryna, "and I got my first calls from customers the next day."
Advertisers like Daryna are getting results based on their advertising goal. Since Daryna's goal is to receive calls, AdWords Express optimizes her ads to deliver more calls, not just clicks. "Now my phone is always ringing, and I'm selling 2-3 bouquets every day," she says.
The web isn't just a place for businesses with big budgets or advertising expertise. With AdWords Express now available in 42 countries and 41 languages, we're excited to help more small businesses across the world reach new customers online.
You can start advertising on Google today by signing up here.
When the recession hit Greece, Ntina Denaxa and her family faced tough times. They had to leave Athens and move to her husband's hometown of Messaria, a small village in Santorini, using the last of their savings to renovate abandoned houses into a small hotel. Soon after, a neighbor introduced her to an adviser who was in the village showing local businesses how to promote themselves online, as part of the Grow Greek Tourism Online program.
In partnership with the Ministry of Tourism, the Ministry of Education, the Greek National Tourism Organization (EOT) and the Greek Tourism Confederation (SETE), three years ago we created the program to offer free training on digital skills to people working in the tourism sector. Since then, we've visited more than 80 cities and 37 universities, and created a free online training​ platform, helping 70,000 people of all ages and backgrounds, like Ntina, to grow their business or career. Since the training, Ntina has used her new digital skills to promote the hotel internationally and attract more guests: "Now we're welcoming people from all over the world and when they come, they eat in local restaurants and buy local products. It helps everyone," she says. "I'm proud of what we've built." And Ntina is just one example—67% of the businesses confirmed they had concrete business results following our training.
There are even more opportunities out there. According to a recent study by Oxford Economics on the "The Impact of Online Content on European Tourism," increasing tourism-related online content would increase Greece's GDP by 3.9%, and generate over 176,000 new jobs.
We'll continue to work with our partners to expand our programs further by giving new opportunities to Greek businesses and students.
The holiday season is a time to be grateful for friends, family and community. For me, that gratitude includes the small businesses who are a part of my everyday life in California. From my friends at Zombie Runner whose post-run coffee is the best part of my workout, to the folks at Tin-Pot Creamery who make it impossible to give up ice cream; these small businesses make my day-to-day life better and add heart to our community, and for that, I am thankful. I firmly believe when we support the businesses we love, we make the places we live better.
I also spend much of my time at work thinking about how to help small businesses grow using the web. Our products play a pivotal role in helping people and small businesses connect with each other. As this year's holiday shopping season and Small Business Saturday approach us, we're doing something extra to help small businesses stand out and succeed, both online and in their neighborhoods.
We've created the #SmallThanks Hub to help you get free, customized marketing materials to promote your business. Simply search for your business name on the site, and we'll automatically create posters, social media posts, window clings, stickers and more—based on the reviews and local love from your customers on Google. And now, it is available nationally in U.S. to any verified Google listing with an address. (Don't yet have a verified listing? Signing up is free and only takes a few minutes. Start here.)
Reviews from your fans are like digital thank you notes, and they're one of the first things people notice about your business in search results. A few positive small thanks can mean the difference between a potential customer choosing your business or going elsewhere. 71 percent of consumers say that positive reviews in search results make them more likely to use that the business, and listings with positive reviews see 360 percent higher clicks to their site.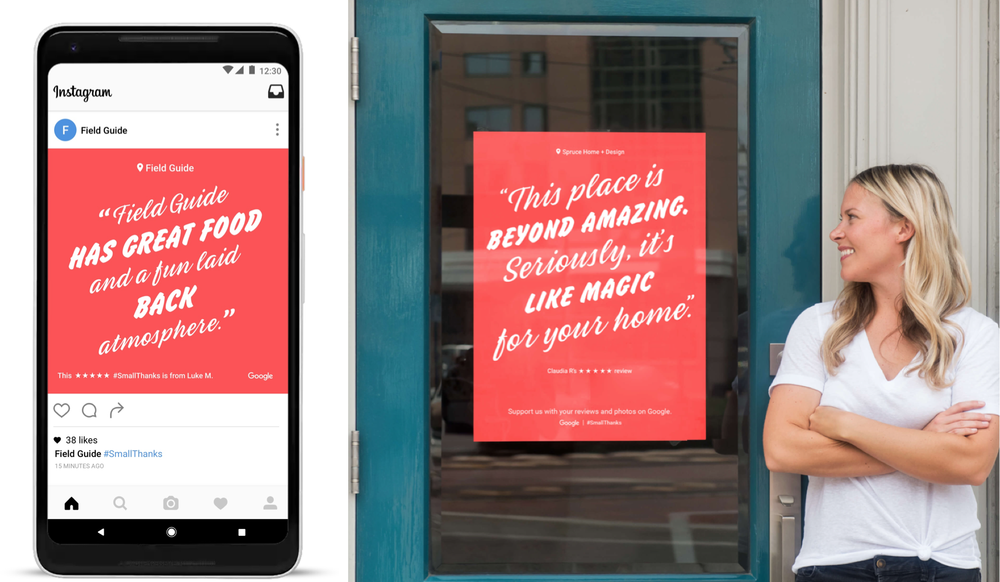 Here are a few tips on how to use the materials from the #SmallThanks Hub to gain new customers and turn existing ones into advocates.
Personalize your assets: Choose the reviews you want to feature, and select from several layouts, colors and styles to match your business's aesthetics. You can create as many versions as you want.
Show why your customers love you: Print and hang your customized posters in a visible area in your store, and share the social media versions with #SmallThanks to join in the conversation and show what makes you unique. Post the flyers around your neighborhood where potential customers might see them.
Ask customers to support you with reviews: Some customers may not remember to leave you a review, or realize the impact that it can have, so why not give them a little nudge? Place stickers in your window, receipt booklets, point-of-sale machine or anywhere else it can be prominently displayed to remind them to support you with a review.
Remind people to search for you: Post the "Find us on Google" stickers in your store and on your social media channels with #SmallThanks hashtag to tell potential customers how to connect with you.
Keep your Google listing up to date: The holiday season usually means different hours and special offerings. Let customers know when you'll be open using the special hours feature, and promote holiday specials with Local Posts.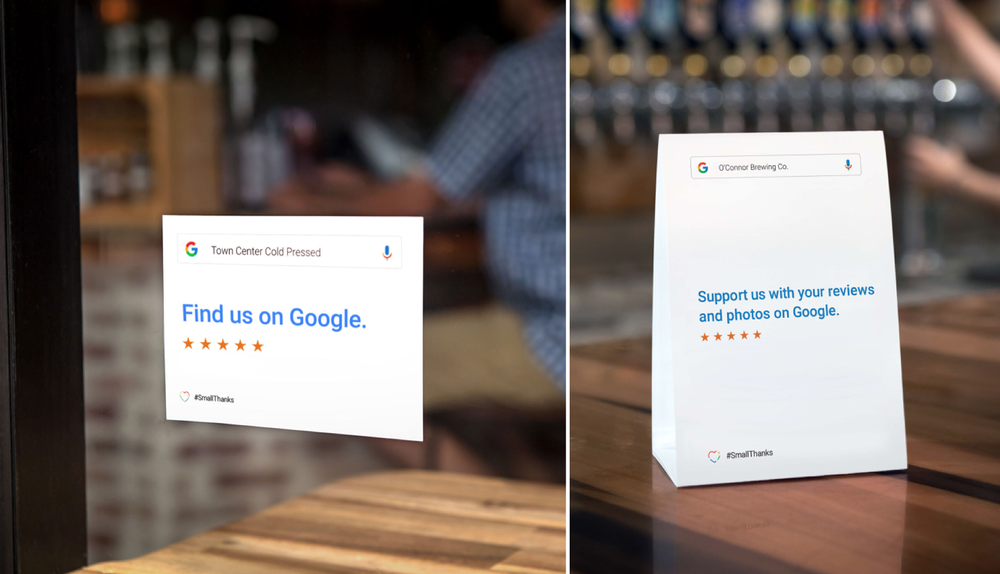 Happy holidays and best wishes from all of us at Google.
Learn how you can help your small business improve communications, simplify IT management, and save money through a better communications and teleph..
Thanks to global e-commerce, there have never been so many opportunities available to small and medium enterprises (SMEs). However, there are also challenges in the global market. Reports show that though exports provide an average of GBP £287,000 (the equivalent of about $350,000) in extra revenue to UK businesses, SME owners who haven't exported to a new market still don't know where to start.
SME owners are experts when it comes to local customers, but are less knowledgeable about finding new markets and everything that entails: culture, buying trends, export legalities, and payment options for their product in other countries. This is a key problem; our 2017 consumer survey shows that UK SMEs cite international marketing and operational barriers as the biggest barriers to success abroad.
Today, we're announcing Market Finder, a new tool that helps businesses identify new customers, plan for success, and grow their export sales online. It also offers freely available guides, videos, and tips—making it as easy as possible for businesses to take the first steps into the export market.
Step 1: Finding the best markets for your business: Once you enter your website into the Market Finder tool, it will suggest which export markets are best for your product or service. It shows the number of monthly Google searches for your product as well as a potential market's gross domestic product. Market Finder analyzes consumer internet use, demographics and disposable income, giving clear indicators and valuable insights into a market's growth potential.
Step 2: Preparing your business for a global market: Market Finder sets you up for international success by getting you export-ready. Extensive localization tools, guides and tips show how to communicate effectively to a new market, whether it's language, customs or preferred payment methods. Logistics resources outline the rules of international delivery and transportation for your chosen market. Payment guides explore the many payment options available globally—and pinpoint which ones are best for each market.
Step 3: Getting your business in front of customers: Market Finder provides training resources on digital marketing to ensure that users looking for your business can find it. For instance, it shows how to create AdWords campaigns that are effective and geared to your chosen market through a series of accessible case studies, guides and videos.
Market Finder was launched at a Google event today, where Greg Hands, Minister of State for Trade Policy, representatives from the London School of Economics, the UK Federation of Small Businesses, and Google discussed how Market Finder facilitates exporting products and services to new regions for small businesses.
Greg Hands emphasized the importance of digital technology in reaching global customers: "Today, 3.7 billion people are online around the globe, so every business, no matter how small, should be going digital to reach new customers around the world. The new Market Finder tool is just one part of the huge range of support we offer as an international economic department, so British companies can seize on exporting opportunities and make the UK a global trading nation."
Chris McDonald, Enterprise and Innovation Chair at the Federation of Small Businesses, spoke about the need for a stronger focus on exports in the UK: "Digital innovation is blurring the distinction between goods and services. By fully exploiting new digital technologies such as Google's Markets Finder, more small firms can compete effectively in the global market, with no business too small to export."
When people need a plumber or a locksmith, they search online for a business nearby. With Local Services by Google, businesses like yours can show up at the top of Search, so that you can reach local clients right when they're interested, and book more jobs.
Today we're announcing that Local Services, previously in a pilot as Home Services, is running in 17 cities across the U.S., and will be available in 30 major metro areas by the end of 2017.

All Google Guaranteed businesses that appear in Local Services are background checked and display a badge of trust, which limits deceptive advertisers, elicits trust among users and highlights quality businesses. Once on the platform, you can make a personalized profile page that displays your reviews, contact info, and unique aspects about your business like being eco-friendly or family-owned. Potential clients can view your profile and make a decision and get in touch right away. You only pay for leads that are relevant to the services you offer, and it's easy for you to turn your ads on and off so you get leads when you want them.
How Local Services became a "game changer" for one small business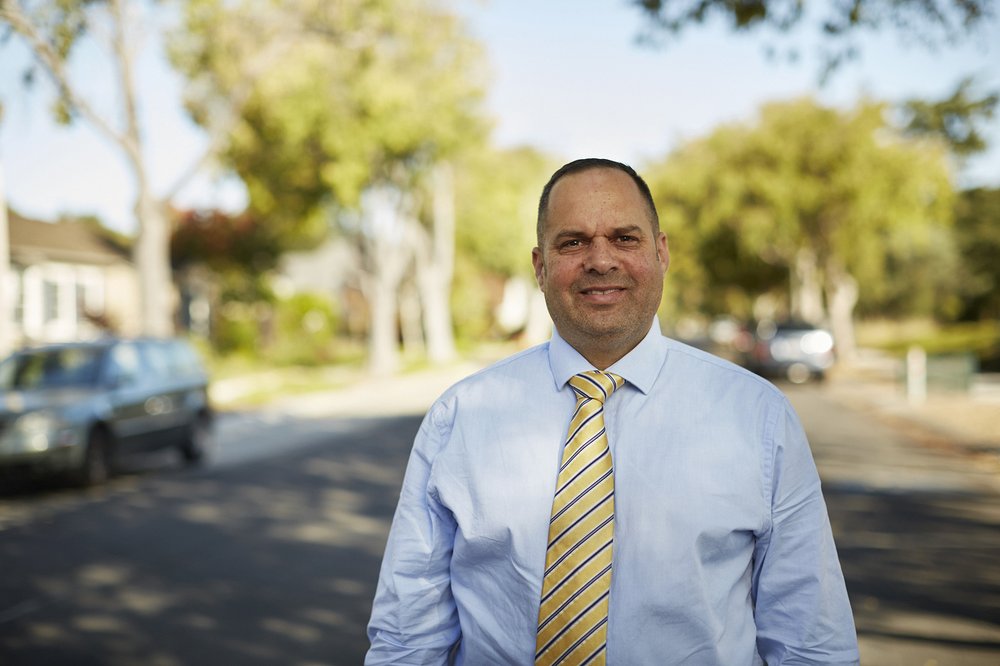 Luis Gonzalez started his cleaning company in 2010, after being laid off in the wake of the financial crisis. At first, Luis vacuumed the hallways in his apartment building for $100 off his rent.
Realizing there was a demand for local cleaning services, Luis created a website and founded Roses House Cleaning Services, nicknamed after his wife.
In the beginning, Luis used online directories to advertise locally, but a year ago he started using Local Services and saw an immediate jump in calls.
While a $300 newspaper ad might yield three calls from potential customers, Luis says, "I get 3-5 calls every day through Local Services." He calls the service a "game changer," that has sustained and grown his business—now he doesn't have to worry about getting enough jobs to fill his schedule each week.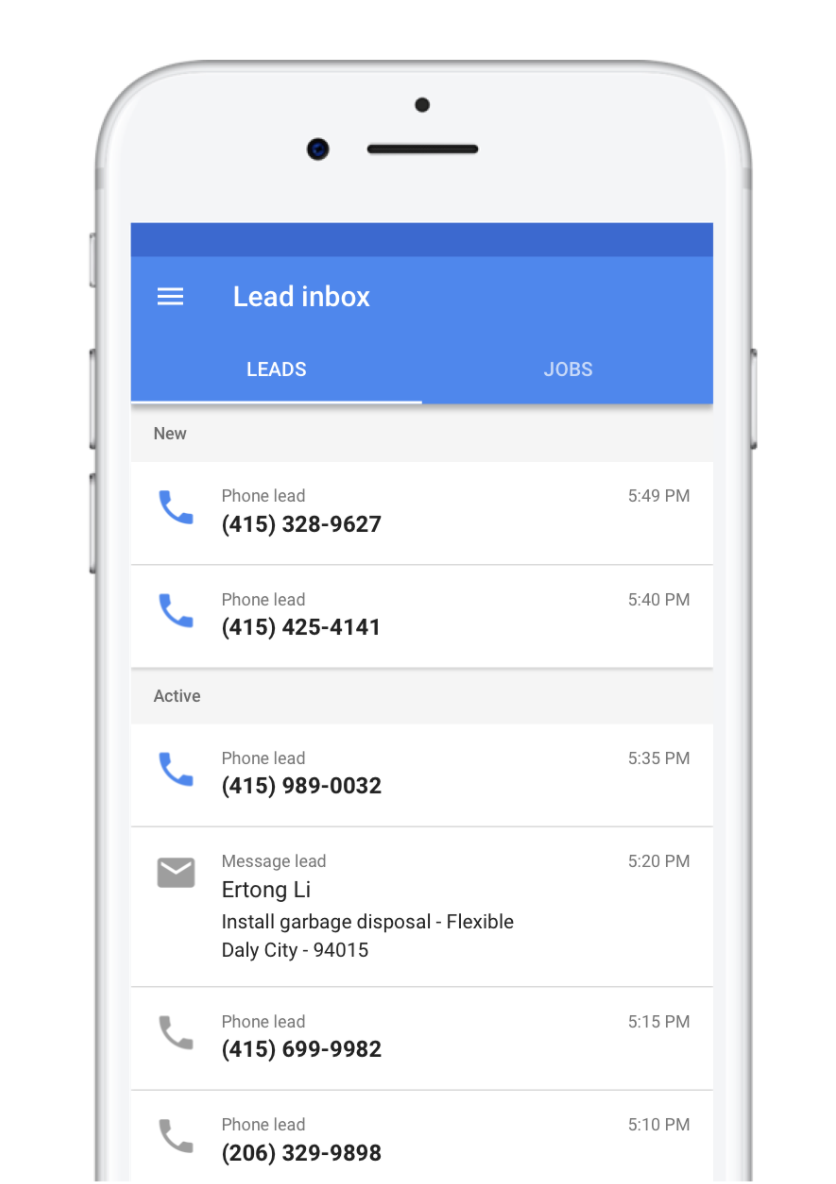 Booking appointments and tracking real results on-the-go
Luis uses the Local Services app to manage leads from his phone throughout the day, making it easy to integrate into his existing workflow. He can answer questions right away, giving customers the individual attention that keeps them coming back. Luis can track the number of leads he's received and how they're converting to jobs, right from the app.
He also uses the Local Services app to manage his budget and track calls on the go. Luis says, "If they're not repeat customers, all the new calls are coming from Google." When he's too busy, it's easy for Luis to turn the ads off so he only gets leads when he wants them.
With the consistent flow of business and the help of Google, Roses Cleaning has grown. They've recently hired two new employees to keep up with the demand.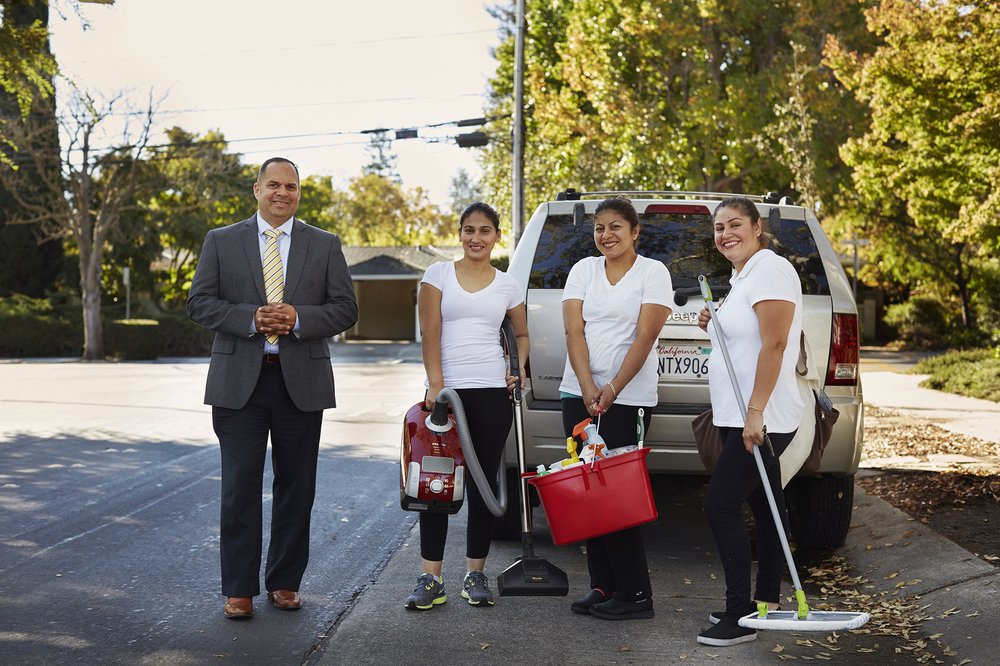 Small businesses all over the U.S. are using Local Services to bring in more calls from new customers who are actively looking to book service providers through the platform. Iftah Sagi, the owner of IVS Security in Atlanta says he gets about eight calls a day from customers that found his business through Local Services. Dan Travers, the owner of 1-800-ANYTYME Plumbing, Heating and Air, says his booking rates are up by almost 70% since joining Local Services. Both owners have also hired additional employees to keep up with the increase in call volume, just like Luis.
We're passionate about helping small businesses like Roses Cleaning, IVS Security, and 1-800-ANYTYME reach new customers directly and grow their business. You can sign up to be one of our service providers here.
Friday Wrapup October 20th: Golf, Video's ..
A chubby French Bulldog keeps watch in front of a vintage-looking tailor shop in New York City's SoHo neighborhood. Meet Bruno, the face of Village Tailor and Cleaners. Vince, the shop's owner, immigrated to the U.S. from Italy when he was just 18 years old, establishing Village Tailor in 1977. Today, his family-run business has grown into three locations and is best known for its skilled leather and suede alterations. Inside the shop, a wall covered in autographed photos of celebrity customers—Celine Dion, Marc Anthony, Elton John, and others—is a testament to the iconic quality of Vince's work.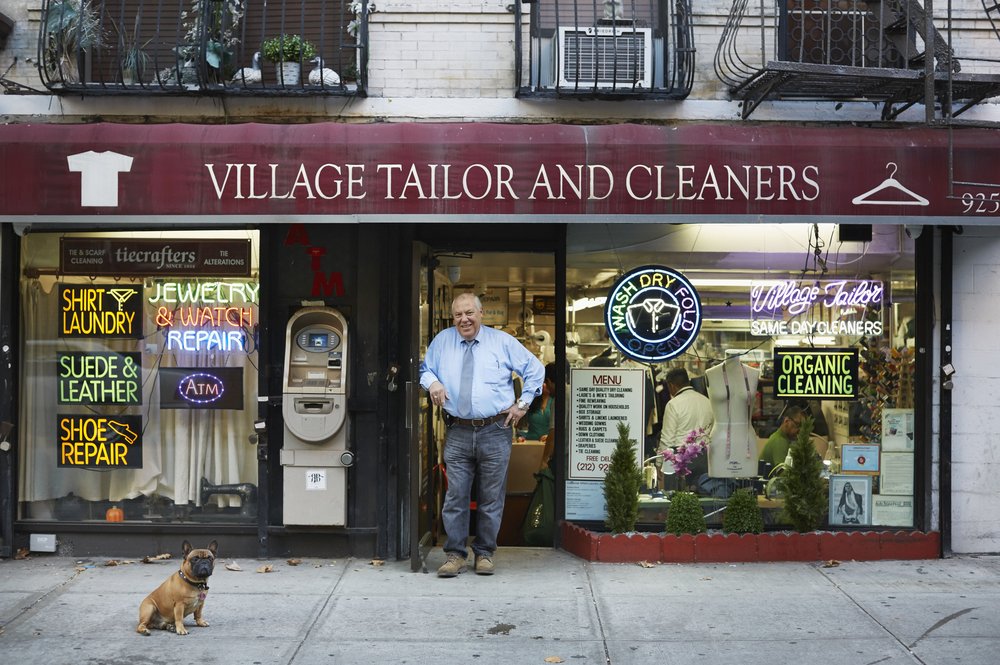 While Bruno had been doing a wonderful job bringing in passersby, Vince knew he needed a way to stand out from the many tailoring shops in SoHo and reach more customers.
Vince noticed that most of his customers were walking in with a bag of clothes in one hand, and researching local businesses on their cell phone with the other. So, he decided to get his business online. He saw it as similar to Bruno sitting out front: their online presence could spark curiosity, help them stand out, and invite in new customers.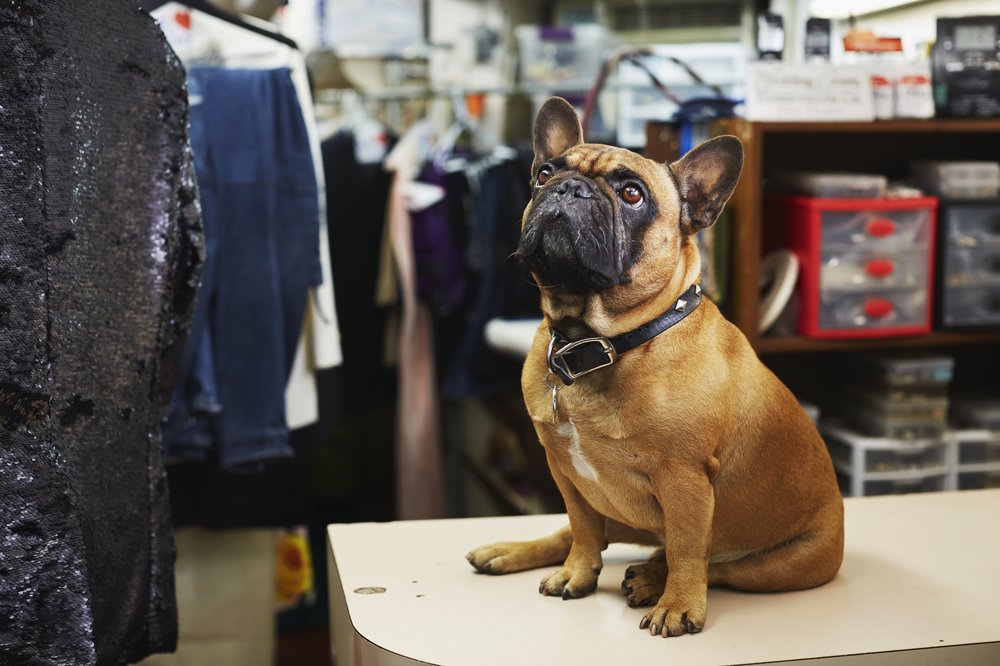 He set up Village Tailor's Google listing, so that he could edit how his business appears when people find it on Google Search and Maps. He added photos to his listing, posted updates about his skilled alterations, and used Google website builder to create a free high-quality website from his phone in less than 10 minutes. Now, when he asks new customers how they found his shop, they often mention Google.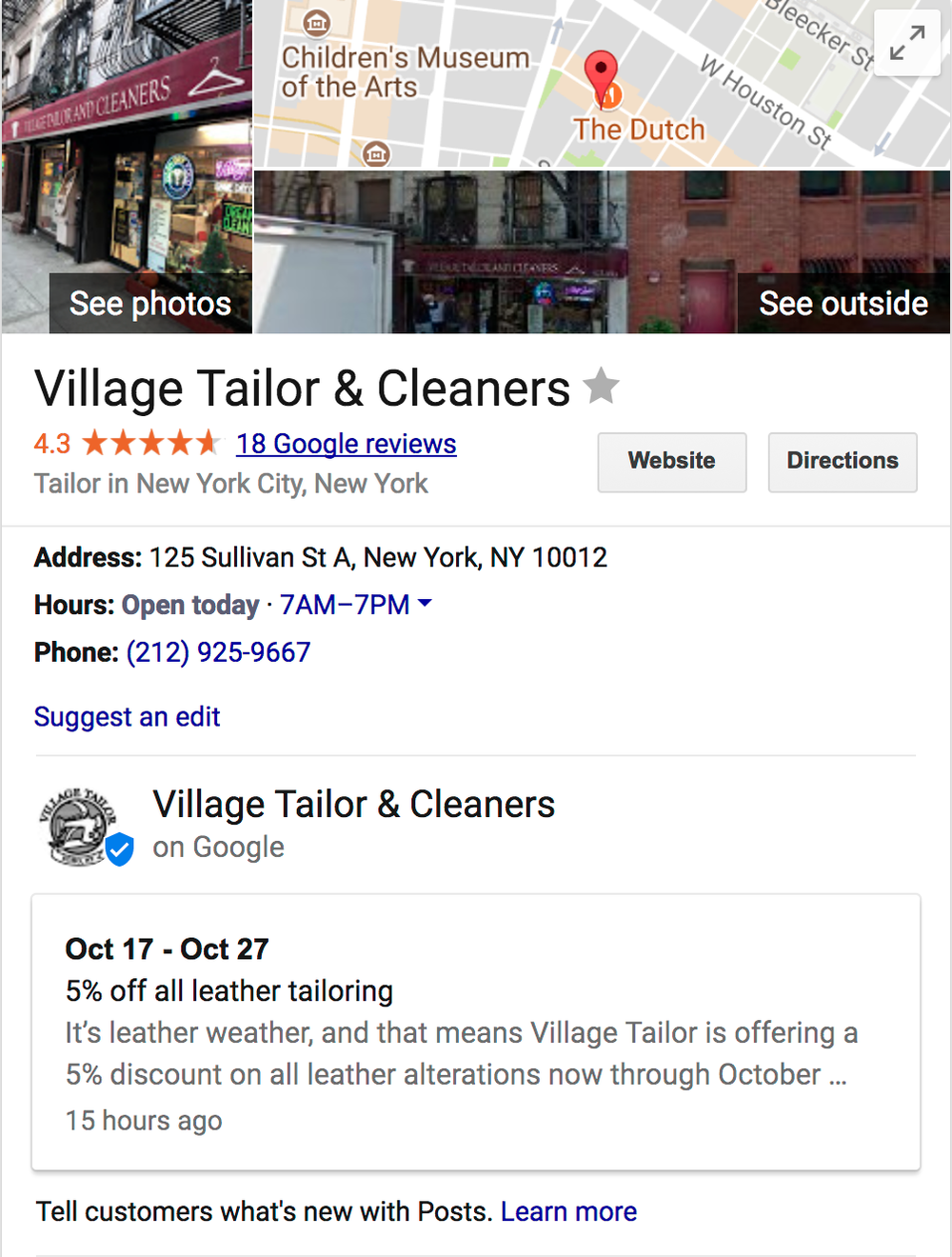 Having an online presence not only helped Vince reach new customers, but it allowed him to build relationships with his existing customers by responding to reviews. Knowing that people trust online reviews as much as personal recommendations, reviews are an opportunity to adapt his business to customers' needs. The results have been great for Village Tailor: within weeks of getting online, Vince noticed they were bringing in on average five more customers per week. After three months, that number increased to 15 per week, representing a 30% revenue increase per year for Vince.
The store's early success with Google My Business inspired Vince to try AdWords, advertising to potential customers searching on Google for keywords related to tailoring. Since customers raved about the leather and suede work in Village Tailor's Google reviews, Vince focused on those services in his online ads which brought in even more revenue. That meant he could hire more tailors and invest in new equipment to keep up with the long lines of customers. Now, while Bruno will always have a place in front of Village Tailor, Google brings in most of their customers. Sorry Bruno!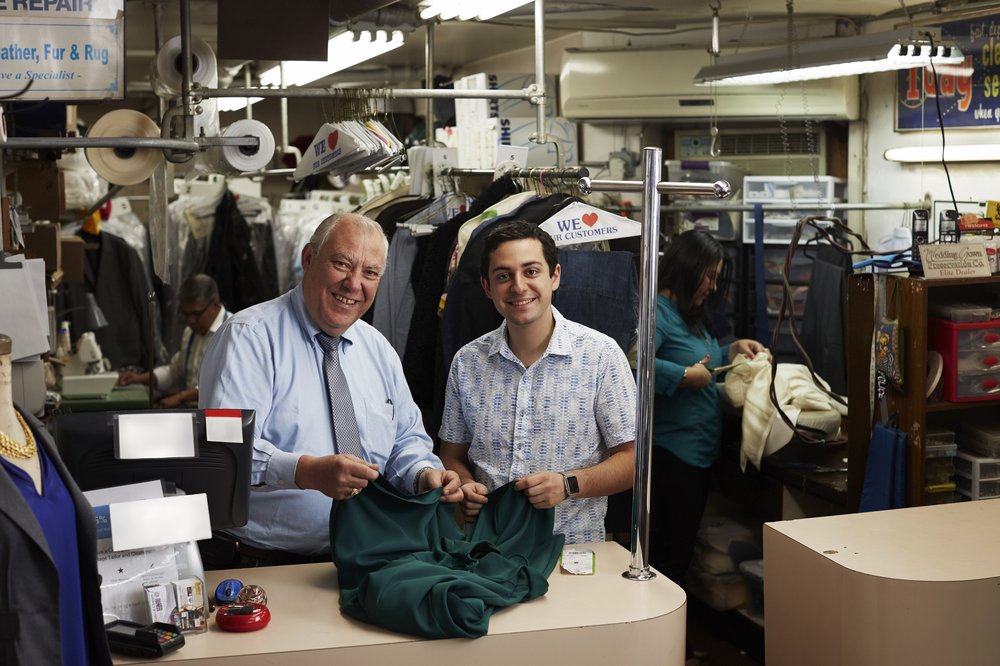 Today, Vince's son Vincent Jr. manages Vince's Village Cobbler, the shoe repair shop next door. Building on the family business's tradition of excellent craftsmanship in shoes and leather goods, he continues to develop Village Cobbler's online presence with an e-commerce website that offers shipping all over the U.S. He also plans to find new customers with Google My Business and Google AdWords, just like his father has, to keep the family business growing.
Watch some of our Cisco Small Business FindIT Demonstrations we did at Spicew..
Editor's note: Today in Pittsburgh, PA, we announced three initiatives that expand on our efforts to create more opportunity for everyone: Grow with Google, a new initiative to help Americans with the skills they need to get a job or grow their business, $1 billion in Google.org grants over five years to nonprofits around the world, and 1 million hours that Googlers can volunteer to nonprofits. This is a modified version of the remarks our CEO Sundar Pichai gave at today's event.
To me Pittsburgh is a special place. It was the first city I saw in America when I came here 24 years ago. It was the first time I left India. In fact, it was the first time I'd been inside a plane. My aunt and uncle have lived here for over 30 years and were kind enough to let me stay with them for a few days. My aunt took me to see my first mall in the U.S. I remember riding up and the down the hills of the city, feeling a little carsick. It's pretty hilly down here. We even went on a road trip to see the Niagara Falls, but what I really remember was when my uncle pointed out a Cadillac on the road. I had only seen Cadillacs in movies before, and that was pretty amazing to see.
When people talked about Pittsburgh, they typically talked about the pioneers of the industrial revolution and steel. But to me, Pittsburgh was about an amazing university, Carnegie Mellon, and its great computer science department. I was here before the Internet really took off, but the city was already changing. The number of high-tech jobs had doubled. And the pace of change has never slowed since. As a new arrival, I was homesick but struck by something new: the sense of optimism.
I remain a technology optimist. Not because I believe in technology, but because I believe in people.
At Google, our mission is to make sure that information serves everyone, not just a few. A child in a school here in Pittsburgh can access the same information on Google as a professor at Carnegie Mellon. In the end, the Internet is a powerful equalizer, capable of propelling new ideas and people forward.
It means that people like Nisha Blackwell can use Google's tools to bounce back from being laid off from a coffee shop. And to do it not by looking for work, but by pursuing their passions; to become entrepreneurs. She learned how to sew and make bow ties on YouTube. She attended a Google-sponsored program aimed at urban entrepreneurs that inspired her to start Knotzland, a handcrafted bowtie company that she runs out of the Homewood neighborhood. Nisha is here with us today and we're humbled by the impact she's had on her community.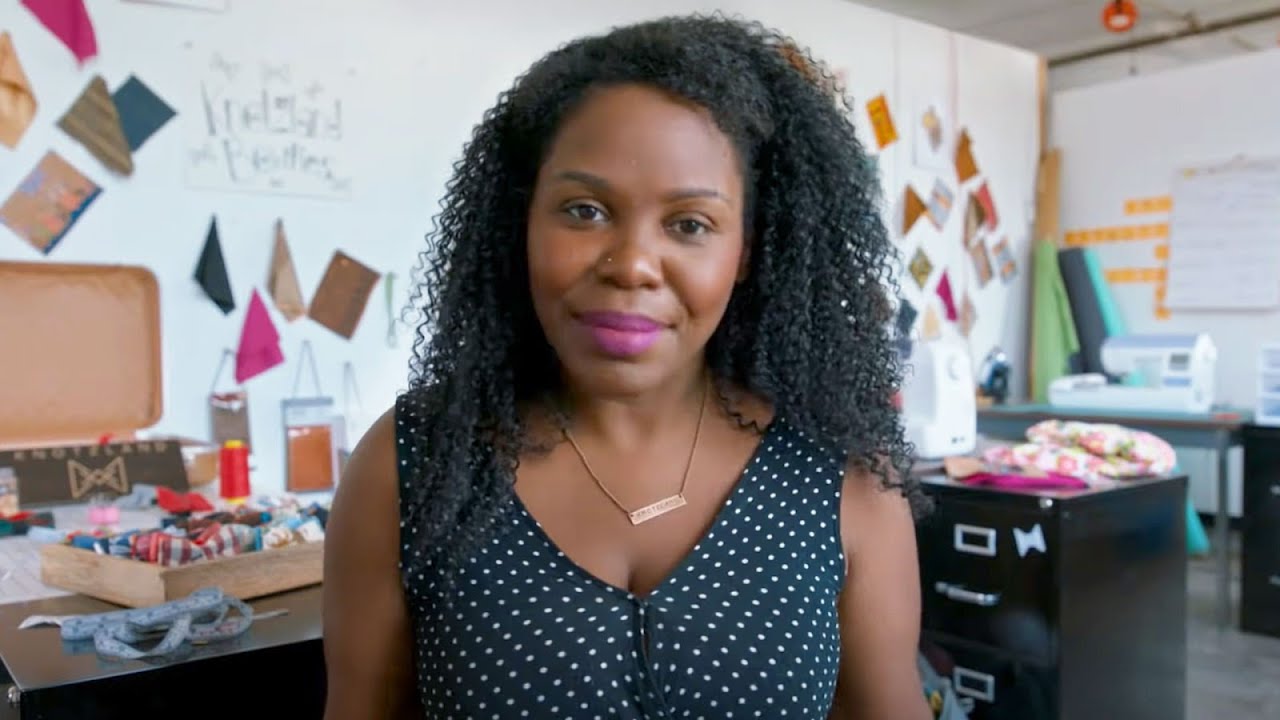 We also think better access to information can revitalize local and family businesses in today's economy. A fire and the financial crisis of 2008 forced Scott Baker's family baking business that had been around since 1875 into bankruptcy. He rebuilt his family's heritage on a new digital foundation: He restarted the business as 5 Generation Bakers and uses Google's tools to reach consumers across the northeast. The Jenny Lee swirl bread that's been his family's trademark is still available to buy, marketed in an entirely new way. Scott, we're glad to have you with us today, and I look forward to having some swirl bread later.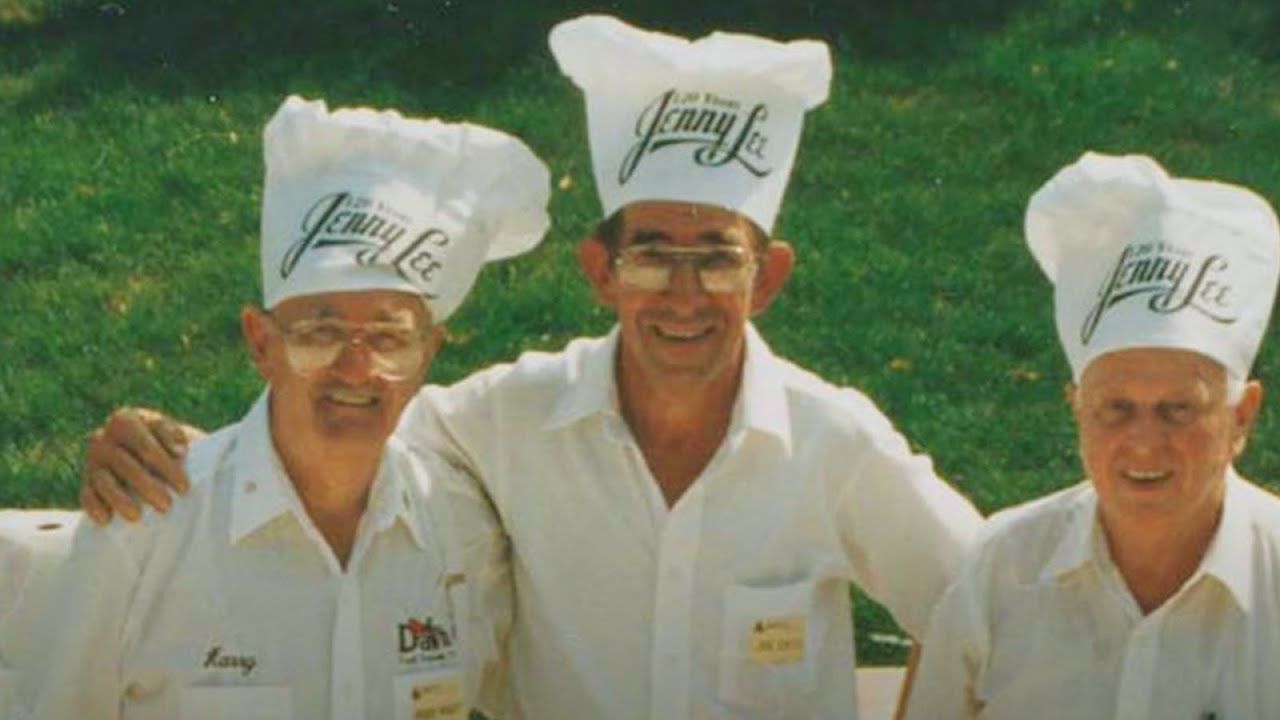 Nisha and Scott's stories are inspiring, but they're also inspiringly normal. These kinds of transformations happen across the city, across the state, across the nation, every day. In Pennsylvania, about 58,000 businesses and nonprofits use our search and advertising tools to grow. We estimate last year that those tools helped generate economic activity of about $6.32 billion in this state alone. And when you look across the nation that impact rises to at least $222 billion. And that's because they're built for everyone.
We think the Internet should allow everyone to become a developer, entrepreneur or creator, and we build our platforms around that. Researchers estimate that Android supported about 1.3 million developer jobs in the U.S. in 2016. Last year in the U.S., we paid out $13.5 billion to a range of distribution and content partners. That includes news publishers, developers and all those YouTube creators.
We're always asking how we can make sure the opportunities created by new technology are available for everyone, in any city, in any state.
In asking that, we recognize that there are large gaps in opportunity across the U.S.
These are tough gaps. For instance, the nature of work is fundamentally changing. And that is shifting the link between education, training and opportunity. Young people already feel this. An Economist survey found that less than half of 18- to 25-year-olds believe their education gives them the skills they need to enter today's workforce. That's a significant gap that's only going to become more urgent. One-third of jobs in 2020 will require skills that aren't common today.
It's a big problem and, at Google, whenever we see a big problem, we ask how we can make it easier for everyone to solve it.
We've been looking at our products for new opportunities to help people navigate this new terrain. We recently used machine learning to find a new way to search for job postings that cluster jobs by location, sector and industry. And it works. Since launching earlier this year, we have connected tens of millions of people to new job opportunities. The number of job postings appearing on Google Search in Pittsburgh has increased six-fold.
We've also been looking outside of Google for fresh approaches. Since 2005, 1 percent of our profits have gone to finding innovative nonprofits and helping them expand with funding, tools, and volunteers from around Google. Just in the past few months, we've committed $100 million to nonprofits tackling gaps in the labor market and in education. Today, we're committing a further $20 million to organizations including UNHCR, Learning Equality, and Room to Read.
We're seeing how hard educational gaps can be overcome. We've already brought down the price of schoolroom tech through Google for Education and over 70 million teachers and students worldwide use our free education products.
But technology alone isn't enough, and even with tech, some schools are struggling. The Dynamic Learning Project makes sure that teachers have the coaching they need to get the most out of whatever tech resources they have. We're working on this in 50 underserved schools, and 11 of them are in Allegheny County. I'll be visiting one later today.
That's one example among many. As we looked across all our programs, we saw three ways to greatly enhance opportunity for everyone. And we're announcing them today.
We're launching Grow with Google, a new initiative to help Americans with the skills they need to get a job or grow their business.

Globally, we will provide $1 billion in grants over the next five years to nonprofits working on three key areas that we think will boost opportunity.

Finally, Googlers can volunteer 1 million hours to help these front-line organizations.
First, Grow with Google is there to give anyone in America the tools and training they need to get a job, for free. We understand there's uncertainty and even concern about the pace of technological change. But we know that technology will be an engine of America's growth for years to come.
We've launched an online hub—google.com/grow—where job seekers, teachers, local business owners, and developers can get significant training and professional certificates.
So if you're looking to learn or teach the skills that employers value, look up Applied Digital Skills. We've been workshopping this with 27,000 students at middle and high schools. It teaches you the basics of working with tech in the modern world: from spreadsheets to email. It's now available to everyone, and we're looking to expand it to community colleges and vocational programs. We're also launching a G Suite certification that will allow people to prove their proficiency in essential workplace tools.
For people who want to get closer to tech, we're also putting together programs to make IT far more accessible as a career. In January we'll launch a first-of-its-kind program in IT support that we developed on Coursera. The IT Support Professional Certificate includes hands-on labs to take learners to job readiness in eight to 12 months. We will sponsor 2,600 full scholarships through non-profit organizations; 100 of them will go to an organization here in Pittsburgh, Partner4Work. To ensure these courses directly translate into jobs, we're connecting graduates with potential employers including Bank of America, L'Oreal, PNC Bank, and, of course, Google.
And for people who want to build tech directly, I can't think of a better start than becoming a developer. We're launching the Google Developer Scholarship Challenge, a rigorous training program, free of charge. This is a partnership with Udacity to offer 50,000 scholarship opportunities for people who want to build things on the web and Android.
All these programs are available wherever you have an Internet connection. But we also recognize that there's no substitute for meeting people when you're looking to switch careers or move your life into new territory.
So we're launching a Grow with Google tour. Googlers will team up with libraries and community organizations across the country to host these events. We'll provide career advice and training for people and businesses, including helping small businesses get online. Our first stop is Pittsburgh. The next stop will be Indianapolis, another fast-growing city for technology jobs.
A023C003_160125CK.00_00_00_19.Still020.jpg

Students at Langley K-8 School in Pittsburgh, PA use Chromebooks as a part of a science experiment. The Dynamic Learning Project is a pilot program that provides coaching for teachers on integrating technology into their classrooms in meaningful ways.

20170508_Google_For-Education_WhitneyTressel_0757.JPG

Applied Digital Skills is an online curriculum that uses project-based learning to teach collaborative digital skills—like using spreadsheets and building websites—that will be useful in an evolving job market. Around 27,000 people have already used the curriculum, and now it's available to everyone.

The new Grow with Google site offers free trainings, tools, and events to help you grow your skills, career or business. We're also going on a tour across the U.S.,partnering with local libraries, community organizations and workforce development boards to provide free in-person training, demos, coaching and more.

As part of the Grow with Google initiative, we're introducing a developer scholarship challenge in partnership with Udacity to offer 50,000 opportunities for current and aspiring web and Android developers to earn full nanodegree scholarships; as well as a program in IT support that we developed with Coursera that takes beginner learners to entry-level job readiness in about 8-12 months (coming in January).
I'm optimistic about the impact that these programs will have. But as I said before, we're looking for a bigger change. That requires a deeper partnership with the people working on these gaps around the world.
And that's why we're committing to give $1 billion to front-line organizations addressing these challenges over five years.
Google.org will use its philanthropic expertise to fund organizations working in three areas: closing the world's education gap, helping people prepare for the changing nature of work, and ensuring that no one is excluded from opportunity.
I already spoke of some grants in these areas. Today, we're announcing $10 million in support of Goodwill, the United States' largest workforce development nonprofit, to launch the Goodwill Digital Career Accelerator. It is the largest grant Google.org has ever given to a single organization.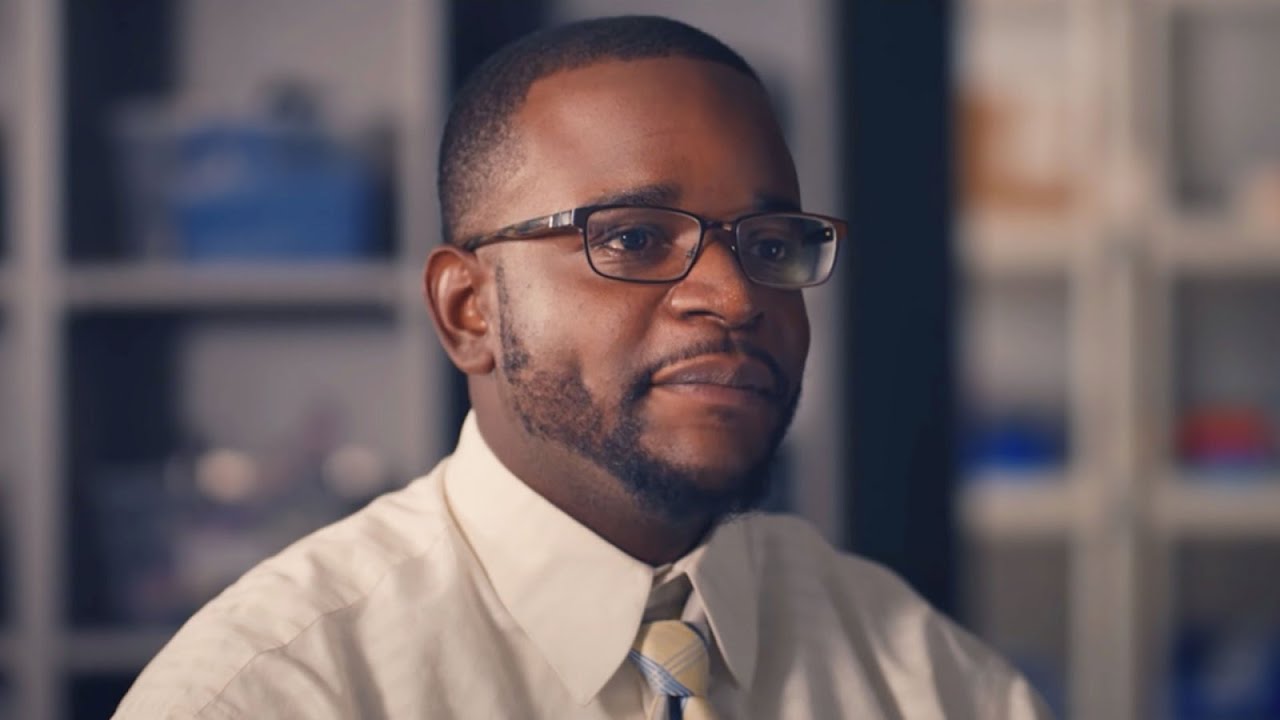 Goodwill has phenomenal reach. Over 80 percent of Americans live within 10 miles of its centers. And it has a long record of helping people who despaired of ever getting work again. With our support, it will be able to offer 1.2 million people digital skills and career opportunities in all 156 Goodwills across every state over the next three years. We also have an open invitation to nonprofits to submit their ideas to address economic opportunity in Pittsburgh to the Pittsburgh Impact Challenge; the winners will get funds and mentoring from Google.
We hope these nonprofits will find these funds transformative.
We've always believed that to truly help organizations, you have to offer your time along with your philanthropy.
Googlers are committing 1 million employee volunteer hours over five years to help organizations working on the front lines of these issues. The volunteering can take many forms. Sometimes, it's just showing up to help set up an event. Sometimes, we take a close look at technical issues nonprofits might be having and help them innovate more quickly. Googlers staffed a 4-H booth at the Illinois State Fair aimed at getting kids excited about science and tech.
In the case of Goodwill, 1,000 Googlers plan to be available to do career coaching over the next three years. Tech can seem intimidating. But we've found that having role models and people right in front of you can make the journey seem much easier. We think our philanthropy has to be paired with our people to be effective. We hope that 1 million hours can help make a difference.
At the end of the day, we make the most progress by working together. What you here in Pittsburgh and what people across America do with our tools and resources is what counts. We don't have all the answers. The people closest to the problem are usually the people closest to the solution. We want to help them reach it sooner.
I said earlier how Pittsburgh amazed me when I first arrived here. And I feel that more than ever today. I'm excited to see all the ways the people of this city will build a future that works for them, and for everyone.
What do Indonesia, Nepal, and the Philippines have in common? They're home to the four winners of Google Business Group's 2017 "Story Search" contest. Every year, as a part of our effort to spotlight entrepreneurs who've taken their businesses online, we invite thousands of our global Google Business Groups (GBG) members to participate in a storytelling competition and share how the Internet and technology empower them to do extraordinary things.
This year's winners were selected from nine global finalists. We're especially thrilled to see a common theme uniting each of these businesses: a socially-conscious mission. The winners inspire us all with how they run their businesses for the benefit of others.
These four businesses stood out among submissions we received from GBG members and independent entrepreneurs across 17 countries. All four will have the opportunity to travel to our headquarters in Mountain View, California for Google I/O in 2018 where they'll get to meet tech thinkers, innovators, and business leaders. They'll also be spotlighted in videos that document their stories, so stay tuned for those in an upcoming blog post.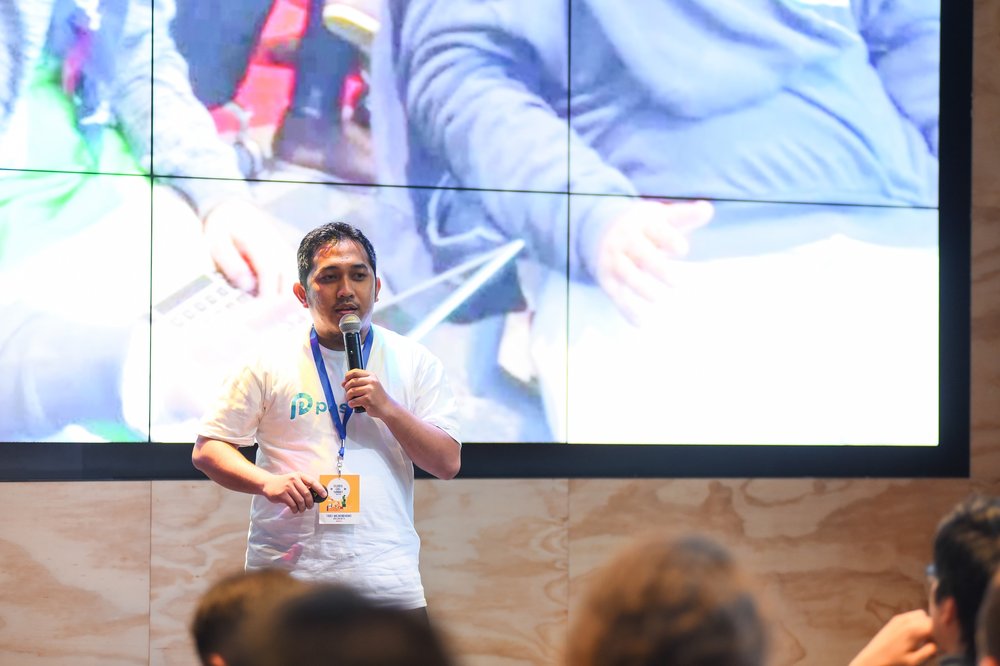 Previous winners have gone on to become impactful leaders. Fadli Wilihandarwo is the founder of Pasienia and was one of last year's finalists. Today he is a GBG Manager for Jogjakarta, Indonesia and did a lightning talk about his chapter at the first-ever GBG Global Summit in Singapore this past September.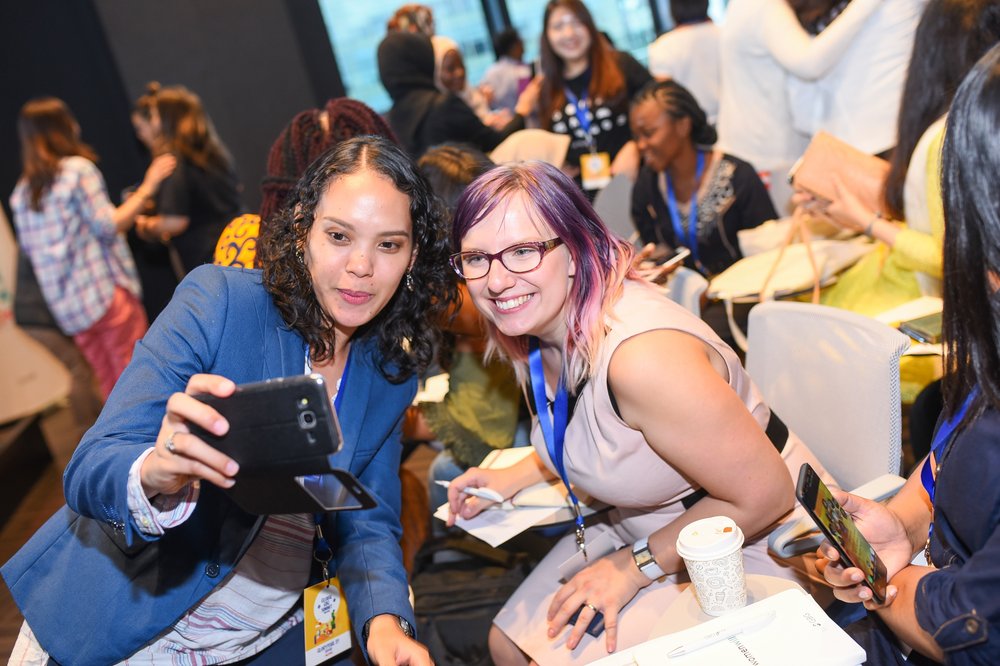 Glorypearl Dy was a finalist in 2014 and the founder of Switotwins. She's now a GBG Manager in Davao, Philippines. I'm proud they are both sharing their knowledge with others and empowering the next generation of business owners. We hope you feel as inspired as we are by this year's winners and all of the GBG leaders globally.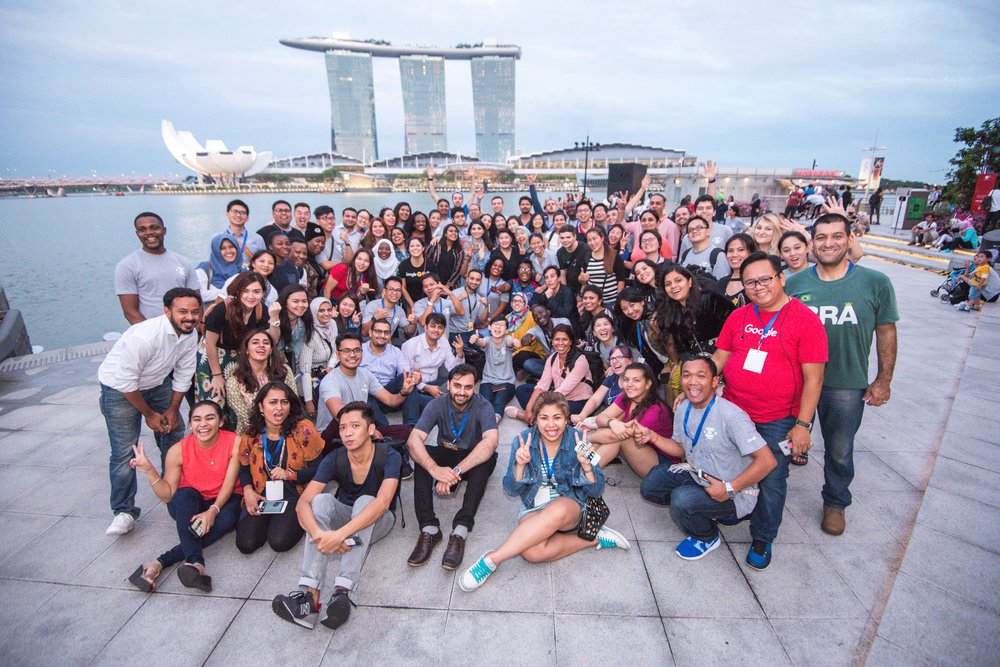 The latest news and updates from the Cisco Small Busi..
---