Packing some animal crackers in your brand new lunch box? You might notice something different—read on for more about your favorite non-cookie, and for some of the week's top Google searches (with data from the Google News Lab).
Animal crackers get a wild new look
This week, Nabisco announced that the animals on its famous packaging will no longer be depicted behind bars after PETA recommended that the company think … outside the box. So we've agreed that the animals should roam free, but now for the ultimate head-scratcher (searched by many people this week): "Why aren't animal crackers called cookies?" Political animals must love animal crackers because D.C. was the region with the most searches for animal crackers this week.
Any excuse for a new backpack
The kids are headed back to school, and their curious minds are searching for "How to sneak candy into school." Clearly, everything's going great so far. Calculators, backpacks and pens were the most-searched school supplies, and when it comes to prepping for school, the kids are wondering about "backpacks for school," "outfits for school," and "hairstyles for school." I feel you—where can I get some advice on hairstyles for work?
Rounding the bases
The Little League World Series is underway, and the winner will be crowned (helmet-ed?) on Sunday. Search interest for certain teams shot up like a fly ball: searches for "Panama Little League World Series" were up 2,000 percent, ditto for "Little League World Series Japan vs. South Korea" (up 2,500 percent). From up in the nosebleeds, people less familiar with the Series wondered, "How many innings in Little League baseball?"
Hurricane Lane
The category two storm is getting closer to the Hawaiian Islands, causing excessive amounts of rainfall on the Big Island and a 3,500 percent increase in search interest for "Hurricane warning Hawaii." To get ready for the storm, people are looking to the past: One of the top searched questions in Hawaii this week was "What category was Hurricane Iniki?" (one of the biggest hurricanes to hit Hawaii back in 1992).
My stars!
This week, a NASA intern took some profanity-laced language to the Twitter universe. It resulted in the loss of her internship—but there was a 3,350 percent spike in search interest for "NASA internship" so sounds like other people are interested in the job. Elsewhere in the search stratosphere, some are questioning the agency's merch: "Why are NASA shirts popular?" was another one of this week's trending questions about NASA.
For someone like me who barely asks permission to pet puppers passing by on the street, every day is a day to celebrate doggos. But then there are days like National Dog Day, where our favorite floofers get a little extra attention.
In honor of this most important day of puppreciation this Sunday, Dogust 26, we took at look at Google Trends to sniff out what people search for when it comes to canines.
If you're like me, you probably have your own unique dog needs. Are you on the hunt for a hound dog pic? Do you feel like your bowwow-logical clock is ticking, and you're hankering to bring a new BFF home with you from the shelter? Does your next weekend project involve turning your kitchen into a barkery for churning out homemade biscuits? No matter what you're looking for, Search has it all.
Have a sploot, and let's dig into some of the top queries and questions people in the U.S. have asked about dogs in the past 12 months.
Bowwow why?
Of all the canine curiosities that might cause your head to tilt, these are the top dog-related questions:
How to draw a dog
Why do dogs eat grass?
How long are dogs pregnant for?
Why do dogs eat poop?
Why do dogs lick?
Decoding Doggos
Let's admit it: we all talk to dogs, and I, for one, am convinced they understand us. But sometimes it's clear we're not speaking the same language. Here are the top "what does it mean" dog related searches we've seen:
What does it mean when a dog licks you?
What does it mean when a dog howls?
What does it mean when a dog eats grass?
What does it mean when a dog's nose is dry?
What does it mean when a dog shakes?
Teacher's Pet
We all love to teach our dogs new tricks. Here are the top "how to teach my dog to" related searches:
How to teach my dog to speak
How to teach my dog to fetch
How to teach my dog to roll over
How to teach my dog to play dead
How to teach my dog to shake
How to teach my dog to come when called
How to teach my dog to heel
How to teach my dog to smile
How to teach my dog to find things
How to teach my dog to stay
Canine Cookin'
Especially on National Dog Day, all the good boys (and girls) out there deserve a treat. If you're a DIY-inclined dog parent (or neighbor, or stranger who just loves dogs), give one of these top searched dog recipes a try:
Dog treat recipes
Dog food recipes
Dog cake recipe
Dog birthday cake recipe
Dog biscuit recipe
Dog ice cream recipe
Dog cookie recipe
Dog cupcake recipe
Peanut butter dog treats recipe
Dog shampoo recipe
Pupper Pics
Our furry friends come in all shapes, sizes and varieties of softness and fluff. Of all the perfect pooches out there, here are the breeds that saw the most Google Images searches:
Siberian Husky
Bulldog
Pit bull
German Shepherd
Labrador Retriever
Golden Retriever
Pug
Chihuahua
Yorkshire Terrier
Pembroke Welsh Corgi
Parting GIFs
If you're having a ruff time expressing your love of labradoodles, leonbergers and lhasa apsos, nothing gets the message across like a GIF. Check out the top puppers on our GIF search engine, Tenor, so you can say "I love you" or "I need a belly rub" with the adorable canine of your choice.
https://tenor.com/view/disappointment-dog-really-gif-5350844
Ah, summer–the season of hot outdoor concerts and cool, air-conditioned movie theaters. Here's a glimpse into the songs, artists, concerts and movies that have been heating up all summer, according to Google Trends insights from the past 3 months.
"What did they say?"
Half the fun of any song of the summer is singing along as you're cruising with the windows down. These are the top trending lyrics people are searching for:
Drake, "In My Feelings"

Childish Gambino, "This is America"

Kanye West, "Lift Yourself"

Drake, Lil Baby "Yes Indeed"

Pusha T, "Story of Adidon"

Drake, "Emotionless"

Drake, "Duppy Freestyle"

The Carters, "APES**T"

6ix9ine ft. Nicki Minaj, "FEFE"

Post Malone, "Rich & Sad"
Festival Fever
Music festivals have become a summer entertainment staple. Here's how some of the remaining summer festivals stack up against each other:
Vans Warped Tour

Lollapalooza (Chicago, IL)

Outside Lands (San Francisco, CA)

Austin City Limits (Austin, TX)

Made in America Festival (Los Angeles, CA)

Electric Zoo (New York, NY)

Bumbershoot (Seattle, WA)

Lockn' Festival (Arrington, VA)

Hard Music Festival (Fontana, CA)
Favorite flicks
Franchise fans have plenty of reasons to head to the theater this summer with sequels topping the box office charts. Here's how some of the biggest films rank in terms of search interest:
Avengers: Infinity War

The Incredibles 2

Deadpool 2

Ocean's 8

Ant-Man and the Wasp

Mamma Mia! Here We Go Again

Jurassic World: Fallen Kingdom

Solo: A Star Wars Story

Mission: Impossible– Fallout

Sicario: Day of the Soldado
For those on the hunt for family-friendly flicks, here were this summer's faves:
The Incredibles 2

Hotel Transylvania 3: Summer Vacation

Teen Titans Go! To the Movies

Disney's Christopher Robin

Show Dogs
If you're looking to score tickets to an upcoming concert or purchase passes for a movie to round out your summer, try our new event search features, or check out showtimes and ticketing options for your local theater. Now, if you'll excuse me, I need to go to search for more Drake lyrics…
I've been told I have a flair for the dramatic (see byline), but if I were you, I'd stay away from ladders and look out for black cats today. Friday the 13th inspired lots of searches this week, and here's a look at a few of the other trending searches, with data from the Google News Lab.
It's Fry Day Fry Day, gotta get down on Fry Day
Today is Friday but also National Fry Day, as if I need another excuse to shove fried potatoes down my throat. If search interest is any indication of America's fav fry, McDonald's would take the top spot, followed by Burger King, Wendy's and Five Guys. If you're waffling over the best type of fry, curly fries are a cut above—they're searched 14 percent more than waffle fries. Oh but wait, there's more healthy food to celebrate as Sunday (or shall I say Sundae) is National Ice Cream Day. Search interest in frozen treats always spikes each summer, but July 2018 has recorded the highest search interest ever for ice cream in the U.S., great work everyone! More of a fro-yo guy myself.
I'm not superstitious, but I'm a little stitious
The planets are in retrograde, plus it's Friday the 13th which explains my wild hormonal swings this week. Looks like Nevada is the most intrigued by this spooky day as it holds the top spot for all-time search interest in Friday the 13th. You do you, Nevada. Looking further into the data, one of the top-searched questions around this trend is, "Is today Friday the 13th?" (Might be quicker to glance at a calendar). If you're really into Friday the 13th and you live in Arizona, you can get inked for $13, and people have been flocking to Google to figure out where they can get those services.
All about that cash
You know what they say, mo money, mo problems, but my life is already pretty problematic so might as well sprinkle a few million on top. We've got a massive lotto drawing coming up, and people from New Jersey, Maryland and Massachusetts are searching the most for that $340 million cash prize. One of the top-searched questions about the lottery was, "What to do when you win the lottery?" Glad you asked. I'd buy an island, and plant a bunch of bushes, then trim those bushes to depict scenes from my favorite "Friends" episodes and run around on the island drinking mimosas listening to Taylor Swift. Ugh, one can dream.
A miraculous rescue
The world watched with intrigue and optimism as the Thai soccer team, trapped in an ocean cave, were rescued in a three-day operation involving 19 divers. Search interest in Thailand is at an all-time high in the U.S., having spiked by 600 percent this month, but Singapore, New Zealand and Australia had the most searches worldwide. Everyone made it out safely through the maze of rock and rope, complete with plastic cocoons and floating stretchers.
Blessed be the fruit
It's been said that we're living in the golden age of television, lucky us! Emmy noms are hot off the press, and one of this week's top-searched questions about the awards was, "Who won the most Emmys?" We'll have to wait until September to find out, but here are the winners for the week's most-searched shows: of the nominees for Outstanding Drama, it's "Game of Thrones." And for a comedy series, it's "Atlanta." And for best show of all time, "Friends." Okay made that one up, but man, that show is great.
People from all over the world use Community Help, a crisis response tool on Facebook, to find and give help in times of crisis. Starting today, organizations and businesses can also post on Community Help during crises to help people access critical information and..
It's a new year, and some of this week's trends (with data from Google News Lab) are about adjusting: to a new gym routine, unexpected weather, and a new law in California.
Treadmill time
New Year's resolutions = more searches for "gyms near me." In fact, search interest in the phrase hit an all-time high this month. Despite a heightened desire to hit the gym, interest in "new year diet" was 200 percent higher than "new year exercise" this week. Looking ahead to the new year, people are wondering: "What is a New Year's resolution for kids?" "What is the history behind New Year's resolutions?" and "Who made the first New Year's resolution?"
Do you wanna build a snowman?
"What is a bomb cyclone?" was a top-searched question this week as a massive winter storm hits the east coast of the U.S. Snow is showing up in unexpected places around the country as well. When people search for "Snow in…" the post popular locations are Florida, Tallahassee and Orlando. And with cold weather taking over, search interest in "frozen pipes" has reached its highest point this week since 2004. Top "how to" searches include "how to thaw frozen pipes," "how to keep pipes from freezing," and "how to fix frozen pipes."
Desert calling
Despite the cold weather, people have something warm to look forward to: The lineup for Coachella 2018 was announced this week, and search interest in "Coachella tickets" went up nearly 6,500 percent. Coachella-goers are already looking into lodging, with "Coachella airbnb" searched 100 percent more than "Coachella hotel." The top-searched Coachella performers were Cardi B, Eminem, Beyoncé, Post Malone and Migos.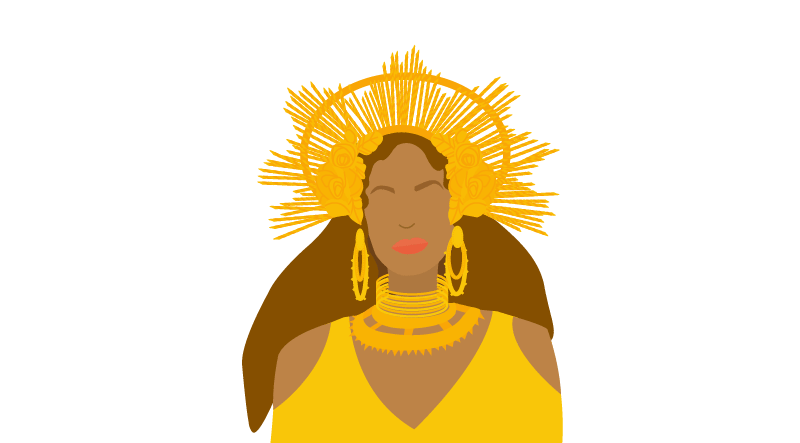 Coachella isn't even the biggest news in California …
Recreational marijuana was people's minds (and on sale for the first time in California) this week. In California, top questions included "where to buy legal weed in Los Angeles," "What is the tax on weed in California," and "Where can I buy marijuana?" Meanwhile, following the announcement that the Justice Department is rescinding a policy that enabled legalized marijuana to flourish in many states, the top trending question nationwide was "Why are marijuana stocks down?"
Ready for the coin toss in the South
For the first time, two SEC teams—University of Alabama and University of Georgia—will face off in the College Football National Championship on Monday. Though the game's outcome is yet to be decided, search interest in "Alabama Crimson Tide football" is beating "Georgia Bulldogs football" by 190 percent. After Georgia's overtime win in the semi-final, the top trending college football questions this week were about overtime: "How does overtime work in college football?" "How many overtimes are in college football?" and "How long is overtime in college football?"
Here today, gone tomorrow. Our annual Year in Search is always a fun look back at the fads that captured our fancy and then fizzled out fast. See what this year's biggest crazes were, through the lens of Google Search:
Unicorn everything
The unofficial mascot of 2017 was the unicorn—the magical creature that had the internet abuzz. While we may have reached peak Unicorn with Starbucks' Unicorn Frappuccino, the craze didn't stop there. People gave a unicorn twist to all kinds of foods and searched for unicorn cake, unicorn hot chocolate, unicorn cheesecake and unicorn lemonade. While this colorful trend spanned the globe, the most searches came from the cities of San Francisco, New York, London and Bengaluru. Those who jumped on the unicorn food train were likely responsible for making "How many calories are in a Unicorn Frappuccino?" the number one trending calorie-related query.

Slimy searches
Slime also had a very big year: "How to make slime?" was the number one globally trending "how to make" question of 2017. We wanted to know how to make slime of all types: fluffy, butter, stretchy, jiggly, cloud, clear and glow-in-the-dark. But as our slimy obsession grew, so did its mess. "How to get slime out of carpet?" made its way to one of the 100 globally trending "How to" questions of the year.
The dog days aren't over
While unicorns and slime may be have had their five minutes of fame, some internet loves last forever—like our collective adoration of cute creatures. This year's most searched celebrity animal was April, the mama giraffe that gained worldwide fame after a live video stream of her pregnancy. April's moment in the spotlight had the question "How long are giraffes pregnant for?" trending in Alaska. Next up in top-searched celebrity animals was Fiona, the premature baby hippo, followed by Marnie, the Instagram-famous senior rescue dog.
Meme, myself and I
From a dancing hot dog to a distracted boyfriend, the viral images that graced our feeds brought comedic relief, heavy doses of sarcasm and unending creativity to the internet. According to search data, the five most trending memes of 2017 were: "Cash Me Outside," "United Airlines," "Elf on the Shelf," "What in Tarnation?" and "Mocking SpongeBob" as people sought to get in on the joke.
Say what?
It's not just memes—the internet has a language all its own that can leave people asking "huh?". Thankfully, the internet is also a helpful tool to quickly decode the latest slang. Trending acronyms we had to look up this year included WCW (woman crush wednesday), TFW (that feeling when), STG (swear to God), GOAT (greatest of all time), and OFC (of course). And from "what does despacito mean?" to "what does bodak yellow mean?" to "What does bibia be ye ye mean?", we searched for the meanings of popular songs—then got back to the dance floor.
And those are the wacky, weird and unexpected searches of 2017. Who knows what 2018 will bring? ¯\_(ツ)_/¯
The solar system had its shining moment this year, according to our annual Year in Search. From questions about the solar eclipse to the end of the Cassini spacecraft's exploration of Saturn, the galaxy turned to Google Search for answers to out-of-this-world questions. Here's a look at some of the trending searches about space in 2017: Steal my sunshine
In August, a total solar eclipse crossed North America for the first time in over a century. The awe-inspiring event spurred a spike in eclipse-related questions, like "how long will the eclipse last?" and "how much of the eclipse will I see?" Safety was also top of mind: Beforehand, searches for "how to make solar eclipse glasses" and "how long you can look at the sun" were trending. Despite the preparation, the top post-eclipse queries were related to "eclipse eye damage"—yikes!
Totality hits
Eclipse-viewing experiences need a proper soundtrack. Leading up to the big day, the world searched for songs to set the mood. According to search data, these are the top trending tunes that made the cut:
1. "Black Hole Sun" – Soundgarden
2. "Moonshadow" – Cat Stevens
3. "Ain't No Sunshine" – Bill Withers
4. "Bad Moon Rising" – CCR
5. "Total Eclipse of the Heart" – Bonnie Tyler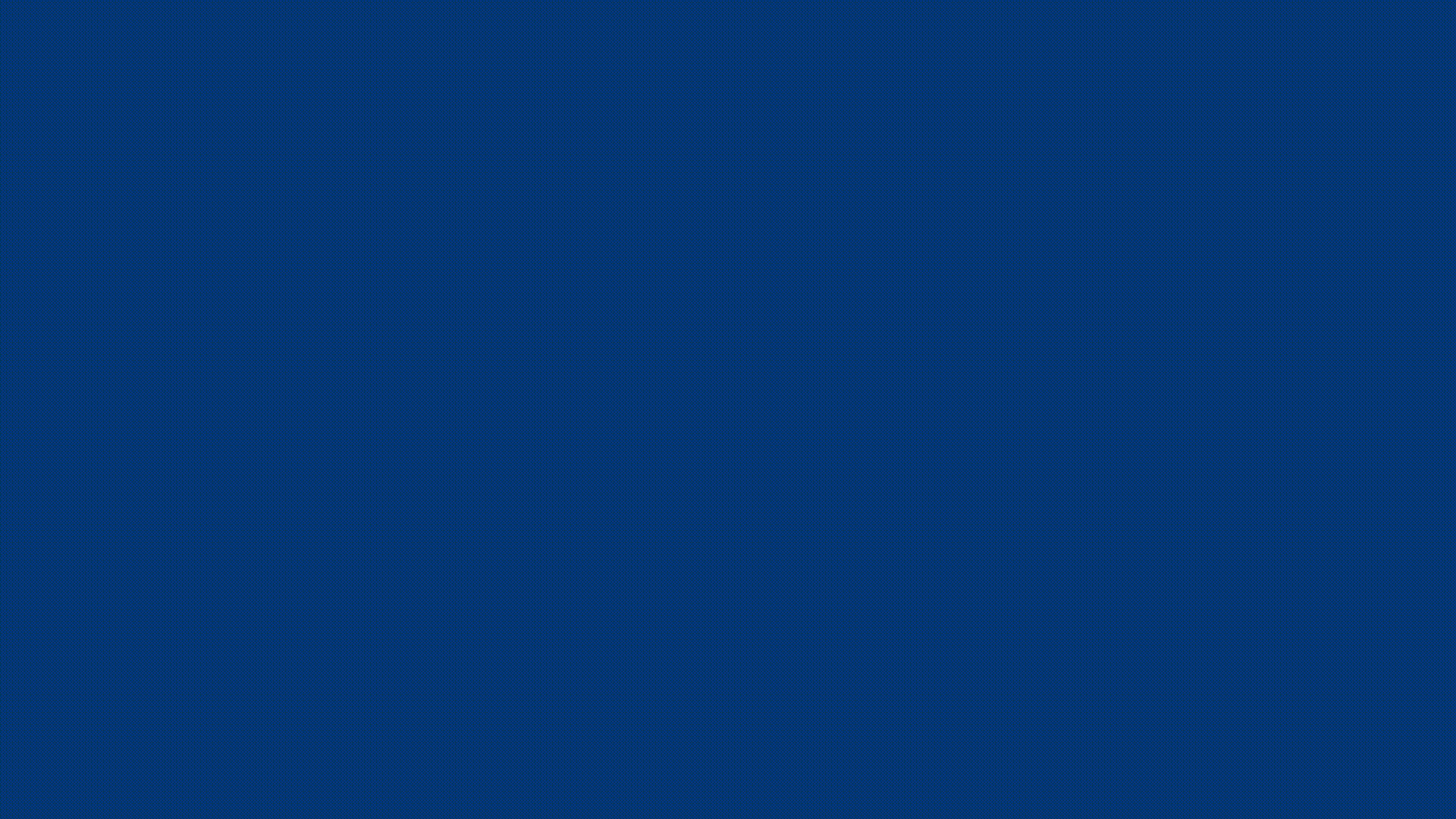 Galaxies far, far away
Search interest extended beyond Earth. After two decades of exploring the solar system, NASA's Cassini spacecraft ended its journey this year, piquing interest in space exploration. Searches asking "how many people are in space?" and how far away Mars, Jupiter and Saturn are from Earth climbed to an all-time high. And NASA's search for habitable exoplanets (planets beyond our solar system) had the world asking "How many exoplanets have been discovered?" 10 times more in 2017 than 2016.
Last year we searched on Google for the answers to our most universal questions. As we rocket into 2018, who knows what we'll search for next? 💫
What have you been eating in 2017? Zagat is taking a look back at the top food trends of the past 12 months, based on data from Zagat reviews and insights from Zagat editors.
"Breakfast" is high on the list of most frequently used words in Zagat reviews this year, which aligns with the trend our editors saw in the popularity of all-day cafes. Restaurants like Atla (from Mexico City's Enrique Olvera) and De Maria (from Top Chef's Camille Becerra) in NYC, and City Mouse at the new Ace Hotel Chicago, focus on early morning and midday cuisine with brightly colored, (mostly) healthful dishes and interiors to match—perfect for Instagramming.
The boom of gourmet fast-casual continued this year. Chefs like Eleven Madison Park's Daniel Humm and Del Posto alum/pasta master Mark Ladner both opened concepts in NYC serving up affordable gourmet plates like salmon rosti or customizable pasta with homemade sauces. In Boston, chef Ming Tsai closed his beloved Blue Ginger to open a fast-casual spot called ChowStirs (coming soon). "Counter service" is the fourth most used term in Zagat reviews this year, which describes the style of service you'll find at these spots (think Shake Shack or Chipotle).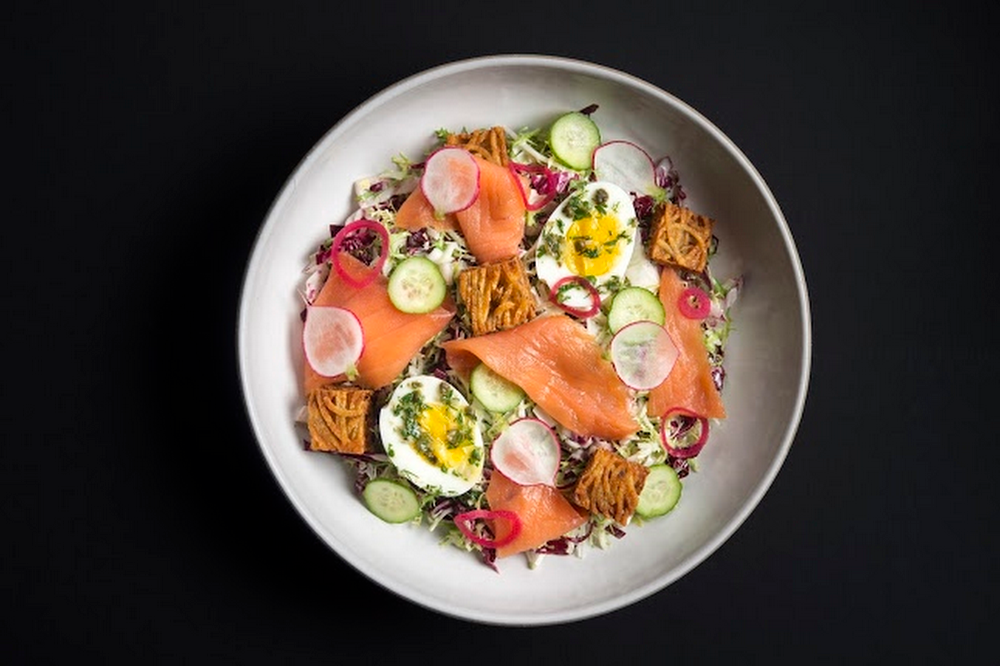 With more and more restaurants clamoring to create dishes to delight photo-happy social media addicts, rainbow-colored food had a watershed moment in 2017. This trend isn't limited to Starbucks' Unicorn Frappuccino: NY-based spots like The Good Sort offered their take on the trend with a rainbow iced latte, and in LA, multi-colored pastries could be found at Mr. Holmes Bakehouse.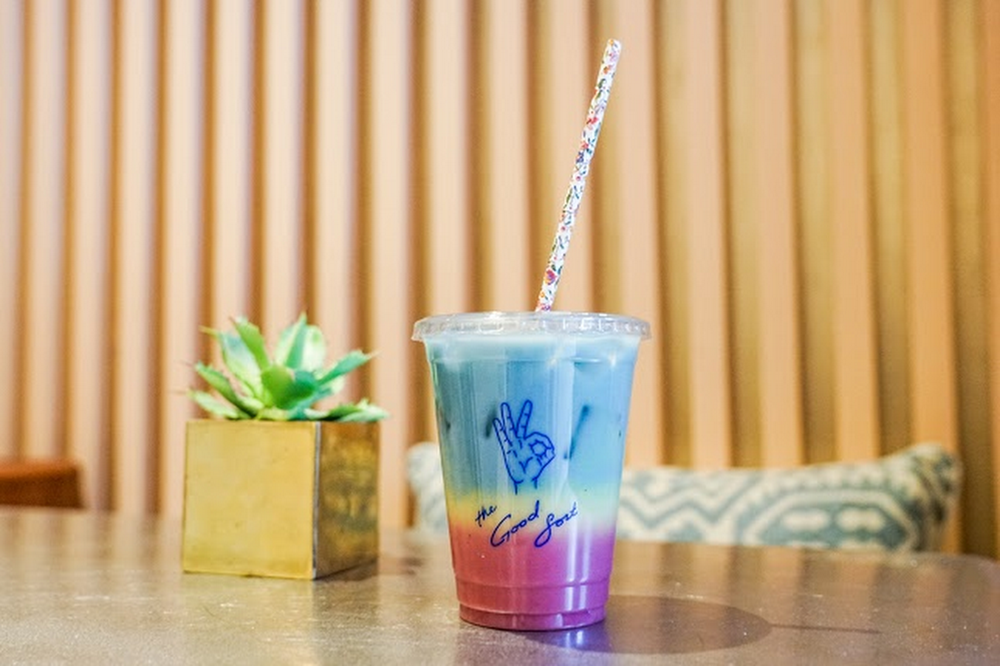 We featured a handful of some of Los Angeles' trending dishes in this year's Zagat Instagram Table, which brings together 12 buzzworthy items on one table for the perfect shot. Each day this week, we unveiled a new section of our table to create a complete overhead shot on the Zagat Instagram feed.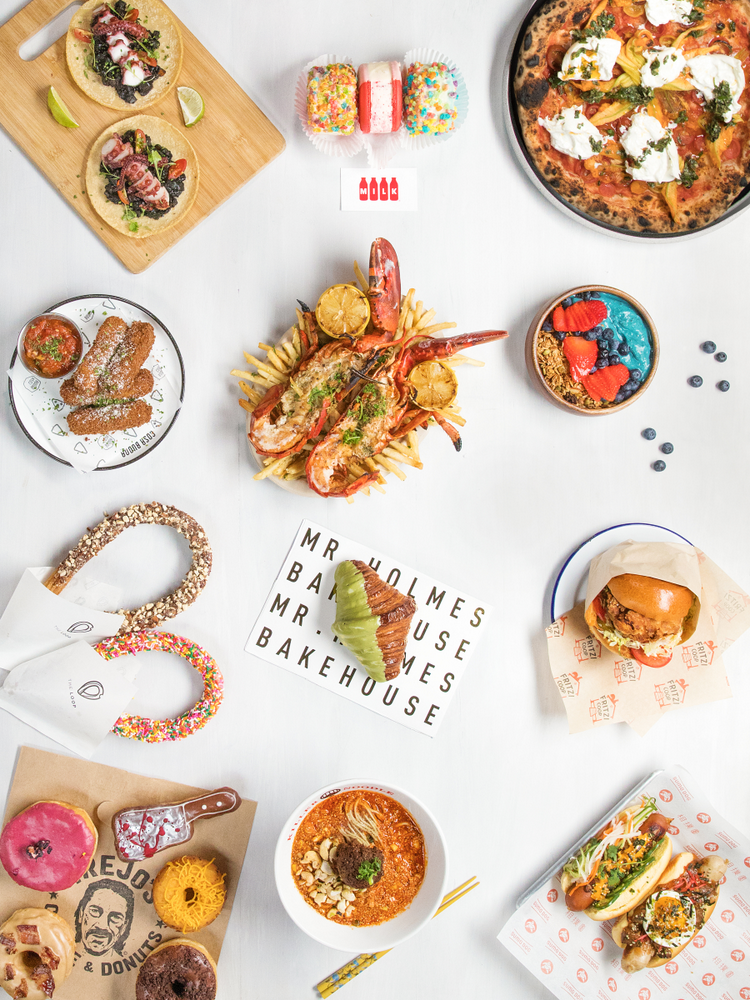 In no particular order, the featured dishes are:
Speaking of the City of Angels, LA is our Most Exciting Food City of 2017, thanks to all the exciting openings worthy of national attention (like Vespertine and Felix), and chefs from cities like NY and Chicago (like David Chang and April Bloomfield) opening their own unique concepts. Plus, LA's long history of diverse cuisine makes it inspiring for both chefs and diners—and it's getting more varied every day!
Check out Zagat.com for more on the hottest restaurants and food trends.
Title photo by Wendy George
By Sean Kelly, Product Management Director, Messenger Over the holidays we all want to take time to celebrate, reflect and stay in touch with the people we love. It's been 25 years since the first text message was sent, sparking a revolution in how we keep in touch with each other, and we've come a […]
As 2017 draws to a close, it's time to look back on the year that was with our annual Year in Search. As we do every year, we analyzed Google Trends data to see what the world was searching for.
2017 was the year we asked "how…?" How do wildfires start? How to calm a dog during a storm? How to make a protest sign? In fact, all of the "how" searches you see in the video were searched at least 10 times more this year than ever before. These questions show our shared desire to understand our experiences, to come to each other's aid, and, ultimately, to move our world forward.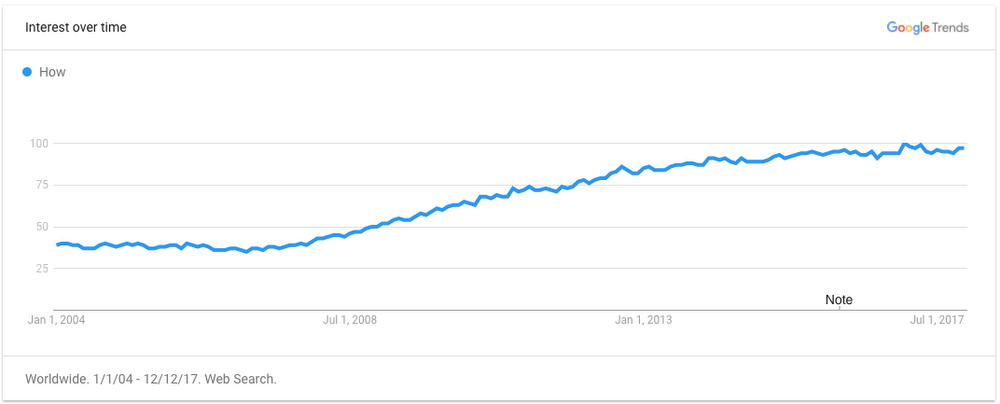 Many of our trending questions centered around the tragedies and disasters that touched every corner of the world. Hurricanes devastated the Caribbean, Houston and Florida. An earthquake struck Mexico City. Famine struck Somalia, and Rohingya refugees fled for safety. In these moments and others, our collective humanity shined as we asked "how to help" more than ever before.
We also searched for ways to serve our communities. People asked Google how to become police officers, paramedics, firefighters, social workers, activists, and other kinds of civil servants. Because we didn't just want to help once, we wanted to give back year round.
Searches weren't only related to current events—they were also a window into the things that delighted the world. "Despacito" had us dancing—and searching for its meaning. When it came to cyberslang like "tfw" and "ofc," we were all ¯\_(ツ)_/¯. And, finally, there was slime. We searched how to make fluffy, stretchy, jiggly, sticky, and so many more kinds of slime….then we searched for how to clean slime out of carpet, and hair, and clothes.
From "how to watch the eclipse" and "how to shoot like Curry," to "how to move forward" and "how to make a difference," here's to this Year in Search. To see the top trending lists from around the world, visit google.com/2017.
Search on.
This week, search trends—with data from the Google News Lab—reflect nationwide concern about the Southern California wildfires, as well as end-of-year cultural milestones like TIME's "Person of the Year" and "Spotify Wrapped."
Southern California wildfires
As wildfires ravaged Southern California this week, people searched to find out "How do brush fires start?" and "Why are there so many wildfires in California?" People are also trying to prepare and do more to help: "How to become a wildfire fighter," "How to protect your house from wildfires" and "How to how California fire victims" were among the top searches.
Silent, no longer
After TIME named its "Person of the Year" this week, search interest for "silence breaker" went up 31,000 percent. These are the women, both famous and unknown, who launched a movement against sexual harassment this year. Searchers were most curious about "how the TIME Person of the Year is chosen," and the top searches for "Person of the Year" were Ashley Judd, Donald Trump, Mohammad Bin Salman Al Saud, Taylor Swift and Colin Kaepernick.
Coding craze
"Why do we need to learn coding?" was a top-searched question this week, and one that Computer Science Education Week set out to answer. Searches about computer science ranged from basic questions like "What is coding" and "How to code," to more advanced searches for programming languages (the most-searched languages were JavaScript, PHP and Python).
That's a wrap
This week, Spotify released its "Wrapped" feature, which breaks down your music-listening habits over the past year. Spotify listeners wanted to know, "How to see Spotify 2017 Wrapped" and "How many songs have I listened to on Spotify?" The feature also tells you the number of minutes you spent listening to Spotify this year—and interestingly, search interest in "minutes to hours" went up 140 percent after Wrapped was released.
No more carbo-loading
Some people may already be thinking about New Year's resolutions, with a recent uptick in searches for the Keto diet, which recommends fewer carbs and more fats. For some, carbs (or lack thereof) are top of mind: "How to make Keto bread" and "How many carbs can I have on Keto diet" were two of the top searches. Those who are ready to get cooking searched for "Keto chicken recipes" and "Keto dessert recipes." And if Keto isn't your thing, consider the other most-searched diets this week: Paleo diet, Military diet, and Mediterranean diet.
..
As we enter the holiday gift-giving season, parents are thinking about how to surprise their kids with the coolest new toys. For toy stores, December 23rd is the busiest day of the holiday season, which often means braving the cold in the final hours before closing, scouring the crowded aisles—and hopefully nabbing something before it sells out.
But you can avoid that this year. Craft your game plan early and shop with a purpose, using our list of the top gifts trending on Google Search.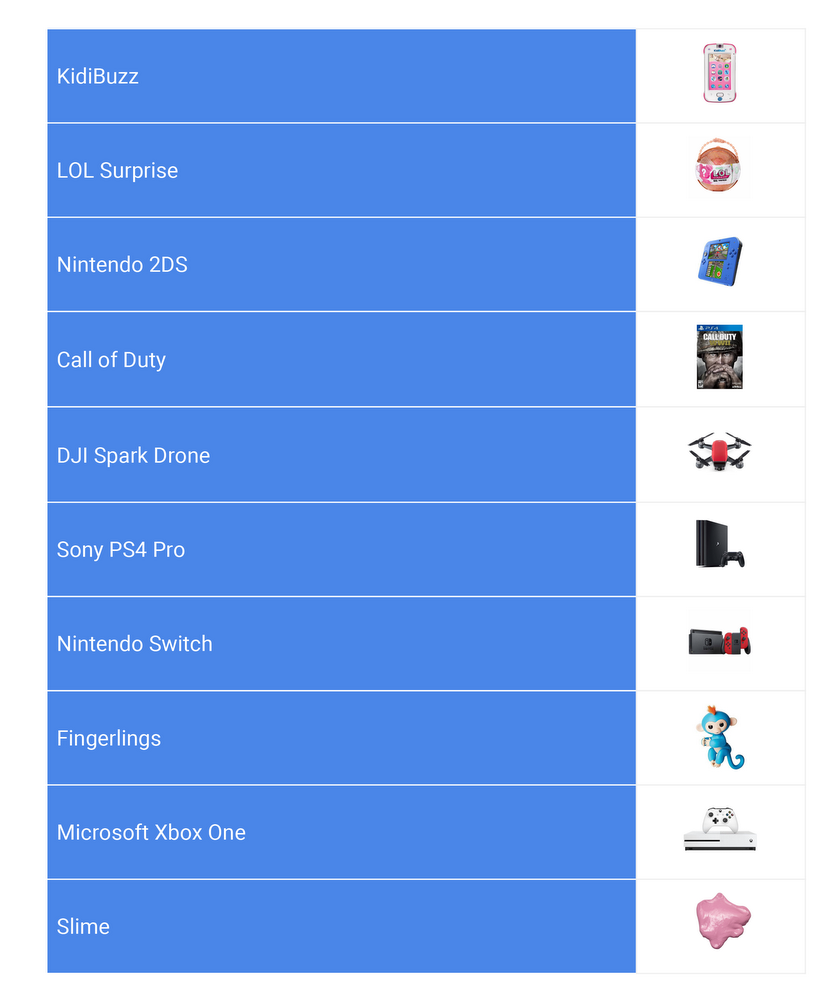 Video games climb the leaderboard
Whether they're searching for that new game or the must-have console, holiday shoppers are out in full force to feed their video game fanaticism. And some cities are looking to deck the halls—and their chairs—with a few more bells and whistles to enhance their holiday gaming experience: In New Orleans, Jacksonville, Miami, and Birmingham, gaming chairs (which often include speakers, cupholders, and more) are in the top 10 toys wishlists, in addition to the Call of Duty PS4 game and Nintendo 2DS, Sony PS4 Pro, Nintendo Switch, and Microsoft Xbox One S consoles that are trending nationwide.
And the enthusiasm for video games doesn't die down when Christmas is over. Last year, December 26th was the biggest shopping day in December— about just as big as Black Friday—for video game stores.
Tech toys are trending
Attention-grabbing gizmos and gadgets top this year's list of toys. Kidibuzz, a hand-held smart device that lets kids message friends, play games—and yes, take selfies—has been trending nationwide, but it's especially popular on the East Coast. And while searches for drones, like the DJI Spark Drone have been flying up the charts across the U.S. over the past two years, searches are the highest in New York and Los Angeles.
And last but not least, virtual pets are making a comeback. Kids are already going bananas over Fingerlings, mini robotic monkeys that blink, talk, and sing, and their popularity shows no signs of slowing down: Since their launch in August, searches for these must-have toys have grown almost 6x overall.
Toys you'll want to #follow
This Christmas, the kids want more likes, and they're searching for gifts to make sure their social media game is on point. Both the new LOL surprise toys and old-school slime are taking over social media, with thousands of YouTube and other social channels dedicated to reviewing these addictive gifts. The Midwest is home to the slimiest searches, where the interest for "slime" is the strongest. And New York loves a good surprise: they searched for LOL Surprise the most, with search volume growing about 50% as we approach the final holiday shopping weeks.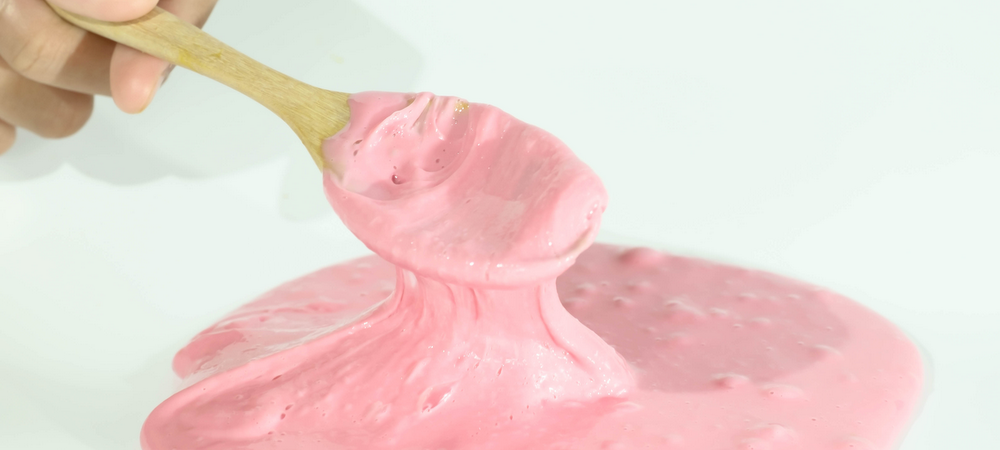 Looking for local trends?
For more insights behind this season's trends, check out the Shopping Insights tool to explore how various toys and gifts are trending in your region.
Trending search insights are based on increases in product popularity over the two week period leading up to December.
Announcing our 2017 Year in Review, highlighting the top ways people came together on Facebook to support one another.
In those spare moments between basting the turkey, assembling gingerbread houses, and planning your ugly-sweater party, you might find yourself reaching for your phone to research holiday gifts you still need to buy. You're not alone: With information readily available at the swipe of a finger, holiday shoppers are doing more research before buying than ever before. Indeed, Black Friday searches containing "best" have more than doubled over the past two years on mobile. People are also scrutinizing products from every angle, including the packaging—mobile watchtime of unboxing videos is equivalent to watching "Love Actually" over 20 million times!
Before you head "over the river and through the woods" to deliver your presents this season, we're introducing improvements to mobile shopping experiences on Google that'll help you browse, research, compare, and get the items crossed off your holiday gift list.
What's hot on the list this year
As always, there's a new crop of gifts climbing the trends chart. Here's a look at popular searches going into Black Friday:
Get the shopping scoop in a snap
To help you search for gifts on the go, we recently redesigned mobile shopping on Google, bringing more product information to the forefront. Click the "Quick View" button in the Google Shopping ad to preview details like a bigger image, product description, reviews and seller rating—and to see if you can score a good deal by checking if it's on sale. If you see an item that's almost perfect but not quite what you want, scroll down to view visually similar or related products underneath, or to discover more products from the same brands or retailers.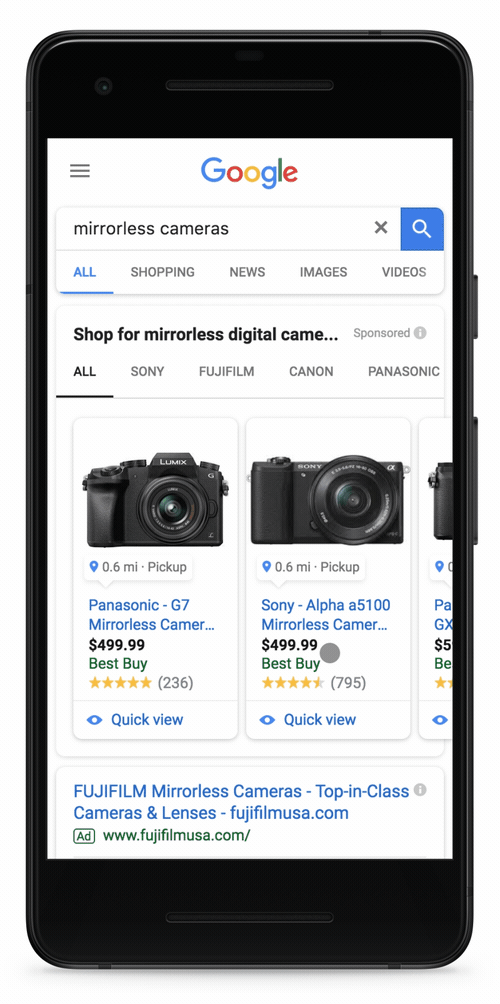 More quickly and easily research, compare and narrow down your gift options
We know you've got limited time and lots of gifts to buy. Knowing that researching items and comparing prices are two of the most common mobile shopping activities, we recently introduced enhancements to the knowledge panel on Google.com to help you quickly find product photos, videos, reviews, descriptions and more.
To help you further narrow down your options and give you deeper insight into potential purchases, we're now showing buying guides on Google for broad categories (like sewing machines or coffee grinders).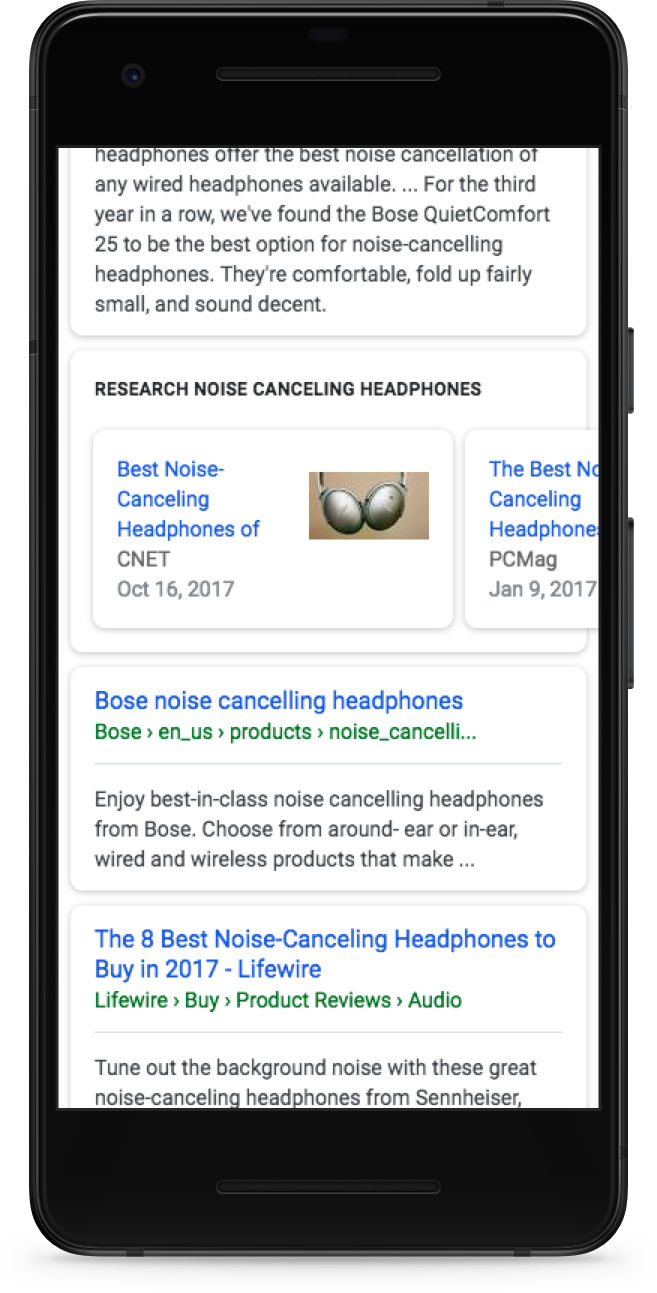 Also, when you search for a specific product, Google.com now shows you other helpful information, like related items, and allows you to compare reviews, prices and other specs, side by side. And if you're searching for tech gadgets, we'll help ensure that you're looking at the latest and greatest. You'll now see a label alerting you there's a "newer model available" if you're browsing last year's product.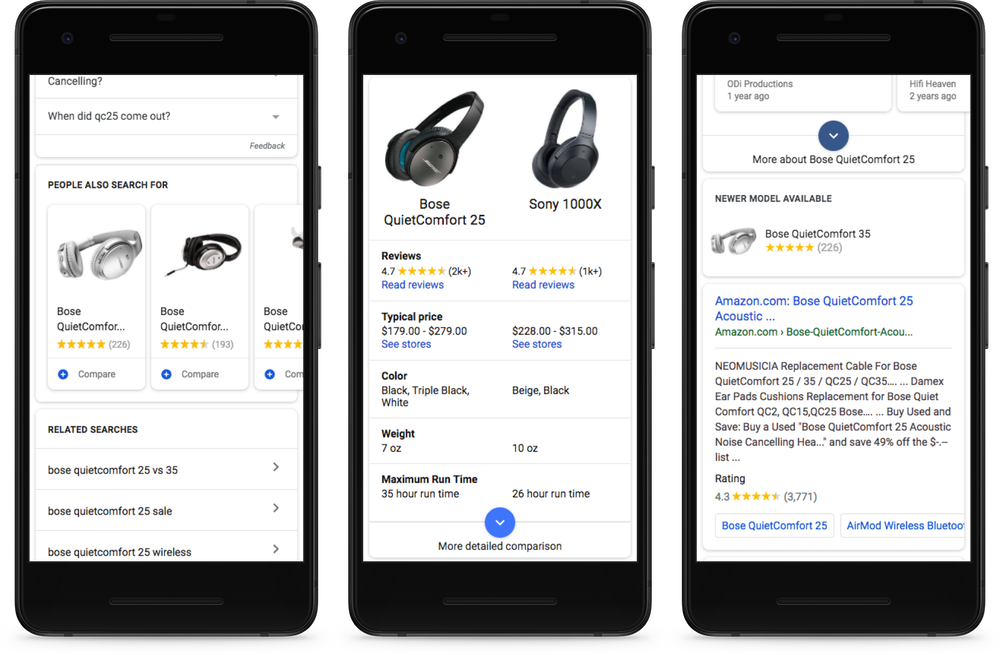 Shop by voice with the Google Assistant
As much as we try to plan ahead, procrastination happens. If you find yourself looking for something at the last minute, try using your Google Assistant to see where you can purchase needed items nearby by saying "Ok Google, where can I buy…", or to get it sent right to your doorstep by saying "Ok Google, buy…". Heading into the holidays, we see people with a Google Home device—which enables voice shopping with the Google Assistant—are using their voice to most frequently buy or add everyday essentials like paper towels or pet food to their shopping lists. We're also seeing people using voice to find other types of products to prep for the holidays —including kitchen tools like basting brushes to perfectly glaze those Thanksgiving dishes, toys to slip under the tree, or fuzzy blankets to keep warm by the fireplace.
Whether you're researching on your phone or shopping with your voice, we wish you happy deal-hunting this holiday season!
Turkey, "Titanic" and the pope's new ride were on our minds this week. Here are a few of the week's top search trends, with data from the Google News Lab.
Almost time for turkey
As people in the U.S. prepare to gather around the table for Thanksgiving next week, our Thanksgiving insights page has all the trends. Pumpkin pie dominates searches in the U.S., but pecan pie is more popular in the southeast and apple pie is the state favorite in New Hampshire and Massachusetts. A smoked turkey is popular in most states, though some contend it should be roasted, fried or grilled. And Friendsgiving continues to rise in popularity, with searches like "friendsgiving ideas," "friendsgiving invitations" and "friendsgiving games."
We'll never let go
Two decades ago, "Titanic" left an iceberg-sized hole in our hearts, and now it's coming back to theaters in honor of its 20-year anniversary. In the years since its debut, search interest in "Titanic" reached its highest point globally in April 2012 when Titanic in 3D was released. All this talk of sinking ships made us think about other famous boats—the top searched shipwrecks this week include the Batavia, the Edmund Fitzgerald and the USS Indianapolis.
Hot wheels
The "popemobile" got an upgrade this week. Lamborghini gifted the pope a special edition luxury car, which he decided to auction off for charity. Though the pope is known for his affinity for Fiats, interest in "Pope Lamborghini" zoomed 190 percent higher than "Pope Fiat." People also searched to find out, "Why did the Lamborghini company give the pope a car?" and "How much does the Lamborghini that they gave the pope cost?"
That's a foul
Searches for "UCLA basketball players" shot 330 percent higher this week when three players returned home after being arrested for shoplifting while on tour with the team in China. The search queries dribbled in: "How long are the UCLA players suspended for?" "Why did China let the UCLA players go?" and "What were the UCLA players stealing?"
All about the music
With hits like "Despacito" and "Mi Gente" taking over the globe this year, the Latin Grammys last night were a hot ticket. People searched "How to watch the Latin Grammy awards online," "What time are the Latin Grammy awards on?" and "How does music qualify for a Latin Grammy award?" Of the nominees for Record of the Year, "Despacito," "Guerra," and "Felices Los 4" were the most searched.
New survey results address the evolving art of conversation, common myths vs. realities concerning messaging and how messages matter more than ever.
Here are a few of the week's top search trends, with data from the Google News Lab.
Attack in New York
This week people turned to Google for more information about the New York terrorist attack—carried out by a man from Uzbekistan—that claimed the lives of eight victims. Top questions from people around the U.S. were, "What happened in New York?" "Where was the New York terrorist from?" And "Who died in the NYC attack?" Two of the top questions from New Yorkers themselves were: "How to mark yourself as safe on Facebook" and "Where is Uzbekistan located?"
What's old is new
Approximately 4,500 years after the Pyramid of Giza was built, scientists have discovered a hidden 100-foot space within the Great Pyramid. People in South Dakota, New Mexico and Montana searched the most about the discovery, with top questions like, "Can you go inside the Great Pyramid?" "Which Pharaoh was the Great Pyramid built for?" and "How did the Egyptians build the pyramids?"
Be Prepared

In the circle of life, classic movies get remade. This week, Disney announced the cast of the new live-action "Lion King" movie, and search interest in "The Lion King" rose 1,700 percent. The most searched "Lion King" cast members were Beyoncé, Donald Glover, John Oliver, Keegan-Michael Key and Seth Rogen, while Simba and Pumbaa were the most searched characters.
Having a cow over emoji
A Twitter debate this week proved that some people have beef with Android's cheeseburger emoji. People grilled Search with these top questions: "What is wrong with the cheeseburger emoji?" "Why is there a cheeseburger emoji?" and "What is the controversy over the cheeseburger emoji?" For those communicating in non-food emoji, the top searched emoji this week were
,
and
.
A little birdie told us …
"The Lion King" isn't the only comeback in the news this week. Tiger Woods announced he's returning to golf following his back fusion surgery later this year. People are more interested in his resurgence than his surgery: search interest in "Tiger Woods return" swung 420 percent higher than "Tiger Woods surgery," with top questions like "When was Tiger Woods' last tour victory?" and "How many major championships has Tiger Woods won?"
A celebrity baby on the way, a sidelined NBA player, and ice cream for dessert: here's a look at the week's top-searched trends, with data from the Google News Lab.
Sing us a lullaby, you're the Piano Man
Search interest in "Billy Joel age" went up nearly 8,000 percent this week after it was announced that the 68-year-old musician and his wife Alexis are expecting a child. Age was top of mind in the other searches as well: people asked "How old is Billy Joel's wife?" and "How old is Billy Joel's daughter?" as well as "How many children does Billy Joel have?"
I scream, you scream, we all search for the Museum of Ice Cream
After it it was reported that sprinkles from San Francisco's Museum of Ice Cream (the interactive, social media-friendly art installation that's already swept Los Angeles) have been found all around the city, search interest in "Museum of Ice Cream" rose nearly 5,00 percent. People are searching for the scoop: "How much are Museum of Ice Cream tickets?" "Who created the Museum of Ice Cream?" and "How to start something like the Museum of Ice Cream?" (Apparently it takes a lot of sprinkles.) And while we're dishing out the ice cream trends … the top-searched types of ice cream this week were "rolled ice cream," "mochi ice cream," and "vegan ice cream."
NBA season tips off
After Boston Celtics forward Gordon Hayward fell to the floor with a fractured tibia and dislocated ankle on Wednesday (the first night of the NBA season), people searched: "How long will Gordon Hayward be out?" "How long does a fractured ankle take to heal?" and "How long is Gordon Hayward's contract with the Celtics?" After the injury, search interest in Gordon Hayward shot up nearly 52,000 percent—making him the most searched NBA player on opening night (followed by LeBron James, Kyrie Irving and Steph Curry).
Let them eat (10-foot) cake
Rapper Gucci Mane had an extravagant wedding this week, and the highlight was a 10-foot-tall $75,000 cake, prompting people to search: "How much was Gucci Mane's wedding?" "Where was Gucci Mane's wedding?" and "Who was at Gucci Mane's wedding?" (Hopefully enough people to eat all that cake.) While the decadent dessert may have raised questions about the rapper's fortune, interest in "Gucci Mane wedding" was searched 2.5 times more than "Gucci Mane net worth."
I'm feeling spooky
In the weeks leading up to Halloween, some have existential questions about the holiday (the top searched question was "Why do people wear costumes for Halloween?"), while others are focused on finding the perfect costume: "What should I be for Halloween?" "How to make a Halloween costume?" and "What is the most popular Halloween costume?" We've got the last question covered—Google's Frightgeist can tell you what people around the country or in your own hometown are searching for this Halloween.
What are you dressing up as this year? Every Halloween, people across the United States turn to Google to search for what to wear on the spookiest night of the year. And with our tool Frightgeist, you'll get a view of Halloween costume trends across the U.S., and you can see the most-searched costumes near you (and avoid those embarrassing Halloween party costume clashes).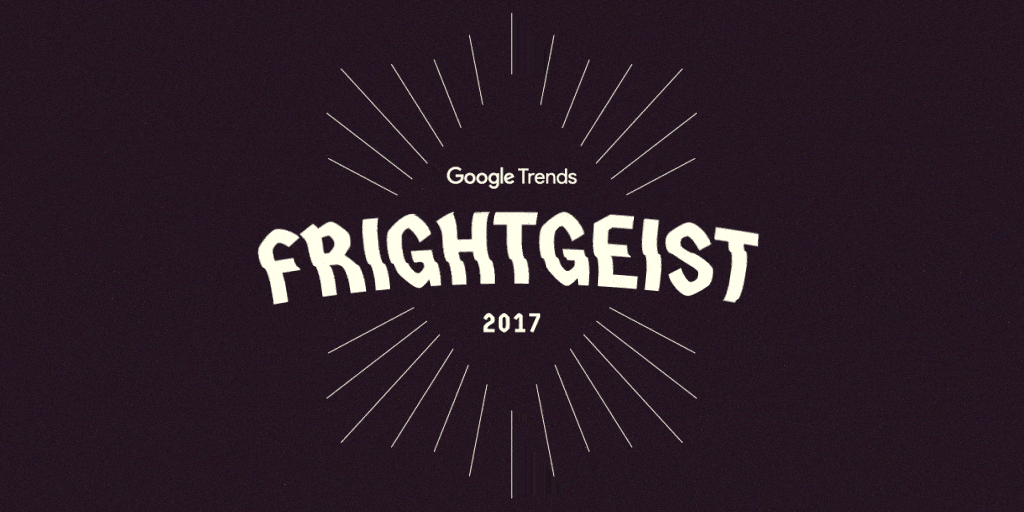 This year, the top 10 costume list reflects everything from movie hits like "Wonder Woman" and "It" to the perennial appeal of the (walking) undead.
Wonder Woman
Harley Quinn
Clown
Unicorn
Rabbit
Witch
Mouse
Pirate
Zombie
Dinosaur
If the top 10 isn't enough, you can explore the top 100 costumes across the country: Click on a costume and you can see how it's trending, where it's searched, and how it's changed over time. In the top 100 list, film characters account for a fifth of costume searches, followed by animals at 12 percent and comic book characters at 11 percent.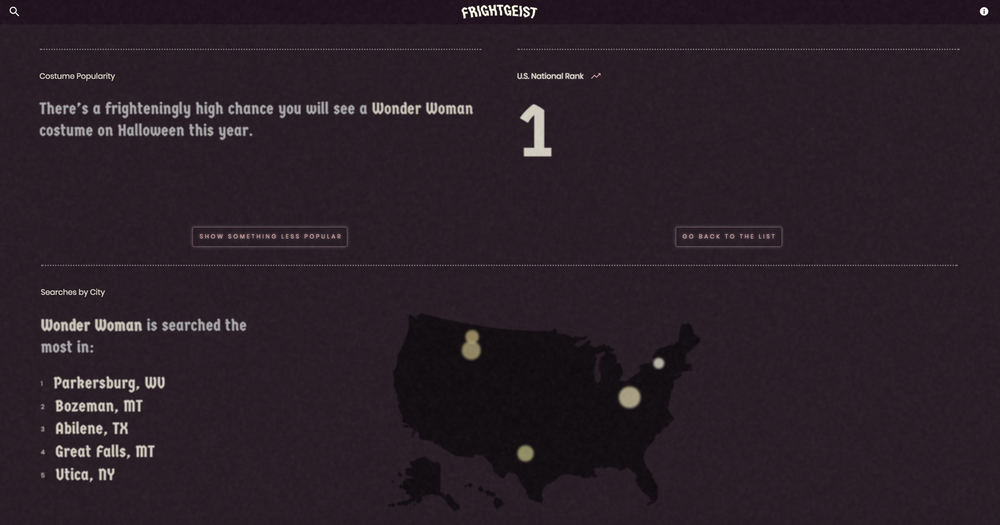 In 2016 Harley Quinn, inspired by "Suicide Squad," ruled All Hallows Eve—but this year the Princess of the Amazons has dethroned her. We're also seeing some new entries to the list—these are new additions to the top 100 list since last Halloween:
Moana
IT
Emoji
Stranger Things
Thing 1
To see what people are searching in your hometown or other cities around the country, click on "Costume Map." (We see you and your elephants, Casper, WY. But no love for the friendly ghost?)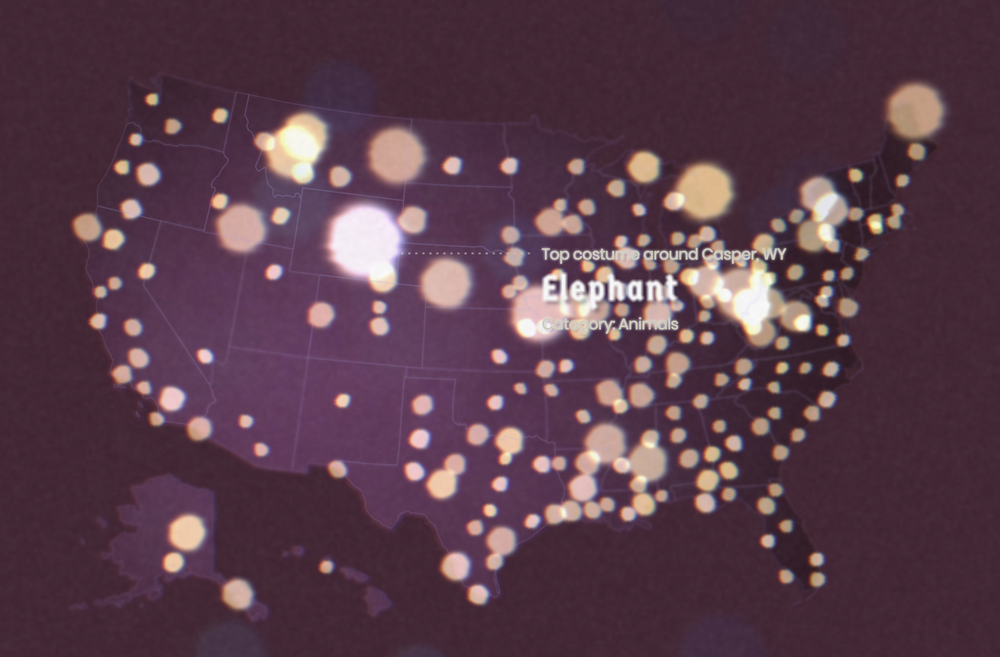 Just because a costume is in the top 10 doesn't mean it will stay there. These are the costumes with the biggest drop in rankings over the last year:
1. Maleficent
2. Knight
3. Frankenstein
4. Evil Queen
5. Snow White
And if you still can't decide what to wear, you should check out the costume wizard. Set the spookiness and originality settings and see what it comes back with.
Here are a few of the week's most searched trends, with data from the Google News Lab.
California wildfires
On Sunday night, devastating wildfires began in Sonoma and other parts of California, causing tens of thousands of people to evacuate and killing at least 30. While emergency responders are still working to contain the fires, people searched for more information: "Where are the California wildfires?" "When did the California wildfires start?" and "What areas of California are affected by the wildfires?" Top searches related specifically to wildfire were "How to stop wildfires, "How to help California wildfire victims," and "How to deal with wildfire smoke." Searches in California for "air quality" increased 2,200 percent this week.
Harvey Weinstein
"Who is Harvey Weinstein?" was a top searched question this week, after an overwhelming number of women in Hollywood spoke out against the Hollywood producer, sharing their stories of assault and harassment. Of the women who went public, Rose McGowan, Asia Argento, Ashley Judd and Ambra Battilana Gutierrez were the most searched.
Now free to roam the islands
Southwest Airlines announced this week that it's expanding its service to Hawaii starting in 2018. Those who "Wanna Get Away" are searching, "When does the Southwest sale end?" "How often does Southwest have sales?" and "When does Southwest start flying to Hawaii?" Planning their next vacation, the states searching the most for Southwest Airlines this week were Nevada, Arizona and Colorado.
Kicked out
On Tuesday the U.S. Men's National Soccer team lost to Trinidad and Tobago and failed to qualify for the 2018 World Cup tournament. Search interest in U.S. Men's Soccer spiked by 480 percent on the day of the defeat, and the most searched teams this week were from Argentina, the U.S. and Ecuador. Soccer fans searched to find out how and where to watch the U.S. vs Trinidad and Tobago game, as well as "What happened to the US men's soccer team?"
Bundle up
Pizza Hut is adding a topper to your winter outfit with its new Pizza Parka, a real jacket made of the same materials as their new pizza pie delivery pouch. Pizza lovers must know "How to win a Pizza Hut parka," "How to purchase a Pizza Hut parka" and "How much is Pizza Hut's parka?" If this put you in the mood for pizza, we can deliver—the most-searched pizza toppings this week were chicken, pepperoni, tomato, sausage and garlic.
Every week, we share a glimpse of what people are searching for on Google, with data from the Google News Lab. Here are a few of this week's top trends:
Las Vegas
Many are still coming to terms with the tragic Las Vegas shooting that claimed the lives of 59 people and injured hundreds more. A few of the most-searched questions about the shooting were "What gun was used in the Las Vegas shooting?" "How long did the Las Vegas shooting last?" and "How many people died in the Las Vegas shooting?" After the shooting occurred, search interest in "gun control" went up more than 3000 percent, compared to the previous week.
Saying goodbye to a legend
Iconic guitarist Tom Petty passed away this week. When the news broke, people searched "Is Tom Petty really dead?" "How old was Tom Petty?" and "Why did Tom Petty die?" Meanwhile, search interest in "Tom Petty songs" reached an all-time high. On the day of his death, the artist's most searched songs were "Free Fallin,'" "Wildflowers," "American Girl," "I Won't Back Down," and "Home."
Give the people what they want
McDonald's is bringing back its famed szechuan sauce—originally introduced for a limited time in 1998—after it was the subject of a "Rick and Morty" episode back in April. Fans of the show and the sauce are searching "Which McDonald's have szechuan sauce?" "When does szechuan sauce come back?" and "Is szechuan sauce good?" Search interest in Rick and Morty's "'Szechuan sauce episode" dipped 780 percent lower than "Szechuan sauce locations." Other top searched dipping sauces from McDonald's include honey mustard, Sriracha Mac Sauce and spicy buffalo.
Not loving this one
"Love is not an ingredient." This was a top search this week, and apparently the FDA agrees. They told a bakery in Massachusetts to remove "love" from its list of ingredients in a popular brand of bread for fear of "deceptive labeling." Love may not be allowed on the ingredient label, but other top trending ingredients this week were szechuan sauce (thanks, McDonald's), mooncake ingredients, shepherd's pie ingredients, and Hollandaise ingredients.
Sky aglow
This Thursday marked the first October Harvest Moon since 2009, and the next one is predicted to reappear in 2020. People searched to find out when the October Harvest Moon was happening, how to see it and "what planets are surrounding the October Harvest Moon?" The top regions searching for October Harvest Moon were Maine, Rhode Island and Oregon.
This week people searched for free coffee, the death of a media mogul, help with IKEA tasks and new wheels from Ford. And as Puerto Rico reels from the devastation of Hurricane Maria, people want to know how they can help. Here are the top trends of the week, with data from Google News Lab.
Hurricane Maria
Puerto Rico continues to grapple with the aftermath of Hurricane Maria, which left many without power and desperate for food, electricity and communication services. People in the U.S. continue to search for "hurricane donation" (interest went up 185% this week), as well as "How powerful was Hurricane Maria?" "How to donate to Puerto Rico" and "What is the Jones Act?" (A law that was waived to get relief to Puerto Rico quicker). The top regions searching for Puerto Rico were Florida, Connecticut and New Jersey.
Caffeine fiends
Wake up and smell the coffee—it's National Coffee Day! And everyone is after the free java, with searches like, "Is Starbucks doing anything for National Coffee Day?" "Who gives free coffee on National Coffee Day?" and "What is National Coffee Day at Dunkin Donuts?" Cold brew coffee, butter coffee, and Irish coffee (for those starting early…) are the most searched types of coffee this week.
RIP Hef
Hugh Hefner passed away this week at the age of 91. Upon hearing the news, people searched to find out more about Hefner's fortune and infamous love life: "How much was Hugh Hefner worth?" "Who gets Hugh Hefner's money?" and "Who was Hugh Hefner married to?" Hefner will be buried next to Marilyn Monroe, Playboy's first cover girl (search interest in Monroe went up 570% this week as well).
But will they assemble the meatballs, too?
This week, two of the top searched questions about IKEA were: "How to build IKEA Tarva nightstand" and "How to remove IKEA drawer front." Well, now you can get some help with that. This week, IKEA closed a deal to buy the online errand company TaskRabbit so that the dreaded phrase "assembly required" will become slightly less scary. Those who are keen on IKEA are searching the most for dressers, desks, rugs, kitchen cabinets and beds.
Riding in style
Ford is getting revved up with its new F-450 Super Duty Limited truck, which can cost as much as $100,000 and tows 15 tons … talk about luxury. Search interest for the new truck went into overdrive—"Ford Truck" was searched 2000% more than "Ford SUV." People are doing their due diligence on the Super Duty, searching "Where is the F-250 Super Duty made?" "What is the MPG of a Ford Super Duty Diesel?" and "What roof bars fit a Ford Super Duty?"
Each week, we take a look at the most-searched trends (with help and data from the team at Google News Lab). Here are a few top trends from this week:
Mexico City earthquake
A fatal earthquake rocked Mexico City this week, and people turned to Google to find out how they can aid the recovery. Two of the top questions in the U.S. were "What fault line is Mexico City on?" and "Where to donate for the earthquake in Mexico?" Those questions were both in the top five searched questions in Mexico City as well, along with "What is needed in the shelters?" and "Where is the school that collapsed from the earthquake?"
From court to screen
Wednesday marked the anniversary of the famed tennis match between Billie Jean King and Bobby Riggs, and starting today, Emma Stone and Steve Carell portray them on the big screen. The release caused a racket in Search: Interest in "women's tennis" spiked 140 percent higher than "men's tennis." (Game.) Billie Jean King was searched 230 percent more than Bobby Riggs. (Set.) And interest in Emma Stone was 290 percent higher than Steve Carell (match!).
Demagor-gone searching
One a scale from one to Eleven, how excited are you for "Stranger Things" season two? Unless you've been trapped in the Upside Down, you know that the show is coming back soon. We'll help you out with a few of the top-searched questions this week: "When is season 2 of Stranger Things coming out?" (October 27), "Who went missing on Stranger Things?" (RIP Barb), and "How many Emmys did Stranger Things win?" (Zero.) It may have lost to "Handmaid's Tale" at the Emmy's, but it's spooking the competition in other ways—"Stranger Things costume" was searched 1,040 percent more than "Handmaid's Tale costume" in the last week. There's only a few weeks to go, so get your Eggos ready.
Will it be a Graceful comeback?
Fans thought they said goodbye to "Will & Grace" in 2006 but now they're searching, "What time will Will & Grace be on Hulu?" That's right, the beloved NBC series is making a comeback on Hulu next week (all one hundred and ninety four episodes are now on Hulu as well). Other popular questions include, "How many episodes are there in Will & Grace season 1?" and "Is Leslie Jordan returning to the Will & Grace reboot?" (Karen Walker isn't happy about that one.) There are a lot of "Will & Grace" lovers in Rhode Island, Iowa and North Dakota, the states that searched the most for the show this week.
Flu fighters
Flu season is around the corner, and people are aching to learn more. Search was congested with lots of queries, but the top ones were: "How long is a flu shot good for?" "How bad is flu season this year?" and "How to stay healthy during flu season? People are searching the most for "stomach flu," followed by "keto flu." Top regions searching for "flu season" were Delaware, North Carolina and Louisiana.
---